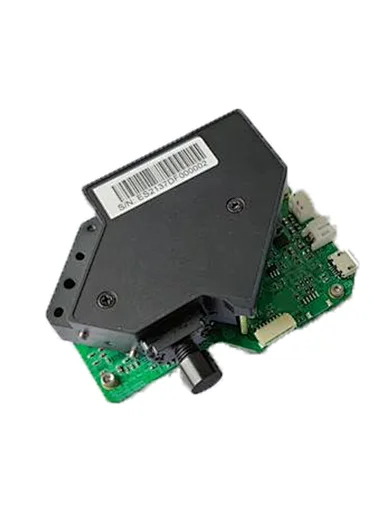 Description:
ATP8610 miniature short-wave infrared fiber optic spectrometer has small structural size. It adopts micro-electromechanical scanning optical path and low-noise InGaAs detector, which can scan quickly and position accurately. In addition, Optosky has specially customized the ultra-low noise processing circuit for ATP8610, which is an excellent level in the industry.
ATP8610 can receive SMA905 fiber input light or free space light, and output the measured spectral data through USB 2.0 or UART port.
ATP8610 only needs a 5V DC power supply, or direct USB power supply, which is very convenient for integration.
| | |
| --- | --- |
| Model | Feature |
| ATP8610 | 900-1700nm |
| ATP8610-22 | 1350-2150nm |
Features:
Maximum working spectral range: 900-1700nm or 1350-2490nm

Spectroscopic method: MEMS scanning spectroscopic

Cooled InGaAs Detector

Spectral resolution: related to the width of the entrance slit

Power supply: DC 5V;

ADC bit depth: 16 bits;

Optical input: SM905 optical fiber interface or free space input;

Data output interface: USB 2.0 and UART;
Application:
FBGA fiber modem;
Laser wavelength monitoring;
Raman spectrometer
Food sorting;
Waste water detection;
Detection of moisture, protein, fat and fiber in crops;
Paper sorting;
Online production;
monitoring of Chinese medicine
Solar panel inspection;