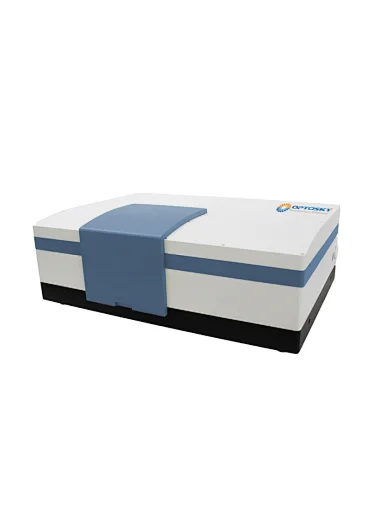 Scientific-Grade Benchtop FTIR Spectrometer
ATP8900Pro benchtop FTIR spectrometer designed for scientific research. With an optional configure automatic switching of MIR/NIR sources and detectors to meet up to spectral resolution of better than 0.4cm-1 and wide spectral range 8000-350cm1, extendable from 12800 to 4000cm-1. It can be compatible with Pike, Specac and Harrick accessories.
Description:
ATP8900PRO   is   self-designed   scientific-grade   benchtop FT-IR spectrometer with upgraded resolution up to 0.25cm- 1to fit  to  wide  scientific  research  applications.  Moreover,  the range extendable to  12800-350cm- 1 and optional light source and  auto  switch  detectors,  meanwhile  it's  compatible  with many  built in  attachments  or  external  type,  say  the  sample compartment  can  compatible  with  IR  transmission  module, Attenuated Total Reflectance,diffuse reflectance up or front, and specular reflectance,gas cell,TGA module etc.
ATP8900pro   is   widely   used   for   solid,   liquid   and   gas transmission  characteristics,  direct  measure  with   solid  or liquid ATR diamond,ZnSe,Ge crystal no necessary press, and direct   connect   to   gas   cell   fit   to   both   high   and   low concentration gases,customize measure is available for one stop solution provider.
It is widely applied to Pharma and life science,microorganism identification,    polymerand    chemical    products,     surface analysis,  material  science,  semi-conductor  silicon  industry, and soil analysis.
| | |
| --- | --- |
| Model | Description |
| ATP8900-S | Resolution<0.4cm- 1 |
| ATP8900-H | Resolution<0.25cm- 1 |

Features:


       Michelson interferometer with wear  free  and
reliability of 10year guaranty,with cube-corner mirror    resist    mechanical    and    temperaturevibration


       Higher  stability  of optical  system  is  designed
with gold mirror improve reflectivity by >5% than traditional aluminum mirror.


       Super    sensitivity    and    reliable    temperature
controlled DTGS detectors


       Reliable performance of solid laser life up to 10
years


      Vacuum  cooling  ceramic  IR  light  source
with high performance


      Powerful   software   functions   for   include
batch  operation  and   analysis,   integrated automatic    acquisition    function,    online in-field monitor.