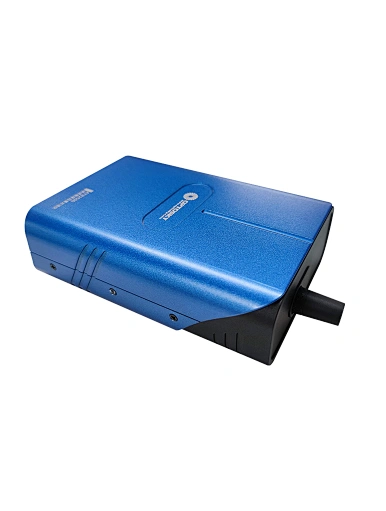 Miniature Raman Spectrometer
ATR2500 is a Raman spectrometer developed by Optosky for more than 20 years. After 5 years, it has developed a brand-new, optimized and designed high-sensitivity Raman spectrometer with breakthrough characteristics.
Description:
 ATR2500 raman spectrometer is very suitable for laboratory scientific research. It is small in size, high reliability, easy to measure, and the detection results are accurate and reliable. The excellent low stray light design of ATR2500 makes it easy to use. The multi-function software randomly distributed by ATR2500 has been strictly tested by hundreds of scientists around the world and collected their improvement opinions. After nearly a hundred versions of updates, the function is very complete and stable, which is very suitable for the development of Raman research.

Feature:
Full free space design, super high sensitivity;

Ultra-high sensitivity detector;

Ultra-low noise circuit;

Ultra-light, ultra-small, ultra reliable;

Powerful spectral analysis software;

Eliminate fluorescent background;

Peak search and display;

USB 2.0;

Friendly man-machine interface.

Application:
Nanoparticles and new materials

Research of Research Institute

Bioscience

Forensic Medicine

Material science

Medical immunoassay

Agriculture and food identification

Gems and inorganic minerals identification

Environmental science