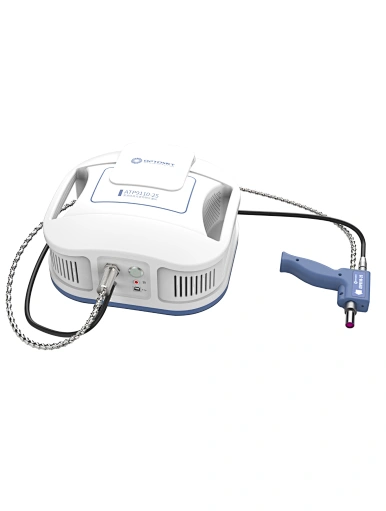 Fieldspec Spectroradiometer 300nm-11um
Optosky ATP9110 or ATP9110H is self-developed portable field spectroradiometer at a lower cost, customers tend to purchase at lower price model with the similar performance competting ASD fieldspec 4, so Optosky pricing at 30% favorable than ASD fieldspec 4, which is a perfect VNIR alternative to the full range of fieldspec 4 product lines.
Description
    ATP9110 field spectroradiometer series broadband field spectroradiometer is a new portable hyperspectral fieldSpec from Optosky. Wavelength range of 300-2500 nm, suitable for geological research, mineral exploration, remote sensing, crop monitoring, forest research, oceanography and other fields of application.
    ATP9110 field spectroradiometer field spectroradiometer employs high performance, fast and accurate measurement, easy to operate and held etc.
    ATP9110 field spectroradiometer is configured powerful software package, and applied to measurement of reflectance, radiometry, photometry and colorimetry.

Features
Broad spectral range: 300-11000nm

High sensitivity, detector quantum efficiency reach up to 60%, NIR sensitivity is 40% higher than traditional PDA detector

Fast measure speed, one sampling time< 10ms

Light weight and flexible optic fiber probe

Built-in secondary diffraction coating and filter, high accuracy

Dynamic dark current correction, reduce noise

Display probe inclined angles, laser indicator indicates probe direction, easy to adjust

Portable, special carrying case, easy to carry

PC software control mode

Radiance & Irradiance calibration NIST certificated and traceable

Applications
Geological research, prospecting

Remote sensing measurement

Crop monitoring

Forest research, oceanographic research