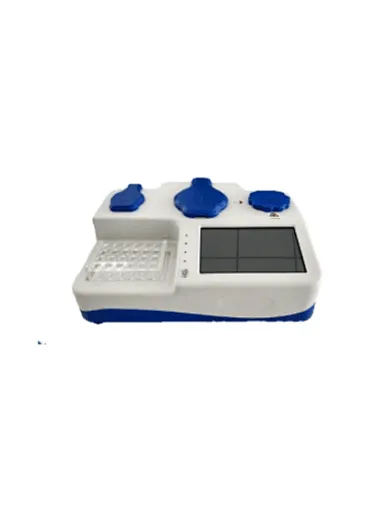 Full Spectrum Food Safety Detector
ATFD300 multifunctional full-spectrum food safety detector, in addition to the spectral food safety detection function
Description
ATFD300 multifunctional full-spectrum food safety detector, in addition to the spectral food safety detection function, it also has built-in ultrasonic dissolution, constant temperature Water bath, air drying, odor adsorption, electronic balance and other functions, It can be used to detect acesulfame potassium, amino acid nitrogen, malondialdehyde, Tea polyphenols, protein, iodine, hanging white block, sulfur dioxide, fluoride, Proline, cadmium, chromium, industrial caustic soda, sodium glutamate, fructose, fructose And glucose, benzoyl peroxide, peroxide value, methanol, formaldehyde, Brilliant Blue, Sodium Thiocyanate, Potassium Aluminum Sulfate, Magnesium Sulfate, Rhodamine B, Urine toxin, tartrazine, pesticide residues, borax, lead, hydroxymethylfurfural, Japanese Falling yellow, sorbic acid (potassium sorbate), arsenic, edible oil surfactant, Edible oil acid value, hydrogen peroxide, sodium saccharin, cyclamate, amaranth, nitrate salt, potassium bromate, nitrite, carmine, ethanol, residual chlorine, sucrose Sugar, sesame oil purity, total acid, histamine, etc.
Features
Built-in multi-function: full spectrum measurement, ultrasonic dissolution, constant temperature water bath, air blowing

Drying, odor adsorption, electronic balance, etc.

Full spectrum detection, can detect 8 samples at a time;

Fast measurement speed: 10ms to measure all parameters;

Measuring spectral range: 190-1020nm or 350-800nm;

Imported pulse xenon lamp or halogen lamp, all solid-state optical system;

Imported linear array CCD receiver;

No moving parts, wavelength resolution;

Adopt 7-inch large-screen color LCD display, touch operation;

Extended function: increase GPS, GPRS module, etc.
Application
Food Safety Testing

Water quality testing

scientific research

biochemical research