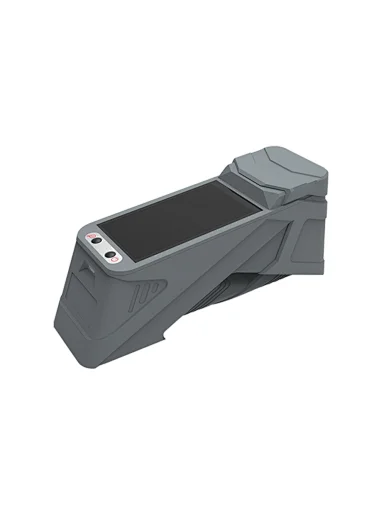 Urine Drug Analyzer
Urine drug testing detects recent drug take and is the effective drug testing method approved for drug testing.
Description:
   Diode row detector (InGaAs) with polychromator, in order to solve the problems of long waiting time, slow operation response, and large errors in the detection of drug users by grassroots users. Optosky launched a rapid drug urine detector. The product is simple and easy to use, can detect 14 kinds of drugs at a time, reflects the time quickly, and is convenient to keep and fight. It greatly improves the use efficiency of basic-level public security anti-drug and drug rehabilitation staff, saves time, and realizes rapid screening and rapid determination of drug types.
   The company currently has three-in-one, four-in-one, five-in-one, six-in-one, and up to 14-in-one. That is, a cup of urine and a single experiment can detect up to 14 kinds of drugs. It is widely used in public security anti-drug police to perform surprise missions, police follow-up testing of drug rehabilitation personnel in drug rehabilitation centers, irregular urine tests for community drug rehabilitation personnel, and mandatory medical examinations for conscription. Inspection items provide great convenience and efficiency for case handling personnel of the Public Security Bureau. GA510 urine trace drug rapid detection system, jointly developed by our company and the Institute of Rare Earth Materials of the Chinese Academy of Sciences, drug urine rapid detection instrument, optional 4G module, ID card recognition module and refillable light camera, can be used for public security police to go out.
   Used by law enforcement on the spot, taking pictures and identity verification of drug users on the spot. The equipment has a built-in large-capacity battery, which can be used for one day with full power (test 100 copies), and print the results on site as a basis for on-site inspection and disposal by public security anti-drug police. Within 5 minutes, GA510 can easily detect more than 20 common drugs such as morphine (6-monoacetylmorphine), methamphetamine (commonly known as methamphetamine), and ketamine (commonly known as K powder) in urine, meeting the needs of qualitative and quantitative analysis. At the same time, the results are saved for evidence, and the results and values are printed out or uploaded to the cloud platform.

Feature:
One Cup of urine, 14 drugs in one experiment.

Rapid Detection: All tests in 5 minutes.

High Sensitive: A minimum detectable level of 0.2ng/mg, and is in line with the industry standard of the Drug Association.

Convenient Sampling: Only need a little urine.

Repid Reaction:After 1 hour of drug use, it can be detected, and within 7 days the history of drug use can be effectively investigated.

Sound-light Alarm: There are suspected drug dealers, immediately sound and light alarm;

Quantitative Accurary: Accurate sampling method and constant experimental process guarantee higher reference of quantitative test results;

Use Easy: The testing personnel only needs simple training for precise operation.;

On-site Inspection: The instruments, reagents and other accessories required for testing are all packed in the test case of about 20 inch suitcases

Application:
Drug driving road poor

Police anti-drug

Drug testing at driving school

Rehab

Customs border control

Military Conscription

Hospital


Configuration List
| | | | |
| --- | --- | --- | --- |
| Name | Accessories | Quantity | Remark |
| Intelligent analyzer | Intelligent Urine Trace Drugs Analyzer | 1 | On-site rapid analyzer |
| Charger | Fast power charger | 1 | Fast power charger |
| USB | USB | 1 | USB |
| Rubber gloves | Rubber gloves | 10 | Rubber gloves |