How is the Raman Microscope ATR8300 used in drug testing?
How is the Raman Microscope ATR8300 used in drug testing?
2020-11-10
Drug testing background:
   Counterfeit drugs bring great harm to society and patients.  With the development of technology, the means of counterfeit drugs are getting higher and higher, and traditional detection techniques are difficult to distinguish. Although infrared absorption spectroscopy technology has been widely used in the pharmaceutical industry, it has certain limitations.  Infrared requires sample preparation. For some samples with high hardness, sample preparation is particularly difficult.
  As a fingerprint spectroscopy technology for substances, Raman spectroscopy is an advanced technical means for identifying the authenticity of drugs. Raman spectroscopy technology is a non-contact, non-destructive rapid detection technology, which can easily give fingerprint information such as the structure and composition of substances, and can identify various substances and crystal structures at the molecular level, which is very suitable for Pharmaceutical process and drug testing.
Application of Micro-Raman ATR8300 in Drug Testing:
 The Micro-Raman spectroscopy measurement system is a combination of a Raman spectroscopy system and a microscope system. Focusing the incident laser onto the sample through the microscope can accurately obtain various Raman spectroscopy information about the chemical composition, crystal structure, molecular interaction and molecular orientation of the illuminated sample area without interference from surrounding materials.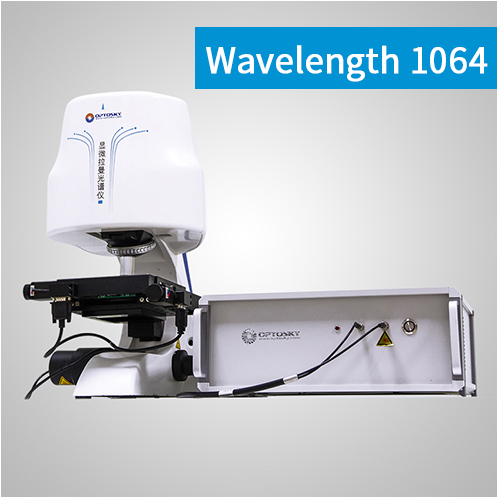 Test object, purpose, tool:
Test equipment: ATR8300 Raman microscope
Test purpose: imaging spectra of different drugs under Raman microscope
Test software version: V1.5
testing  sample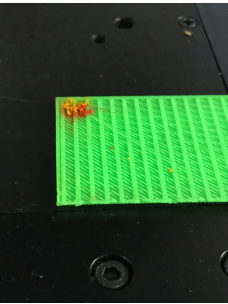 Test method flow:
Using ATR8300 Raman microscope (785nm), put the sample under the 4x objective lens ;
Set the integration time 3000ms, laser power 100mw ;
Click the "light button" ;
Set auto focus, select the scanning area, confirm the scanning area ;
Click the "experiment wizard";
Set the scan start and end points, start mapping, and start measuring samples after the splicing is over.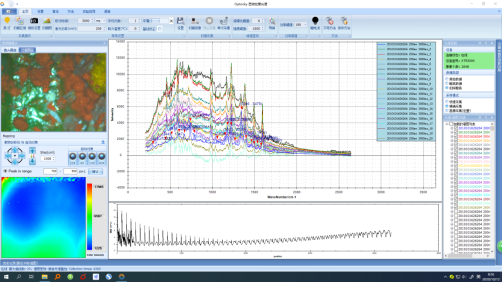 (The upper left corner is the lens sample, the lower left corner is the stitched image, and the middle is the spectrum. The result is very clear)
Summarize
  Through the ATR8300 testing of drugs, it can be seen that ATR8300 has a very obvious effect on drug testing. Its single test and picture stitching are very successful, so Optosky ATR8300 has achieved very good results in the use of samples.  In short, as a powerful new rapid analysis method, Raman spectroscopy is gradually becoming one of the indispensable tools in the pharmaceutical manufacturing and testing industry.