Why did you choose the Intelligent Hair Trace Drugs Analyzer?
2020-10-28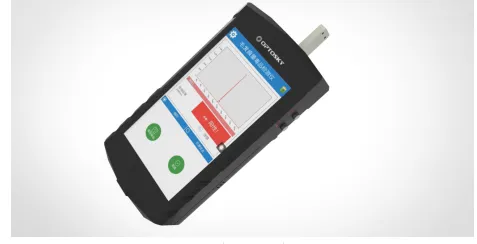 With the rapid development of globalization, there are more and more drug crimes in China. Relevant departments of the state attach great importance to scientific research on drug control.At the same time, improving drug detection technology has become a very important step in drug control research work. For example, suspects do not cooperate with drug detection in the scene of drug detection, which makes it difficult for the police to obtain body fluids for drug detection. So the hair detection technology is a drug detection method aiming at the above problems.
As a legal biological test sample, hair has incomparable advantages. After the person takes drugs, the drug can participate in the metabolism of the human body, in short, after that, the hair can reflect the situation of taking drugs. So trace detection of drugs in hair can be quickly detected. There are many advantages to using it for detection:
1. Advanced technology: Rare earth luminescence technology is currently a new and most accurate rapid immunoassay technology;
2. Rapid detection: Quantitative detection of drug content in hair samples of suspicious people can be completed within 10 minutes;
3. High sensitivity: the lowest detectable level is 0.2ng/mg, which is consistent with the industry standard of the Anti-drug Association;
4. Sampling simple: a little hair is enough (5mg), no privacy is involved, and adulteration is avoided;
5. Simple operation: it only needs a simple training for the inspection personnel to carry out accurate operation;
6. On-site detection: The necessary instruments, reagents and other accessories are all packed in the detection box of about 20 inches of luggage.
Its biggest advantage is traceable period is long, according to the length of hair, the drug use can be reflected for weeks to months, and the drug use history can be up to 3~6 months. Combined with the urine detection technology, the drug abuse situation of the tested can be comprehensively evaluated, so as to meet the needs of drug control and rehabilitation work.