Full Regulatory Compliance for the Inspection of Raw Materials and Chemicals Used in the Pharmaceutical Industry.
OPTOSKY
BLOG
Blogs
Raman Blog
Full Regulatory Compliance for the Inspection of Raw Materials and Chemicals Used in the Pharmaceutical Industry.
Full Regulatory Compliance for the Inspection of Raw Materials and Chemicals Used in the Pharmaceutical Industry.
2020-12-14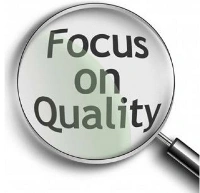 The Hand-held Raman Spectrometer 's background
Raman spectroscopy technology is a non-contact, non-destructive rapid detection technology, which can easily give the structure and composition of substances.
The fingerprint information can be classified, and various substances and crystal structures can be identified from the molecular level, which is very suitable for the pharmaceutical industry process and drug testing.In recent years, Raman Spectroscopy is one of the techniques that have gained a reputation in the pharmaceutical industry for the rapid identification of unknown compounds.And it has a wide range of applications: such as substances identification, minerals sorting, experiment research, antique identification, gemstone identification,drugs detection.
Handheld Raman Spectrometer:
Optosky handheld series spectrometers are the best instruments for the detection of raw materials and chemical substances.ATR6500 is designed ultra-thin, lightweight, smart handheld Raman system. The total weight is less than 0.6kg, compact size suit to be operated by a single hand and easy-to-take. It can fast detect pharmaceutical drugs, precursor chemicals, explosives, gemstones, raw materials whether in industries of customs, public safety, lab, factory plant, warehouse, deck. Users can also make fast detect additives, pesticide residues, veterinary drugs residues, etc.ATR6500 built-in advanced algorithm can easy to detect any substance, users can also add a spectral library by their own. It employs Android system, simple interface, 5.5-inch high-resolution screen, a high-definition double camera of 13-mega and 8-mega, available in keeping a record of field site at any time, built-in WIFI, blue-tooth, GPS, and users can experience intelligent operation.
Connectivity
Another key benefit of the Handheld Raman instrument is it's unique synchronization capabilities within a network, this allows the users to keep their devices updated with spectral libraries, or to upload validation methods and reporting templates at any time with total security and data integrity. In addition, it has the capability of carrying out method and data interrogation remote from the sampling and testing area via a computer.
Optical Performance
Its core is a 785 nm wavelength laser excitation source, which can provide a very stable signal with low background noise and unparalleled data reproducibility.
It provides laboratory-grade Raman performance in a convenient handheld packaging. It has the ability to generate signals with extremely high signal-to-noise ratio specifications, which is necessary for the successful testing of materials found in the pharmaceutical industry, and ensures maximum repeatability and identification of almost all incoming materials. Even for complex polymorphic pharmaceutical compounds, this performance can provide the highest quality signal, thereby reducing the need for repeated testing of materials, thereby saving time, reducing production costs and increasing productivity.
Regulatory Compliance
The optosky handheld Raman is especially relevant to the pharmaceutical industry. It meets the integrity, safety and traceability of all data generated in the identification and testing of pharmaceutical compounds and raw materials:
Optosky also offers both IQ (Installation Qualification) verification by way of documented proof that the equipment has been installed in accordance with relative drawings and specifications under the guidelines of the appropriate safety regulations Also offered is OQ (Operational Qualification) verification which establishes that all process equipment and sub-components are fully capable of operation within the limits and tolerances specified. This kind of support is available to all users of the equipment.
Final Thoughts
It is the most advanced handheld Raman spectrometer, handheld Raman spectrometer for the rapid identification of various chemicals used in the pharmaceutical manufacturing process, including the verification of incoming raw materials, quality control of the final drug product and testing of counterfeit drugs in the field. It has been specifically designed for these kinds of applications and for that reason is fully compliant with all the major global regulatory, safety, and commercial testing agencies which are applicable to the pharmaceutical industry.For more detailed information about this instrument, please contact us.