Online Detection of Clear Point in Esterification Process of Polyester Production Based on Raman Spectroscopy.
OPTOSKY
BLOG
Blogs
Raman Blog
Online Detection of Clear Point in Esterification Process of Polyester Production Based on Raman Spectroscopy.
Online Detection of Clear Point in Esterification Process of Polyester Production Based on Raman Spectroscopy.
2020-12-22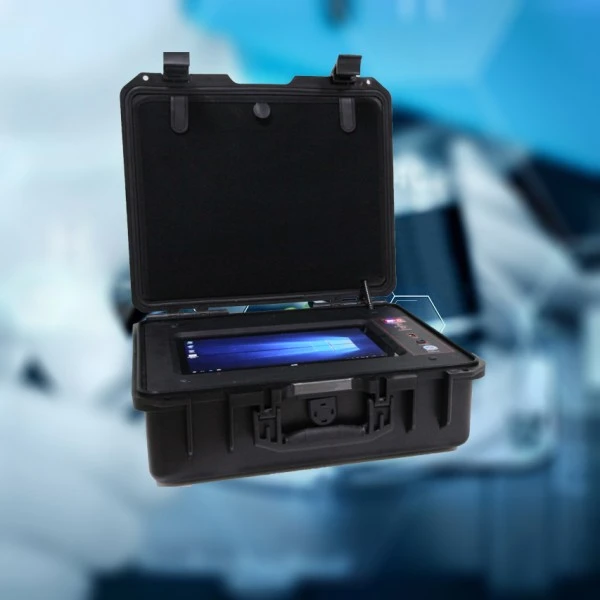 Current manual sampling and analysis methods,such as refractive index measurement, chromatography,etc. ,have complex operations,time lags and human errors. Therefore,they can not be used to evaluate the esterification process in polyester production in real-time and determine the clear point of the reaction. In this article,an online Raman analysis system with 1 064 nm as the laser wavelength was set up to collect continuously the spectra of the esterification reaction between terephthalic acid( PTA) and 1,3-propanediol( PDO) to create poly( tri-methylene terephthalate) ( PTT) , while using Savitzky - Golay algorithm to make baseline correction on the collected spectra. The principal component analysis was used to extract the spectral information. Based on the principle of esterification process,a qualitative analysis method was established to determine the clear point by using the area ratio for Raman characteristic peaks of benzene-loop located near 1 604 cm¯¹and ester group located at 1 720 cm¯¹. Results showed that the developed Raman spectroscopy could accurately reflect the clear point in the esterification process of polyester prodction,With the advantages of good real-time performance,simple operation and rapid analysis,it provides a reference for the process control and product quality control of polyester production.
At present, in the esterification reaction process, the parameters that can be directly measured such as temperature, pressure, flow, and liquid level. However, quality indicators that can reflect the progress of the reaction, such as acid value, saponification value, and esterification rate, cannot be directly measured online. These parameter values are often obtained by physical or chemical analysis methods, such as Light index、Refractive index、Gas chromatography-mass spectrometry and Liquid chromatography, etc. However, these methods inevitably have time lags and human errors, and cannot reveal the changes in the molecular structure of the polyester reaction process to evaluate the reaction process in real-time, which has certain limitations. Compared with the above methods, Raman spectroscopy has the advantages of non-contact and non-destructive measurement, wide detection range, and fast analysis speed. It is widely used in petrochemical, chemistry, biomedicine, materials, environmental protection, food safety, and other fields. Xu Mingxian and others explored the supercritical water oxidation process of mchlorotoluene , and measure product CO2 with the help of Raman spectroscopy. Legner and others achieved continuous monitoring of the alcohol fermentation process by the Raman spectroscopy so that the process can be automatically controlled. Wang Xin and others used surface-enhanced Raman spectroscopy, combined with an automatic solid-phase extraction device, real-time detection of synthetic pigments is realized. Tong Na and others used an offline Raman spectrometer to characterize the molecular structure of the final product of polyethylene terephthalate (PET). However, there is no domestic research on online monitoring of the esterification process using Raman spectroscopy technology. So that in this paper, an online in-situ Raman spectroscopy detection system is used to continuously collect the spectrum of the reaction process of the direct esterification of PTA and PDO to PTT. The collected spectra were preprocessed and analyzed, and a qualitative analysis method was established to monitor the clear points in the esterification process and measure the completion of the esterification reaction.
Introduction of polyester process and construction of esterification device
1.Principle of Esterification Reaction
PTT can be produced by direct esterification using PTA and PDO as raw materials. This method uses PTA and PDO for esterification to synthesize the esterification product trimethylene terephthalate (BHTT) in one step, then pre-condensation under low vacuum conditions, and finally under high vacuum conditions for polycondensation to synthesize PTT.
2.Composition of Esterification Unit
In order to collect the Raman spectrum of the esterification reaction process, a miniature batch type esterification reaction device was built, as shown in Figure 1. Using the direct esterification method, the reaction raw materials PTA, PDO, and the catalyst are put into the reactor in a certain proportion. The reaction temperature is about 200 ~ 230 ℃. In order to reduce the agglomeration of solid-phase PTA, it is necessary to turn on stirring and heat up during the reaction. After the reaction mixture leaves the reaction system, it will agglomerate due to the temperature drop, so it must be use in-situ measurement and insert the Raman probe into the reactor.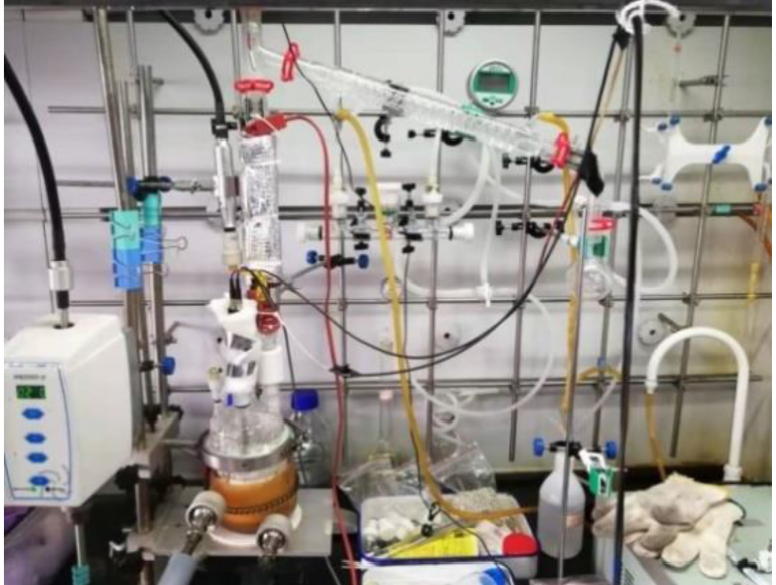 Fig. 1 Structure of esterification device
3.Online Raman detection system construction
The online Raman detection system is composed of laser, excitation fiber, Raman probe, sampling cell, collection fiber, spectrometer, computer, etc. The system structure is shown in Figure 2. The laser is used as a light source to emit laser light, which is conducted to the Raman probe through the excitation fiber, and then is focused by the Raman probe to illuminate the substance. After interacting with the substance, the generated Raman scattered light is collected by the Raman probe. Subsequently, transmit the spectrum digital signal to the computer system to obtain the Raman spectrum. After the Raman scattered light is split by the spectrometer grating, detected by the In-GaAs array, and A/D converted, the digital signal of the spectrum is transmitted to the computer system to obtain the Raman spectrum. Raman spectroscopy technology has the advantages of wide detection range, large freedom of choice of excitation light source, and non-contact and non-destructive measurement. The following are introductions to the 1064nm Portable Raman Instrument for Hazmat, Drugs, Chemicals.

Fig. 2 Structure of online Raman detection system
The following is a specific introduction of the 1064nm Portable Raman Instrument for Hazmat, Drugs, Chemicals.
Descriptions:
ATR3000-1064 is a type of Portable Raman Analyzer with an excitation wavelength of 1064nm and as a member of the ATR3110 series enjoying popularity in scientific research sectors. It employs 1064nm laser, Raman filter sets, high-sensitivity InGaAs array, TE cooled, down to -20℃, resulting in optimized SNR and higher dynamic range. 1064nm has the lowest fluorescence, and it avoids fluorescence interference to be applied to many high fluorescent samples, such as dyes, inks, petroleum products, biological samples, etc. ATR3110-1064nm covers spectral range of 200~65000px-1, spectral resolution of 10 cm-1. ATR3110-1064nm is designed with compact size, lightweight, and low consumption, so it can provide laboratory Raman detection at any place. It suits scientific research in the laboratory for accurate and reliable detecting results. Its excellent low stray light enables spectrometers to be applied to wide industries, such as it can detect dark, colorful, fluorescent, and biological samples, viruses, fuel, petrol, plant oil, pharmaceutical drugs, explosives, etc.
Features:
Deep-cooled linear InGaAs CCD sensor;
Cooled down to -20℃ Low noise circuit;
Powerful embedded software;
Fluorescence-free interruption;
Peak finding and display;
Android 6.0 operation system;
11.6-inch capacitive touch screen, multi-touch control; High-definition touch screen,1920X1080;
USB 2.0; User-friendly human-machine interface;
Battery >5h continuous operation;
Support LAN remote control;
IP67 ;
Application:
Pharmaceutical Engineering
Public Safety,
Forensic Analysis
Agriculture and Food Safety
Gemstones Identification
Environmental Science
Biological Science
In general, in this paper, an online Raman analysis system is used to monitor the direct esterification reaction process of PTA and PDO to PTT. In order to weaken the fluorescence background of the reaction mixture, a self-developed 1 064 nm Raman detection system is used for spectrum collection. The baseline correction algorithm further removes fluorescence and other noise interference. The research results show that the Raman spectroscopy method is a new detection and analysis methods that can reflect the clear points of the reaction in real-time. Compared with the existing manual sampling analysis method, it has the advantages of good real-time performance, convenient operation, and fast analysis speed. It provides a kind of process control for the esterification process.