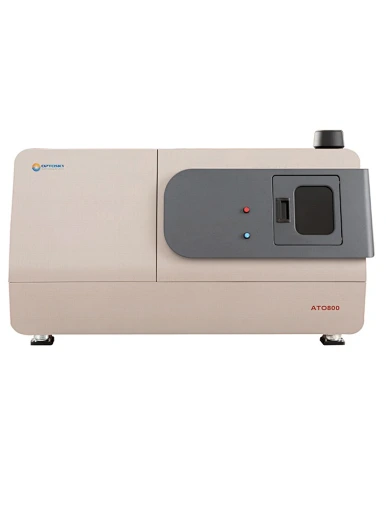 Oil Analysis Spectrometer
ATO800 is an effective tool for oil monitoring, you can directory inject samples to detect the element contents of the ware of metals, pollutants and additives in samples such as lubricating oil, hydraulic oil, fuel oil, coolant, lubricating grease, industrial circulating water, etc.
ATO800
Oil Analysis Spectrometer (OAS)—also known as
Rotating Disc Electrode Optical Emission Spec-trometer (RDE-OES)
,
oil spectral analysis can provide early warning of major failures of equip-ment, through real-time analysis and trend analysis of the spectral analysis data, you can identify potential hidden dangers of equipment in advance, optimize maintenance plans, reduce equipment failure rate, realize proactive preventive maintenance, and accordingly greatly reduces
operating costs.
ATO800 is widely used in military, aviation, shipping, nuclear power, wind power, electric power, petro-chemical, mining, rail transit,

construction machinery, university scientific research, oil testing institutions and other fields of oil quality monitoring, equipment wear monitoring and fault diagnosis and analysis, is a standard analytical mean in
the field of oil analysis.
Reduce equipment maintenance costs

Optimize operation safety factor

Improve device attendance

Extend the service life of the equipment

Reduce equipment downtime

Improve device management

Reduce oil consumption

Equipment has a wide range of applications

Built-in working curve

Multi-panel design

Standard configuration simultaneously

 

determines 24 elements
Military aviation oil testing

Ship and rail transit oil testing

Electric power (nuclear power, wind power) oil testing

Mineral and petrochemical industry oil testing

Mechanical Engineering Oil Analysis

Oil product analysis by colleges and testing institutions