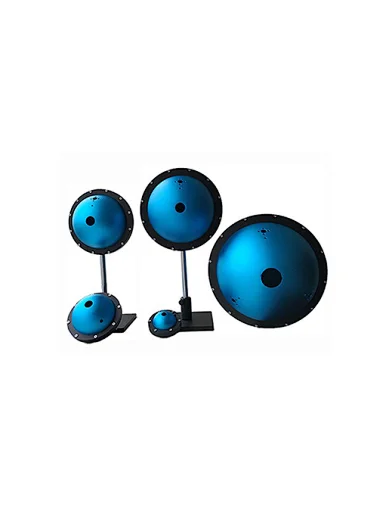 Spray integrating sphere
Optosky's spray integrating sphere is pressed by mold and formed in one body. Bracket and accessories are all aluminum alloy.


Optosky's integrating sphere is a cavity sphere, also known as the photometric sphere,Ulbricht sphere, etc.Its interior covered white highly diffuse Reflectance material. The light entering integrating sphere is diffusely reflected to form a uniform illumination, eliminate the influence of uneven beam.
It has a wide range of applicability, accessories for spectrometer, optical fiber, light source and various optical measuring equipment.Our sphere afford NIST traceable characterization of all types of light .The diffuse reflecting surface of the inner wall of it is made of PTFE, BaSO4,MGO2.The dominant wavelength range is between 200-2500nm, and different sizes, ports and coatings can be customized.




Description:
Optosky's spray integrating sphere is pressed by mold and formed in one body. The bracket and accessories are aluminum alloy. The outer surface of the paint process, the whole ball is very beautiful and light, compared with the traditional iron integral ball shell, both in the appearance of design and details of workmanship, there are very big leaps.

Features:
High accuracy, with excellent Lambertian reflector.
Cover ultraviolet, visible and infrared regions.
Input & output interface, sample port customization.
Diameter range 20-500mm, other sizes can be customized.
Easy to use.

Application:
Solid sample reflectance measurement.
Reflectance measurement of powder and film samples.
Spectral reflectance measurement.
Reflection color determination.
Measurement of diffuse reflectance.