Applications of Fourier transform infrared spectroscopy
author: sherry
2022-11-23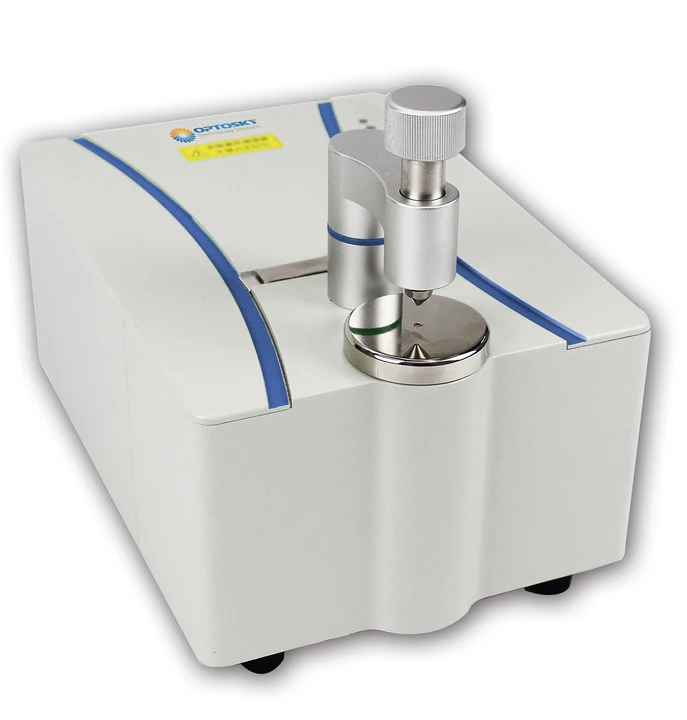 Introduction
In order for a vibrational mode in a molecule to be active in the infrared region, it must be associated with changes in the permanent dipole. The interaction between electromagnetic light and a molecule produce a change in its permanent dipole, and when the frequency of the infrared light is the same as the vibrational frequency of a bond, absorption occurs. Although this technique has been used for many years, conventional dispersive infrared spectrometers have been replaced by Fourier Transform infrared equipment, which incorporates a Michelson interferometer and presents an improvement of energy and the simultaneous measurement of the whole spectral range. The Michelson interferometer consists of a fixed mirror, a moving mirror and a beamsplitter. The beamsplitter is made of a material that transmits and reflects light equally. The two beams reflects back to the beamsplitter from the mirrors and interfere constructively and destructively according to the optical path difference produced by the moving mirror. Owing to these improvements, infrared spectroscopy has undergone a marked development in the last years because of the possibility of adapting new accessories to the spectrometers and, therefore, of analyzing all kind of samples in the solid, liquid or gaseous state
Methodologies and main accessories
Depending on the size of the sample and difficulties regarding handling, different accessories and methodologies can be applied to Fourier Transform Infrared Spectrometers.
Accessories for macro samples
Transmission
Samples which are between 2 and 10 mm in diameter and below 100 microns thick, can be analysed placing them directly in the middle of the beam. In the same cases, they can be prepared mixing particles with an infrared transparent compound, such as potassium bromide, sodium chloride, cesium iodide or other ionic compounds, and pressing it to make a pellet. Liquids and gases can also be measured by transmission using special cells with transparent windows in the infrared regions of interest.  
Diffuse reflection (DRIFT)
Diffuse reflectance may be considered as a result of multiple reflection, refraction and diffraction processes on solid particles. It is a common accessory used for surface analysis when samples show a diffuse component of reflected light. Samples which can be a powder or a piece of paper or textile, or a stone, are placed on a cubette or flat support, and the diffuse light emitted is recovered by a semispheric mirror and sent to the detector. Some good examples to be analysed using this accessory are gemstones. Specially cut gemstones like brilliants, show a very neat spectrum because of its property to diffuse light in all directions.
Specular Reflection
Samples that can not be manipulated at all and have a specular or polished surface, can be placed on a flat support and be analysed collecting the light reflected in the same direction that the one inciding on the surface. Metal surfaces, thin organic or inorganic layers over metals, semiconductors, are commonly analysed using this methodology.
Attenuated Total Reflectance (ATR)
Internal reflection spectroscopy is an infrared technique in which the infrared radiation is passed through an infrared transmitting crystal of high-refractive index. Radiation is directed up to the input face of the crystal. It reflects through the crystal, passing into the sample a finite amount with each reflection along the top surface. The radiation is reflected one or more times depending on the length of the crystal, the refractive index and the angle of incidence of the light. Attenuated total reflectance is applied to samples where the composition of the surface needs to be measured. It is applied to soft samples such as paper, polymers, textiles, which can achieve good contact with the crystal used. The only consideration to be borne in mind is the need to obtain good optical contact between the surface of the sample and the crystal of the accessory, which can be made of diamond, Germanium, Zinc Selenide, etc. It is also used for liquid, viscous or sticky samples.
Examples of applications Examples of applications
Applications to all fields have been developed in our laboratory. They include subjects such as: 
Food analysis: additives, preservatives, colorants 
Environmental analysis: water, atmospheric particles, gases
Conservation and restauration of heritage: paintings, sculptures, ceramics, fossils, ivories.
Forensic science: paints, textiles, cosmetics, • Semiconductor analysis
Pharmaceuticals. • Physiciological samples: malignant cells, bones, hairs 
Multilayer compounds: polymers, paintings, films • Geological samples: inclusions in stones
Gemstones Analysis
Infrared spectroscopy applied to gemstones in order to distinguish natural or synthetic pieces, or even to analyze its composition, has provided an objective evidence for its characterization and has proved to be an important tool for both identification and certification purposes in commercial and legal practices. Emeralds, diamonds, topazs, aquamarines, show characteristic infrared absorptions. Gemstones, specially those with a brilliant cut, diffuse light in all directions, therefore, the diffuse reflectance accessory provides a useful way to analyse them quickly. Natural diamonds without impurities have a characteristic spectrum with bands that are common to both natural and synthetic pieces, but most diamonds also present bands caused by defects in the crystalline lattice. Two different ranges in the infrared spectra are interesting for identification purposes: the first one corresponds to the interval between 5000 and 2700 cm-1 and is the range where the bands corresponding to hydrogen impurities in natural diamonds appear, the second one , between 1400 and 1000 cm-1, identifies the impurities due to nitrogen (Figure 5). According to the type of nitrogen substitution, there are also different kinds of diamonds