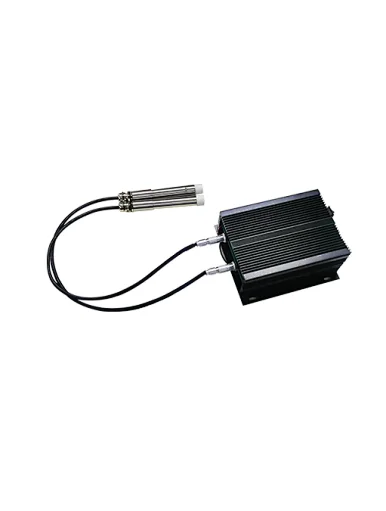 Wireless Non-contact Semiconductor Conductivity Tester
SM530 is a resistivity testing system, The eddy current-based method can be used to quickly measure the resistivity of samples
Description
The quality of silicon crystal material itself determines the maximum conversion efficiency of photovoltaic products. Therefore, the stability of silicon crystal quality control in the production process is especially important for solar cell manufacturing. Optosky offers various solutions to control important material parameters in polysilicon and monocrystalline ingots.
The SM530 launched by Optosky is a resistivity tester system, which is controlled by a computer and has a micro-table with a touch screen. The eddy current-based method can be used to quickly measure the resistivity of samples and be integrated into various systems. Use a wide range of different tests. Accuracy is ±5% over the test range. Optional P/N type test function based on surface photovoltage method.
Features
Quickly test the conductivity of semiconductors;
Non-contact measurement,
 non-destructive measurement
It can be used to classify and test pot bottom materials, ingots, rods, slices, etc.
Resistivity over limit sound alarm function
Can be measured polished or unpolished without sample pretreatment
Fully automatic testing and data evaluation system
Application
Detect the volume resistivity of silicon ingots, rods, and returned materials
Single crystal or polycrystalline measurement
Round and Square Measuring