Application Of Raman Spectroscopy In Food Quality And Safety Inspection
Application Of Raman Spectroscopy In Food Quality And Safety Inspection
2021-01-07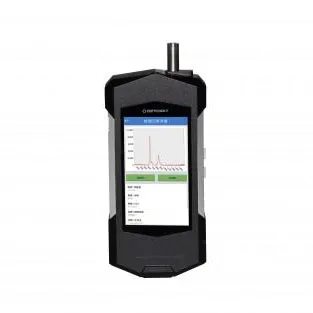 In recent years, food safety issues have aroused more and more attention, in the process of food safety testing, Raman spectroscopy technology has a simple operation, such as the important role, is widely used by various enterprises. Based on this, this paper put forward three kinds of application of Raman spectrum technology in food quality and safety inspection: composition detection, detection of pesticide residues, and innovative technology, so as to strengthen the application of Raman spectrum technology to improve food safety.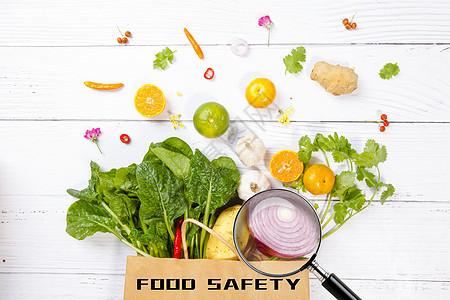 1. Application of Raman Spectroscopy in Food Quality and Safety Inspection.
1.1 Component detection.
  Food has a rich variety of characteristics. The main nutrients are sugar, oil, protein, etc. Traditional food detection methods have the disadvantages of cumbersome operations and the use of chemicals. The use of Raman spectroscopy technology can overcome these shortcomings. At present, the existing food safety standards include national standards, industry standards, local standards, corporate standards, and group standards. There are various food detection methods. Among them, Raman spectroscopy can detect food according to the above standards. Its characteristics are as follows:
It integrates sampling, extraction, purification, enrichment, pre-separation, and sample injection.
It can meet the requirements of complex media, trace components, and component analysis with special properties.
There are few operation steps, which reduce the cost of the enterprise and improves detection efficiency.
Reduce or even use organic solvents-environmentally friendly and green.
Realize online, automation, and miniaturization.
2. The key technology of Raman spectroscopy in food quality and safety inspection.
2.1 Fluorescence background subtraction.
  The main interference factor of Raman spectroscopy in food quality and safety detection is fluorescence, which is likely to have an adverse effect on the extraction of effective information. Therefore, the staff needs to deduct the fluorescence background when analyzing the data. There are two main ways of deduction:
(1) Improve the performance of experimental instruments. For example, technicians can change the light source and use long wavelengths to reduce the fluorescent background.
(2) Using chemometrics, the Raman fluorescence background is subtracted.
2.2 Elimination of thermal effects.
  In the process of food safety inspection, when using Raman spectroscopy technology, the laser irradiation time is longer, which will easily cause the substance to heat up and cause the test sample to be destroyed. Therefore, it is necessary to avoid the generation of thermal effects to ensure the accuracy of the Raman spectroscopy technology. There are two main solutions:
(1)Reduce the power of the excitation light source to avoid thermal effects during the monitoring process, thereby protecting the integrity of the sample, but reducing the power of the excitation light source will affect the Raman spectrum signal, making it difficult to complete food quality and safety monitoring.
(2)Use low temperature test accessories. This method can also shorten the scanning integration time of the sample, and is the most commonly used method to suppress the thermal effect in the food quality and safety process. 
2.3 Establishment of Raman Standard Spectrogram Library.
  The staff can use the Raman spectrum to obtain information such as polarization, peak width, and peak intensity. At present, there are problems that the spectrum library cannot be updated in time and cannot be shared. Workers are required to use wired and wireless networks to promote the development of Raman spectroscopy technology. Take Optosky 1064 nm handheld Raman spectrometer ATR6600 as an example, which is a super fluorescence suppressed 1 064 nm handheld Raman spectrometer. Based on the ultra-high fluorescence suppression effect of the 1064 nm excitation light itself, it is suitable for the detection of highly fluorescent products. The overall size of the ATR6600 is extremely small, weighing less than 1 kg, which has greatly broken the weight limit of the 1 064 nm handheld Raman spectrometer, being less than 1 kg for the first time. Before that, the world's lightest 1 064 nm handheld Raman spectrometer was 1.5 kg. The ATR6600 has an excellent built-in Raman spectrum recognition algorithm, which can detect substances without discrimination, easily identify substances, and add user's own spectrum data. Using Android system, the interface is simple and clear, equipped with a 5.5-inch high-definition screen, using high-definition dual cameras (13 million + 8 million), can record the inspection site at any time, built-in WiFi, Bluetooth, GPS and other modules, simple and smart.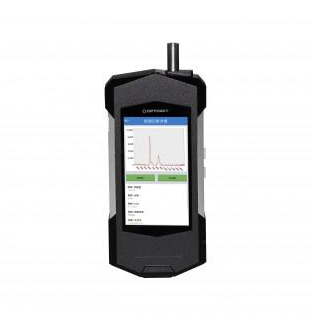 3. What are the advantages of choosing the ATR6600 1064nm Handheld Raman spectrometers?
ATR6600 is a set of 1064nm handheld Raman analyzer that excels at fluorescence resistance suit to high fluorescence materials detection.
With a compact size, lightweight (<1.2kg), and easy-to-hold, it can be widely applied to industries of customs, public safety, lab, plant, warehouse, deck etc. It can fast detect drugs, precursor chemicals, explosives, gemstones, raw materials, and also fast identify additives, residues of pesticide & veterinary drugs.
Excellent spectral identification algorithm is embedded in Handheld Raman spectrometers to easily identify the substance, and enable users to add their own spectral data. It employs Android system,simple interface,5.5" high definition screen, 13-mega camera taking evidence pictures in the field, multiple modes of inbuilt WIFI, Bluetooth, GPS etc.
Optosky provides full technical support and services, including spectral library building, method & verification, 21 CFR 11 compliants, IQ/OQ/PQ validation etc.
Intelligent Mobile
Instrument Available in Your Hand!
4. What are the major features of the ATR6600 1064nm Handheld Raman spectrometers?
1064nm Excitation,Reduced Risk of Fluorescence Interference;
Non-Destructive, Fast Detect & Identify, One-touch Operation;
The advanced algorithm, mixture detection;
HD 5.5" capacitive touch screen, smooth operation system;
13-mega camera;
Barcode & QR scan
Precision GPS positioning;
Multiple modes of 4G, GPS, GPRS, Bluetooth, WIFI
Self-Built Spectral Library
Test results report export pdf
Built-in Li-battery continuous operation 4-6hrs
Lightweight(1.2 kg),easy-to-take
IP-68 Jacket, grip
5. What are the applications of the ATR6600 1064nm Handheld Raman spectrometers?
Public Safety;
Food Safety;
Dangerous Chemicals Detect at High-Speed Train, Metro Entrance;
APIs & Pharmaceutical Excipients;
Gemstones & Materials Identification; 
Mineral sorting;
Experimental Research;
Antique authentication;
  In summary, Raman spectroscopy technology plays an important role in food safety detection. The key technologies include fluorescence background subtraction, thermal effect elimination, etc., which need to be studied by technicians to give full play to the advantages of Raman spectroscopy technology such as easy operation and high sensitivity. Provide food inspectors with relevant information on food ingredients, and promote the development of food inspection technology to low cost and high accuracy.