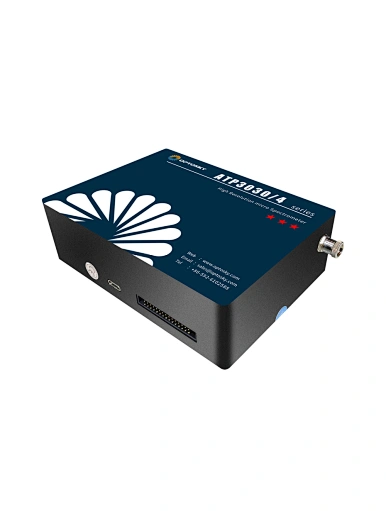 UV-enhance High resolution Spectrometer
Description:
     •  ATP3030 is UV-enhanced designED with extra high resolution in the region of UV. ATP 3030 designed M-shape optical bench with super resolution and stray light
          with a resolution of 2048 pixels.
 
     •  ATP3030 is a ultra-high resolution micro spectrometer developed by Optosky. The highest resolution can reach 0.1nm, which is suitable for all kinds of
          high-resolution applications. At the same time, it has the characteristics of high reliability, ultra-high speed, low cost, high cost performance and so on.
          It can be used in various environmental applications such as online testing.
 
     •  ATP3030 is perfect for fast detection attribute to its high A/D converter frequency and the high speed data transmission. In ATP3030 memory chip, some
          algorithms to improve  the performance are programed solidly, such as wavelength calibration coefficients, linearity coefficients. ATP3030 operates with a
          single +5V DC supply supplied from USB or UART. 
 
     •  ATP3030 has free SDK for customers self-developed, Optosky support C++, C#, Labview and Linux system SDK, which is very convenient for OEM customers
          to design solutions.

Features:
Resolution: 0.1-0.4 nm
Detector pixels: 2048
High sensitivity: 1300V(lx.s)
Response range: UV-VIS
Maximum readout speed: 10MHz max
Optical path: crossed C-T
Integration time: 1ms-65535ms
Power supply: USB port
Light input connector: SMA905 or free space
Data output connector: USB2.0 (High speed) or UART

Applications:
Small volume, fast spectrophotometer
Spectral analysis/Iradiance spectrophotometer analysis
Transmission, absorbance measurement
Reflectance detection
Ellipsometer
Laser wavelength measurement
UV and VIS measurement