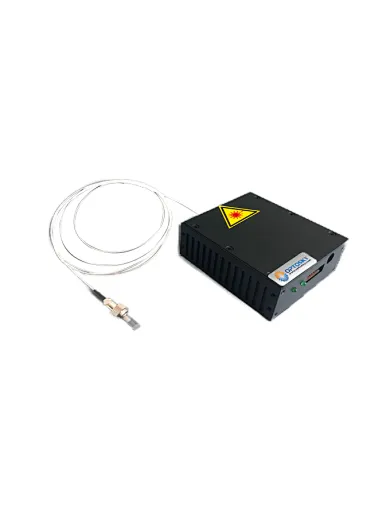 785nm Narrow Line Laser Module
Optosky offers high power lasers for Raman excitation wavelengths of 532, 638, 785 and 1064 nm. These multimode diode lasers produce narrow spectral lines, have integrated laser drivers, and are thermoelectrically cooled for optimum performance.
Description:
ATR20202-785 narrow line laser is characteristic by its high reliability and ultra-narrow line-width. 

ATR20785

operates with a single 5V power supply and can output 600 mW laser

power.


When  

ATR20785  

is used in Raman

spectrometer,

it will help to obtain high spectral stability and high resolution. It can be controlled through the TTL interface by the

offered

pin-outdefinition and the communication protocol. The output laser power can be 
changed continuously by changing the LD working current with the commands.
Features:
Max output power: 600 mW

Center wavelength: 785±0.5 nm

Line width (FWHM): < 0.08 nm

Fiber: 105/125μm, 0.22 NA, FC/PC or SMA905

Interface: UART

Power supply: +5V/DC
Applications:
Raman spectrometer

Bio-medical

Optical Fiber Sensing
Aavantages:
Narrow line

High stability

Low power consumption

High reliability