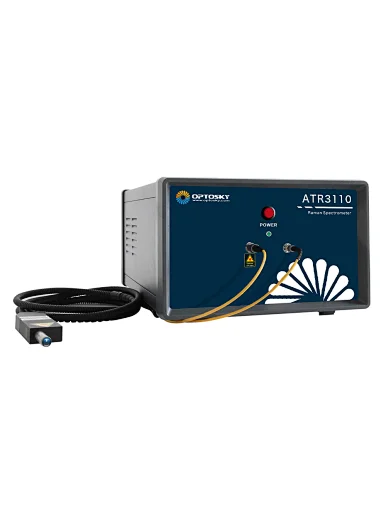 Portable Raman Spectrometer
ATR3110PS Raman Spectrometer is TE-cooled,
high-sensitivity, enhanced designed for
broadband ranges. all of optical path, PCB, signal
processing method have been made optimized
processed to obtain >15times higher SNR than
ATR20007, nearly 100 times higher than 2000cm-1.
ATR3110PS employs low noise CCD signal
process circuit, noise<3counts.
ATR3110PS employs 110/220V power supply,
DC supply via 5V adaptor. Easy to take and
field operation.
Feature:
Te-cooled, Down To -5℃,
Ultra-low Noise Circuit;
Powerful Embedded Software;
Windows 10 Operation System;
Peak Finding And Display;
Usb 2.0;
User-friendly Human And Machine Interface;
User Control via LAN

Applications:
Bioscience
Pharmaceutical Engineering
Forensic Analysis
Agriculture And Food Safety
Gemstones Identification
Environmental Science