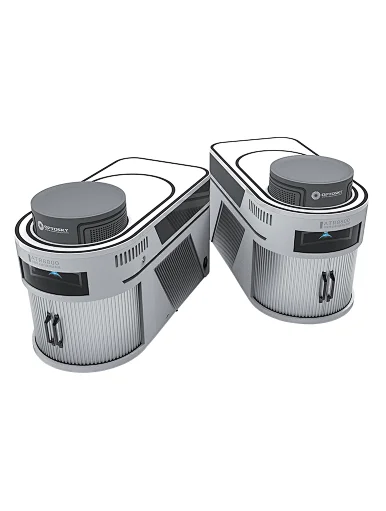 Confocal Raman Imaging Microscope
ATR8800 is true confocal Raman imaging microscope for microparticles size up to 1μm. It provides 4 wavelengths build-in one Raman microscope from 266 nm, 325 nm, 514 nm, 532 nm, 638 nm, 785 nm, 830 nm, 1064 nm.
Description:
The ATR8800 series scientific-grade True confocal Raman imaging microscope.  This is a true confocal Raman imaging microscope self-developed and launched successfully in China market in 2022. This is the innovative award good instrumentation.  It provides Raman wavelengths of 266 nm, 325 nm, 514 nm, 532 nm, 638 nm, 785 nm, 830 nm, 1064 nm and customized wavenumber range to satisfy any scientific requirements. Low wavelength can be started from 5 cm-1 to 10,000 cm-1. Build-in wavelength from one to four in one Raman instrument, say One-band, dual-band, triple-band, or quadri-band to satisfy routine and expert customers Raman requirements. With confocal pinhole can improve spatial resolution with a minimum spot size up to 1μm, and result in trace material identification.

Auto-focus and Auto-scan Raman imaging microscope features super sensitivity, super fast scan, and excellent resolution of 0.5 cm-1. Confocal Raman microscopy can combine Raman spectroscopy with microscopy technique to measure trace micron sample less than 2 seconds. The unique seal sample compartment is an ideal for any experiment on the daytime, push and pull seal door can start measurement w/o turning off light in the lab. The free software provides a powerful function of multiple band splicing large area imaging data 3D images.

Features:
Auto-imaging, Auto-focus and Auto-scan.

Large imaging (50x50mm), auto image splicing.

Max. 4 wavelengths build-in one Raman microscope

Rotating turret grating for high resolution

Seal door design fit to day and night operation for shared laboratory or higher efficiency condition

Long focal length & super high-resolution

True Confocal Raman Imaging large area

Super sensitivity, SNR >6000:1 

True confocal for accurate Raman images, 3D images splicing

Super spatial resolution

Free Exclusive software for switching optical path

Fast positioning and finding the focus accurately

Good quality objective lens, spot size up to micron

5-mega cameras with clear and accurate images

USB 3.0 connector to the computer

Deep Cooled down to -70℃ for best repeatability and high stability

The maximum integration time reach up to 1.3 hours.

Application:
Nanoparticles and new materials.

Research institute research.

Biological sciences.

Forensic expertise.

Materials science.

Medical immune analysis.

Agricultural and food identification.

Gemstones and inorganic mineral identification

Environmental science