How to use Raman spectrometer to detect food safty?
How to use Raman spectrometer to detect food safty?
2020-10-16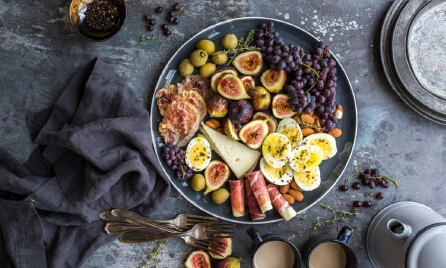 At present, with the rapid development of spectrum industry, optical fiber spectrometer is more and more recognized in China, its product performance and quality compared with foreign products almost the same.
Module spectrometer has been widely used in agriculture, biology, chemistry, geology, food safety, chromaticity calculation, environmental detection, medicine and health, LED detection, semiconductor industry, petrochemical industry and other fields because of its high detection accuracy and fast speed.
Module spectrometer is small in size, simple in operation, non-professional inspectors can quickly master the operation method, the measurement time is short, only a few seconds to complete the sample detection, and there is no need for complex pre-treatment, so it can be widely used in food safety on-site detection.
Raman spectrometer USES Raman spectroscopy technology, Raman spectroscopy can identify the composition of substances, and can show the names of items, especially drugs, explosives, chemicals, dangerous liquids can be identified quickly and accurately, so it can be seen in many important safety inspection places, such as drug inspection, court, and so on.
Composition of Raman spectrometer:
Excitation laser: can be 785nm or 532nm narrow line-width laser;
Raman probe: Focus the excited laser on the tested sample and receive the Raman spectrum emitted by the sample.
The Raman spectrum was imported into the Raman signal detection optical IR infrared spectrometer module.
Miniature spectrometers: Analyze the Raman signal received by the Raman probe;
System software: Control the portable Raman spectrometer system;
Substance to be measured: liquid, solid or powder, etc.
As the fastest growing instrument in the field of molecular spectroscopy, Raman spectrometer is becoming one of the focuses of the current instrument industry.
In its early stages, Raman spectroscopic Equipment has been the representative of high-end laboratory instruments; however, with the development of laser, CCD detector and other technologies, portable and hand-held devices have become a new development trend of Raman analytical instrument -- the equipment is becoming smaller and smaller, the operation is more and more simple, and the application is more and more extensive.
Raman spectrometer can analyze the composition of suspect hazardous substances in a matter of seconds without damaging or touching them, helping to make critical judgments on the scene in the first place, protecting the public, reducing risks for law enforcement personnel, and ensuring the preservation of criminal evidence.
The characteristics of Raman spectroscopy used in public security law inspection
1. Direct measurement, no need to present samples in advance;
2. Free from interference of plastic bags and glass jars;
3, free from water and carbon dioxide gas interference;
4. High selectivity, able to accurately distinguish different types of chemical components and explosives;
5, with high sensitivity, 100mg of drugs or dangerous powder can also be tested;
6. IR infrared spectrometer 6, high mobility, with on-site real-time processing capacity.