Raman Spectrometer for Food Additive Detection
Raman Spectrometer for Food Additive Detection
author: Joy
2021-10-28
     Typical incidents such as "poisoned milk powder", "gutter oil" and "poisoned cowpea" caused by "hidden industry rules",Sounded the "alarm bell" of food safety. These food safety problems are not only related to economic development, but also related to social stability.
      The frequent occurrence of food safety incidents also exposes the imperfection of China's food safety legal system.There are many disadvantages and problems, the relevant departments of food safety production operation supervision, food safety inspection measuring technology and equipment backwardness and other problems. Therefore, the government and regulatory authorities urgently need to find a fast, sensitive and reliable detection means to ensure food safety.The Raman spectra of different food additives vary greatly.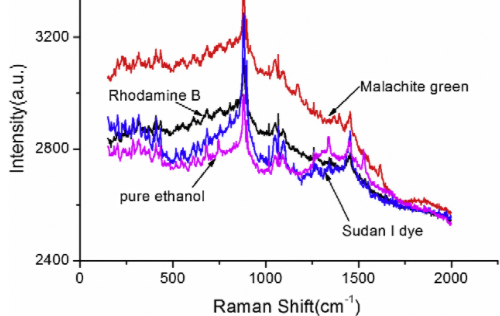 Optosky's ATR3000FD is the latest portable Raman food safety testing system launched by Aopu Tiancheng Company.The whole machine is less than 8kg, smaller size and lighter weight, allowing ATR3000FD to be used and carried.It is very convenient, so that you can easily complete food in laboratories, quick inspection rooms, inspection vehicles and other places.It is widely used in market supervision and management, food and drug environmental investigation and other departments of public security.
       Optosky'sATR3000FD easy to operate, Chinese automatic recognition software, display operation steps and auxiliary video, one key to unlock, display results, data upload, and equipped with Raman spectrum. Based on powerful enhanced database and cloud computing processing technology on machine detection takes only seconds.