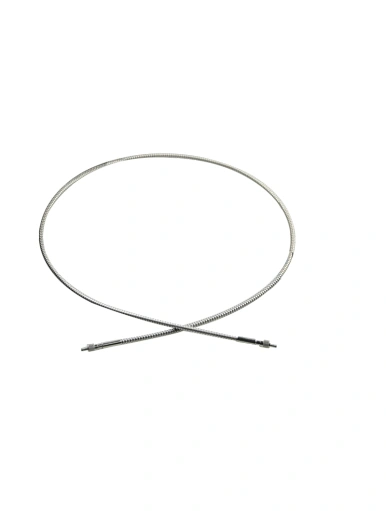 Stainless Steel UV-Visible Fibers
Description:
Our lab-grade and premium-grade UV-Visible optical fiber assemblies are durable, high-quality patch cords that deliver uniform results with minimal signal variance. Patch cords act as both illumination and read fibers and connect easily to Optosky spectrometers, light sources and sampling accessories.
UV-Visible patch cords are high OH fibers that transmit efficiently from 200-1100 nm and Visible-NIR (400-2500 nm) options are also available. Can customize connectors for FC/SMA905.
Feature:
UV-Visible transmission -- high OH fibers transmit well from 200-1100 nm
Jacketing options -- stainless steel can be more protective under strong laser and will not burn through Fibers
Variety -- assemblies available in different core diameters and lengths; custom options also available
Convenient handling -- precision SMA 905 connectors with extra-long knurled ferrules for easy manipulation
Robust -- great for lab, field and industrial use
Application: 
Laser transmission;

Spectral detection;

UV lithography;

Medical sensing;

Bioassay;

UV Raman Spectroscopy;

UV illuminance monitoring;

High temperature measurement;

Photodynamic therapy;

Medical diagnosis and other fields.