What is the application of Near Infrared Spectroscopy in food Microbial detection?
What is the application of Near Infrared Spectroscopy in food Microbial detection?
2020-10-20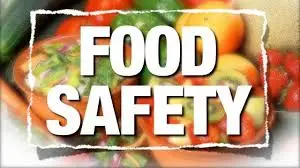 With the improvement of people's living standard, food safety has become the focus of attention. According to statistics, there are an additional 1.5 billion cases of diarrhoea and more than 3 million deaths of children globally each year, 70 per cent of which are caused by food and water contaminated by various pathogenic microorganisms. Therefore, food inspection is becoming increasingly important, and microbial inspection is an important content of food inspection. Rapid and accurate detection of food pathogens known as the "number one killer" is to ensure food safety of the first task. 
However, the traditional microbiological testing methods (including repeated bacterial growth, colony isolation and various biochemical and serological identification experiments) are not only complicated, but also time-consuming and laborious, which are difficult to adapt to the rapid development of modern food production and circulation requirements. In order to ensure the safety of food, it is very important to develop methods for rapid detection of harmful microorganisms in food. At present, a great deal of attention has been paid to the rapid and sensitive detection of microorganisms. 
Near infrared light (NIR) is a kind of electromagnetic wave between visible light (VIS) and middle infrared light (IR), which is defined by American Society for Materials Detection (ASTM) as the spectral region with wavelength of 780~2526 nm and wave number of 12820~3959 cm-1. Nir spectroscopy records the frequency doubling and frequency merging information of the fundamental frequency vibration of a single chemical bond in molecules. It is often dominated by the frequency doubling and frequency overlapping of hydrogen group H-X (C, N, O). Therefore, in the range of NIR spectroscopy, the measurement is mainly the frequency doubling and frequency merging of hydrogen group H-X vibration. Organic molecules have different absorption rates for each wavelength of the nIR spectrum, and the peaks and troughs are shown in the spectrum. Therefore, nIR is mainly used for the qualitative identification and quantitative analysis of organic compounds.
Application of Near infrared spectrum detection technology in the field of microorganism:
According to the data, some scholars have studied the classification of microorganisms by mid-infrared spectroscopy. For example, Curk et al. studied the classification and identification of yeast by using mid-infrared spectroscopy. Helm et al. used infrared spectroscopy to identify the cell composition of some bacteria. The results show that these microbial macromolecules are absorbed not only in the mid infrared spectrum but also in the near infrared spectrum. Janie Dubois et al. used the near-infrared absorption characteristics of bacterial cells in different wavelength ranges (1, 000~2, 350 nm) to classify and identify bacteria by near-infrared spectroscopy, thus opening the door to the application of near-infrared spectroscopy in the micro world.
Cells of the near infrared spectrum can reflect the nucleic acid, protein, glycoprotein and biofilm such as content, configuration and conformation of molecules within the cell and its changes, but how the near-infrared light effect on microbial cell wall, cytoplasm, cell wall and cytoplasm in near-infrared light effect after what happens, it is not clear.
Application of Near infrared spectrum detection technology in food safety:
Based on the characteristics of fast and pollution-free detection by near-infrared spectroscopy, its research and application in food safety have attracted much attention of researchers.
In terms of fruits and vegetables, the near-infrared technology can realize accurate and rapid measurement of their quality parameters, such as sugar degree, acidity, vitamin, protein and other nutrients content, as well as internal quality parameters such as whether there are diseases and insect pests, and carry out research on the cyanide polyester pesticide residue in vegetables.
In crops, it can be used to detect proteins and starches.
In terms of meat products, NIR technology can not only be used to determine water content, protein, fat content and other indicators, to separate and identify frozen meat, but also can determine the water retention and permeability of meat, as well as the loss rate of meat juice and dry matter content;
In dairy industry, fat, protein, lactose and other main components in milk were determined by near infrared spectroscopy.
In brewing industry, NIR technology can be used to determine alcohol content in liquor, alcohol content of beer, original wort concentration and total acid content, etc., and can also be used to detect microorganisms in beer.
In the condiment industry, NIR technology can be used to detect the content of total acid and reducing sugar in vinegar and judge its quality.
In the identification of adulteration of grain products, Marinaetal. used PLS and wavelet-based calibration method to identify hard wheat flour mixed with ordinary bread wheat flour, and the established near infrared spectrum could identify adulterated flour, obtaining ideal results.
Prospect of application of near infrared spectroscopy in microbial detection:
Listeria, Salmonella, Escherichia coli and other food pathogenic bacteria have become the number one killer of food safety. How to detect these pathogenic bacteria quickly and accurately is the first task to effectively curb these killers and ensure food safety.
As a new analytical technology, near infrared spectroscopy (NIR) has a broad application prospect in the field of food safety, but many problems are still at the exploratory stage. The FTNIR spectrum of pathogenic bacteria in food can be used to obtain the information of cell wall composition and biomolecular structure, and then the characteristic spectral bands of pathogenic bacteria in food can be isolated. By studying the action mechanism of near-infrared light on biological cells, the basis for establishing a rapid and simple detection method can be provided.
Near infrared spectroscopy (NIRS) will be a convenient and rapid modern detection technology for the detection of microorganisms in food. Therefore, it is of great significance and a long way to go to develop the application of nIR spectroscopy in the field of microbial detection.