Raman spectrometer environmental detection
Raman spectrometer environmental detection
author: Yilia
2022-11-29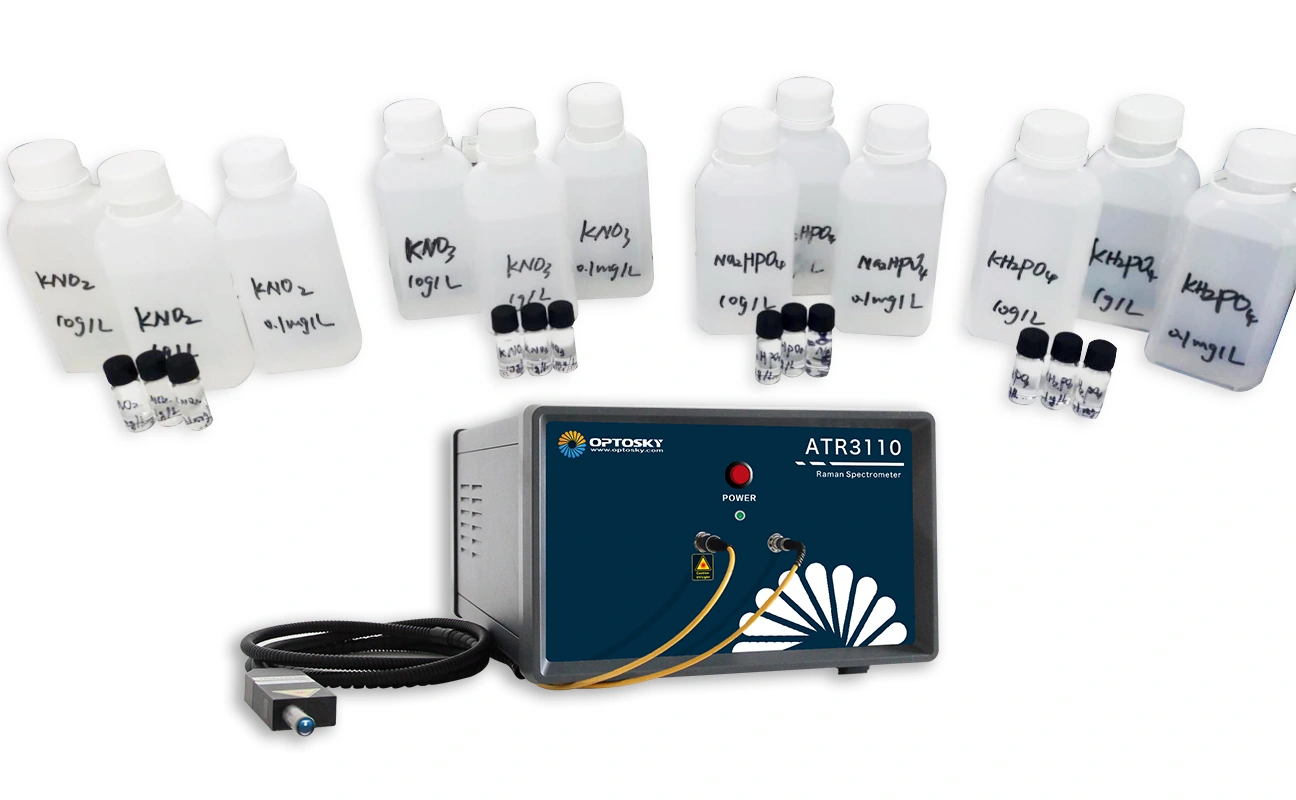 Test instrument:
ATR3110-785-35
Wave number range:
200-3500cm-1
Test samples:
See Figure 1 for four standard solution samples, the solution concentrations are 10g/L, 1g/L, 0.1mg/L
Test purpose:
observe the Raman peak of the sample and make a complete record
Test Method and Process:
ATR3110-785-35: After connecting the instrument and computer, put the standard solution sample, after manual focusing, you can adjust the laser power and integration time for testing.
Test Results:
After several adjustments of laser power and integration time, the best conditions were determined: laser power 400mw, integration time 20s, the specific collection results are as follows:
KNO3: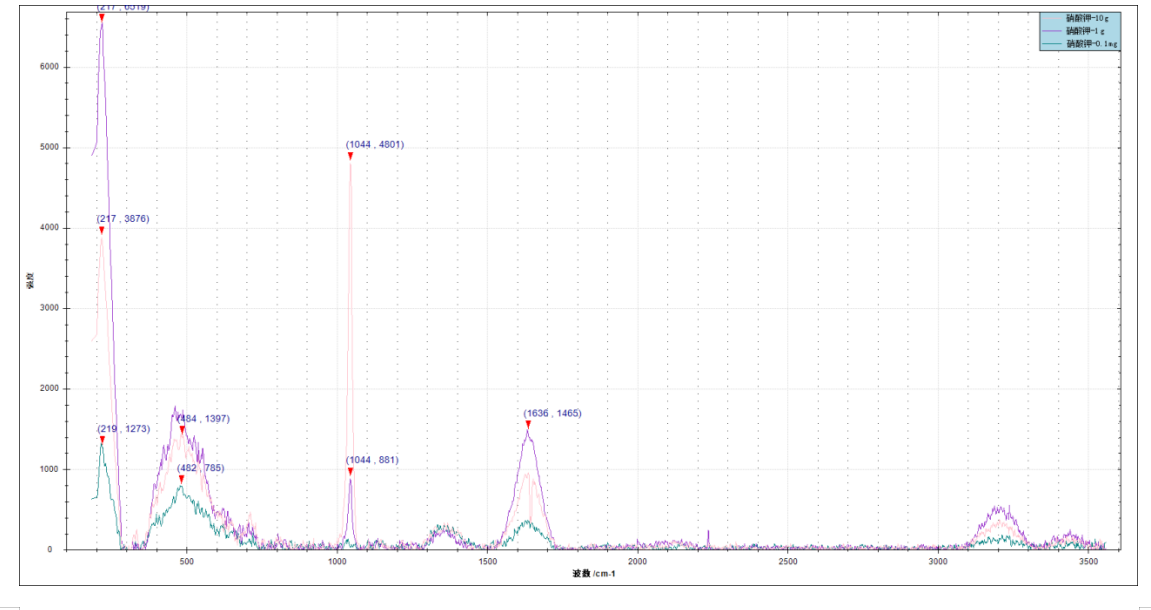 Na2HPO4: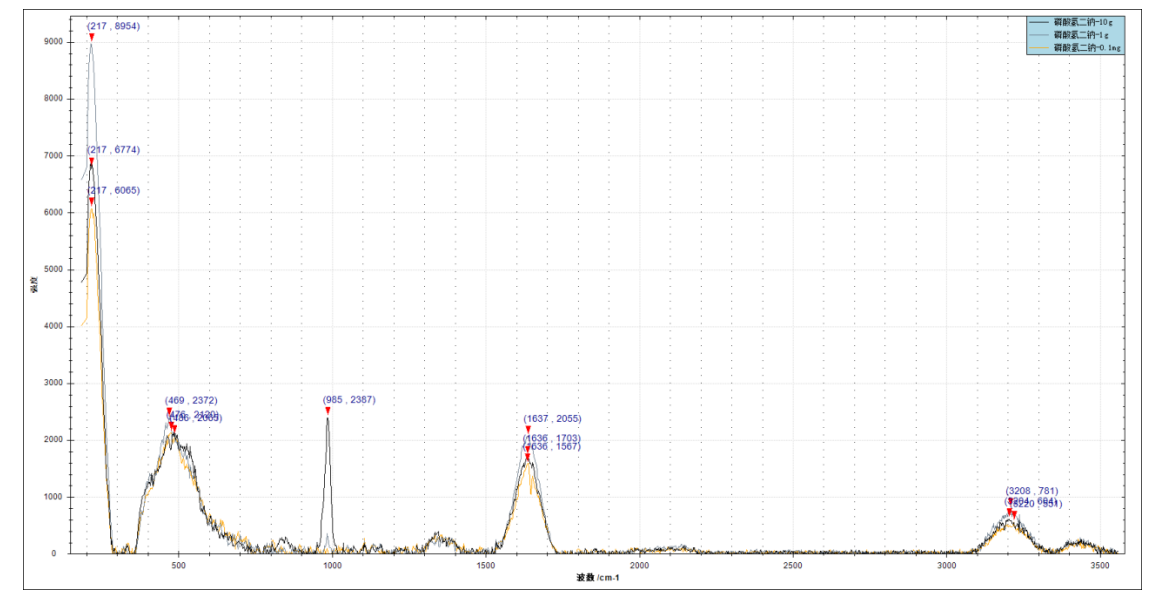 KH2PO4: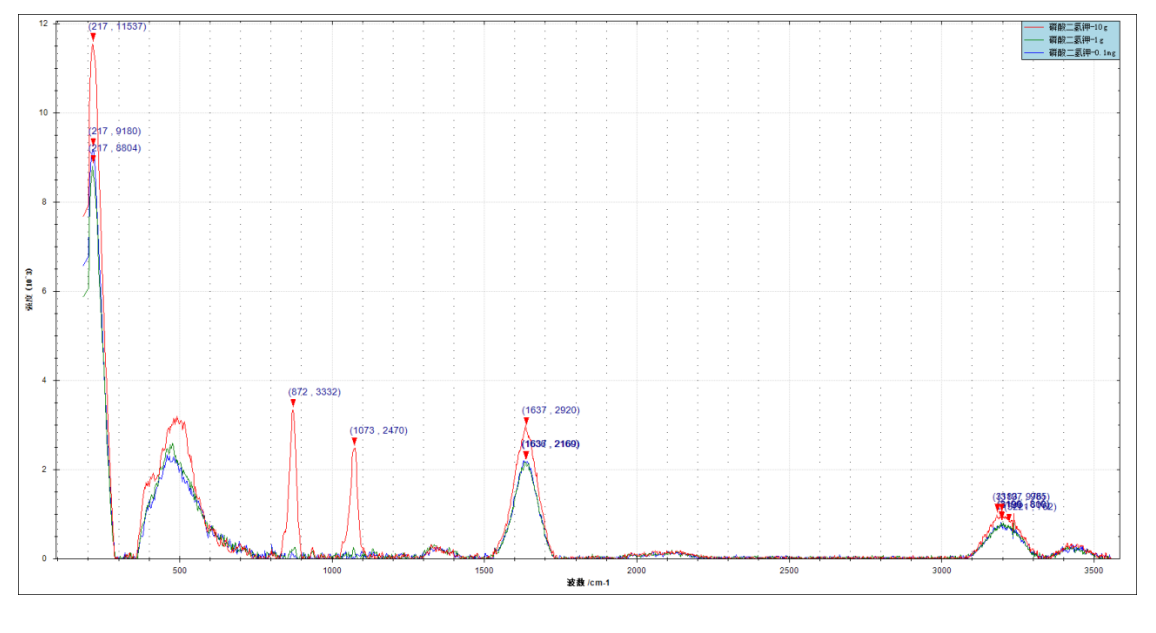 KNO2: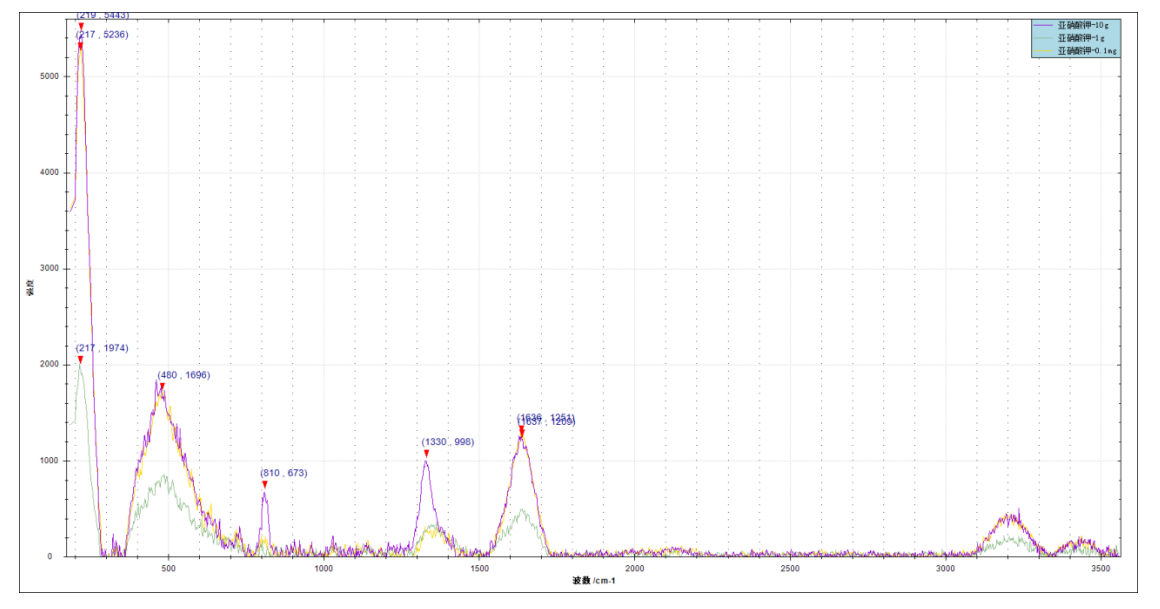 Conclusion:
According to the above test results, it can be seen that the Raman spectra of the four standard solution samples can be measured using the ATR3110-785-35 Mann spectrometer, and the peaks are obvious. And from the test results, the standard solution with different concentrations, the higher the concentration, the stronger the Raman peak intensity.