What applications can The Raman spectrometer be used in the identification of physical evidence?
What applications can The Raman spectrometer be used in the identification of physical evidence?
2020-12-21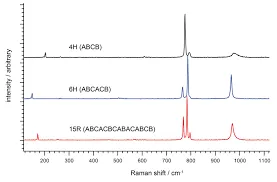 Raman spectroscopy test is generally not in contact with the sample, and almost do not need sample preparation, without destroying samples, Raman spectroscopy can also be after testing the samples for other analysis methods of inspection, so Raman spectroscopy is widely used in court science paint, explosives, drugs, fiber, ink, such as seal material evidence of inspection.
Appraisal of judicial documents
With the continuous development of market economy and the continuous improvement of people's legal consciousness, there are more and more cases involving economic contracts, including the identification of ink, the addition and alteration of handwriting, the authenticity of official seal seals, the identification of ink-jet and laser printing handwriting, the identification of stroke sequence and ink-jet sequence. As a fast, non-destructive, non-contact and high sensitivity testing method, Raman spectroscopy technology has achieved satisfactory results in judicial documents identification, which can provide scientific basis for court proceedings.
Explosive inspection:
Raman spectroscopy can be used to detect common solid explosives, and its imaging technology can obtain the distribution information of different components in mixed explosives, and locate and analyze the trace explosive particles on the fingerprint. As early as 1964, research on the identification of explosives by Raman spectroscopy has been carried out abroad. In 1991, AKHAVAN applied Raman spectroscopy technology to the composition analysis of RDX, PETN and Semtex C , which confirmed the feasibility of this method in the inspection of advanced explosives. Cheng et al. further applied Raman spectroscopy to the localization and composition analysis of trace RDX, PETN and Semtex C. Ali et al. applied laser confocal Raman spectroscopy technology to the detection of PETN, TNT, ammonium nitrate and other single explosive particles on fiber fabrics, which can realize the positioning and analysis of single explosive particles on the fabric.
Paint inspection:
Scanning electron microscopy/energy dispersive spectrometry and infrared spectroscopy are the two most commonly used methods for paint inspection, but neither of them can obtain the pigment information in the paint samples, but Raman spectroscopy is usually easy to obtain the pigment information in the paint, which can complement the above two methods. Suzuki et al. used line excitation Raman spectroscopy to test the pigments in the paint. This excitation method can easily obtain the Raman spectrum of automobile paint and avoid sample decomposition. It is found that the Raman scattering peaks of different pigments used in the same color paint are obviously different, but the pigment information can not be obtained by the infrared spectrum. Under the excitation wavelength of near-infrared (785 nm), pigments such as titanium dioxide, lead chromate, silica, ferric oxide, water-based iron oxide and Prussian blue can be detected.
Fiber inspection:
Raman spectroscopy is also a common method for fiber inspection, which can not only determine the types of fibers but also be used for the detection of fiber dyes. Miller et al. used Raman spectroscopy to test the single fiber fixed on the glass sheet, which can further classify other synthetic undyed fibers except for acrylic fiber and saran fiber. Massonnet et al. used different wavelengths of laser (wavelength from 458nm to 1064nm) to test Raman spectra of three dyed fibers (two kinds of red acrylic fiber and one kind of red wool) to study the influence of excitation wavelength on the results of Raman spectrum test. The results showed that the spectrum quality of the red laser (633nm and 685nm) was the worst, The results show that the laser has the best excitation wavelength of 538nm, 534nm and 534nm, and the best wavelength is 538nm.
Raman spectroscopy technology is mainly used in the field of forensic science for the detection of fiber dyes. The reason why this technology can be successfully used in dye testing is that the dye molecules have large Raman scattering cross-sections. Different molecular structures of dyes have different Raman spectra, so it is easy to distinguish fibers with similar colors and different dyes by comparing Raman spectra. For the problem of weak Raman spectrum signal or fluorescence background, it can be solved by data post-processing, changing laser wavelength or surface enhancement technology.
Inspection of poisons and narrow:
The identification of poisons and drugs by Raman spectroscopy can provide direction and clues for investigation and detection, and provide evidence for conviction and sentencing. Bass et al. analyzed four diazepam drugs by Raman spectroscopy, and the Raman spectra of different drugs were obviously different. Pestaner et al. studied the Raman spectrum of paracetamol by Raman microprobe spectrometer, and the minimum detection particle size was 5 μ m ~ 8 μ M. It was found that the characteristic Raman scattering peaks were at 1649cm-1, 1620cm-1 ~ 1612cm-1, 1562cm-1, 1325cm-1 and 799cm-1.
Other physical evidence:
In addition to the above research, Raman spectroscopy can also be used to test the physical evidence of plastics, rubber, bones, body fluids, etc. Dou Yanli et al. used Fourier transform Raman spectroscopy and attenuated total reflection infrared spectroscopy to identify and classify plastics with different fillers and additives. Both methods can directly distinguish samples. Chen Hesheng et al. analyzed several kinds of plastics such as polyethylene, polypropylene, polystyrene, polyvinyl chloride and polyamide by Fourier transform Raman spectroscopy. Different kinds of plastics have different Raman spectra, which proves that the method has the characteristics of fast, accurate, simple operation, good repeatability, no need to separate samples, and can directly analyze samples.
In the field of forensic science, material evidence inspection requires nondestructive testing materials as much as possible. Compared with other analytical techniques, Raman spectroscopy has the greatest advantage in its non-destructive and almost no sample preparation, which is suitable for rapid and non-destructive analysis of unknown solids and liquids. Therefore, this technology is more and more widely used in material evidence identification.