Confocal Raman Microscopy
author: Otis
2022-11-15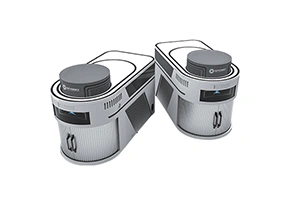 Confocal Raman Microscopy
What is Confocal Raman Microscopy?
Confocal Raman
microscope
is an effective spectral analysis method used to analyze the composition and structure of materials. The analysis of scattered light when the frequency of scattered light changes, that is, Raman spectroscopy analysis, can detect the composition, structure and relative content of molecules. Due to weak Raman scattering (Stokes and anti-Stokes shifts), Raman utilizes a laser as a light source, which is about a million times weaker than typical absorption spectra. A beam splitter splits the light, and the beam path is focused onto the sample by an objective lens. The beam can be split between a camera and a spectrometer for observation or measurement, respectively, and after removing Rayleigh scattering through a filter, the Stokes (and anti-Stokes) wavelengths are diffracted by the grating to the detector
(
CCD or InGaAs )
etc.)
on.
What are the advantages of confocal Raman microscopy?
First, confocal
Raman microscopy can be used for chemical or molecular analysis of unknown compounds on a small scale, down to less than a micron. Second, combined with a moving stage, a Raman microscope can map sample regions, which is useful for samples with patterns or two distinct regions. Third, Raman enables depth profiling, allowing users to see the layers of a sample without sample preparation. Raman microscopy is a useful tool for applications such as identifying and mapping multilayered samples, minerals, particle identification and chemical distribution
.
Factors affecting the spectral resolution of confocal Raman microscopy?
The spectral resolution of a confocal Raman microscope is determined by the focal length of the spectrometer, the number of lines on the grating, and the resolution of the elements in the
detector
. The focal length is the distance between the focusing mirror and the detector, the longer the focal length, the higher the resolution due to the wider separation of light. A grating is an optical element consisting of periodic grooves blazed at an angle to match the wavelength of the excitation laser light. Resolution increases with line count, expressed as lines or grooves per millimeter of surface and blaze wavelength. The number of elements in the detector also determines the resolution, as the number of elements increases, resolution increases but sensitivity decreases.
Solution
As the leader of Raman spectroscopy technology in China, Optosky spent a lot of time and energy developing the confocal Raman microscope ATR8800, which is a representative of the Raman industry. ATR8800 confocal Raman microscope won the "Antop Technology Breakthrough Award", occupying a place among the world's high-end spectrometers. Optosky constantly innovates itself, invests in research and development, improves its core competitiveness, and contributes Chinese solutions to the world's confocal Raman microscopes.
ATR8800 confocal Raman microscope, with its excellent performance and perfect parameters in all aspects, has been affirmed by many users. ATR8800 can be configured with 4 excitation wavelengths at the same time (266, 325, 532, 638, 785, 1064nm, other wavelengths can be customized), and also has ultra-high sensitivity, can quickly scan imaging, can achieve automatic focus, automatic scanning imaging, do to fully automated processing. It has ultra-high resolution, the best can reach 0.35cm
-1
, and different resolutions are available.
The following picture is the resolution tested by ATR8800-FL510 according to the national standard "General Specification for Raman Spectrometer", and the results show that the resolution The rate reached 0.847cm
-1
.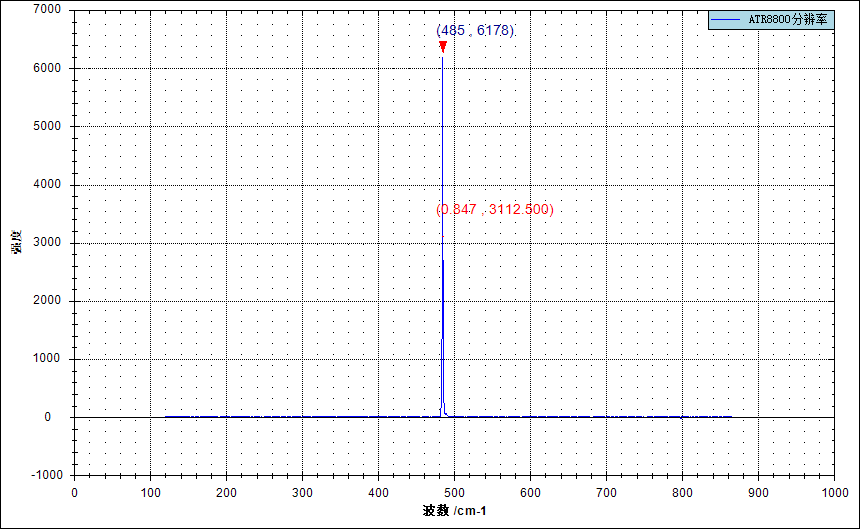 Fig. 1  ATR8800-FL510 resolution spectrum
The rotating grating has 3 built-in tower gratings, which can be adjusted at any time, while achieving high resolution and wide wave number range, as shown in the figure below.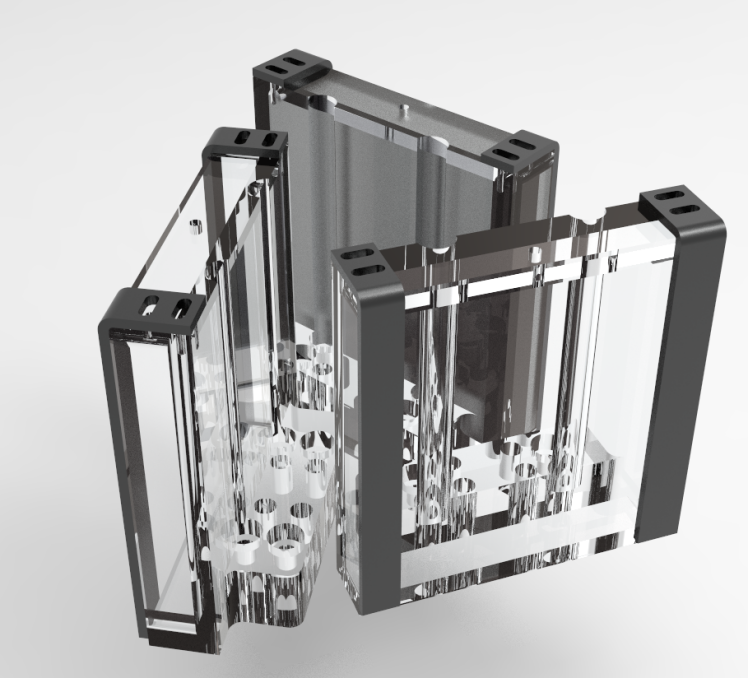 Staggered back-to-back registration
Highest Diffraction Efficiency
Fastest seating speed
Each grating is specially certified
Precision Registration
Each grating has an independent three-dimensional adjustment device
Each grating is adjusted with clock-like precision
Guarantee the verticality of each grating reaches 99.9%
installation structure
Fully enclosed assembly structure
Combination of
m
echanical and
high-strength optical glue
Turning mechanism
Precision optical encoder controls the absolute pointing angle of the grating
The minimum rotation angle of the grating: 0.0016°
Technical advantages of ATR8800 Full free space optical path, higher sensitivity; 7 excitation wavelengths optional (from UV to IR); ultra-fast autofocus; automatic spectrum stitching (achieve high resolution and wide range simultaneously); real-time wave number Calibration technique; sealed compartment door, no need to turn off lights when doing experiments. General confocal Raman microscopes need to be operated in a dark environment when doing experiments, but the ATR8800 uses a closed compartment door, so the laboratory can do Raman experiments without turning off the lights, which is more conducive to making experimental records.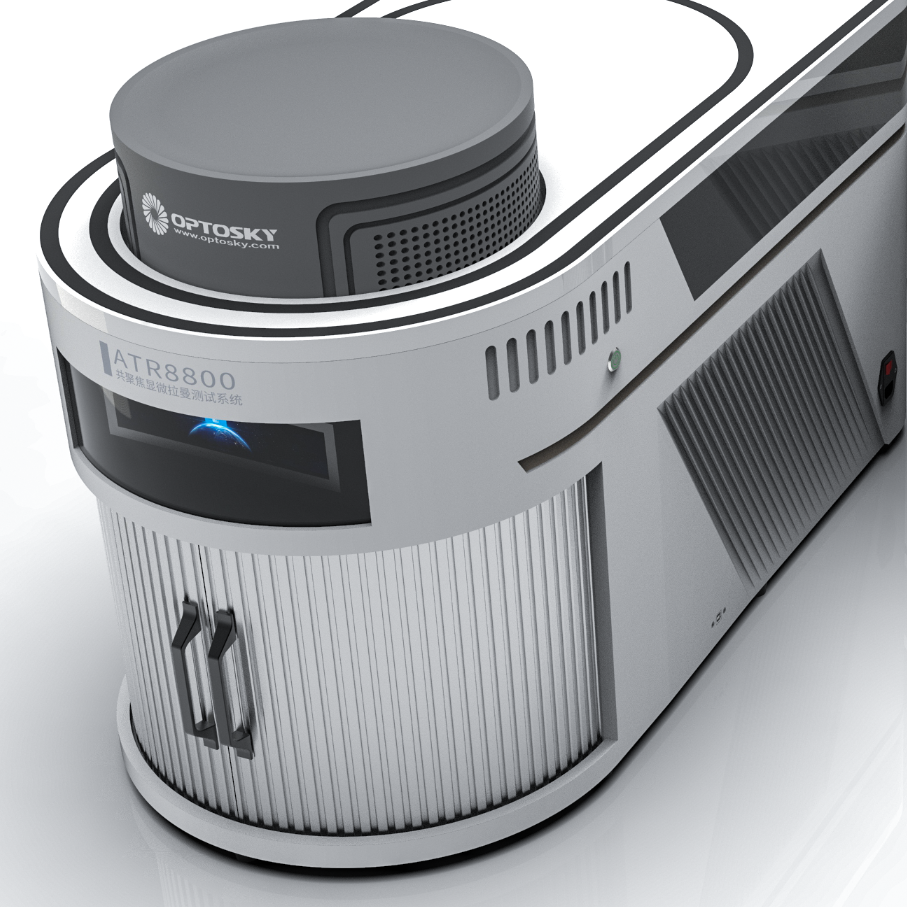 Fig. 3 ATR8800 warehouse door
The interior of ATR8800 is an
all-electric three-dimensional platform (autofocus, automatic scanning imaging)
,
all-electric scanning table (X, Y axis), and electric Z axis (autofocus), which are fully automated, which greatly saves operation time and relieves experimental personnel. work difficulty.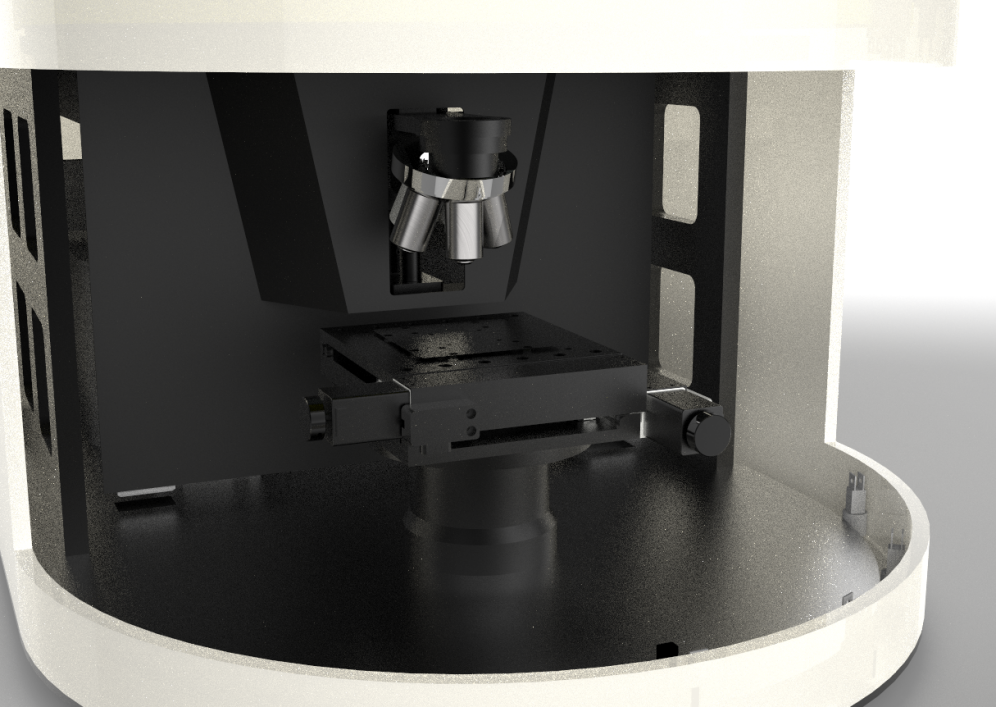 Fig. 4 ATR8800 3D Platform
The following is the spectrum display of ATR8800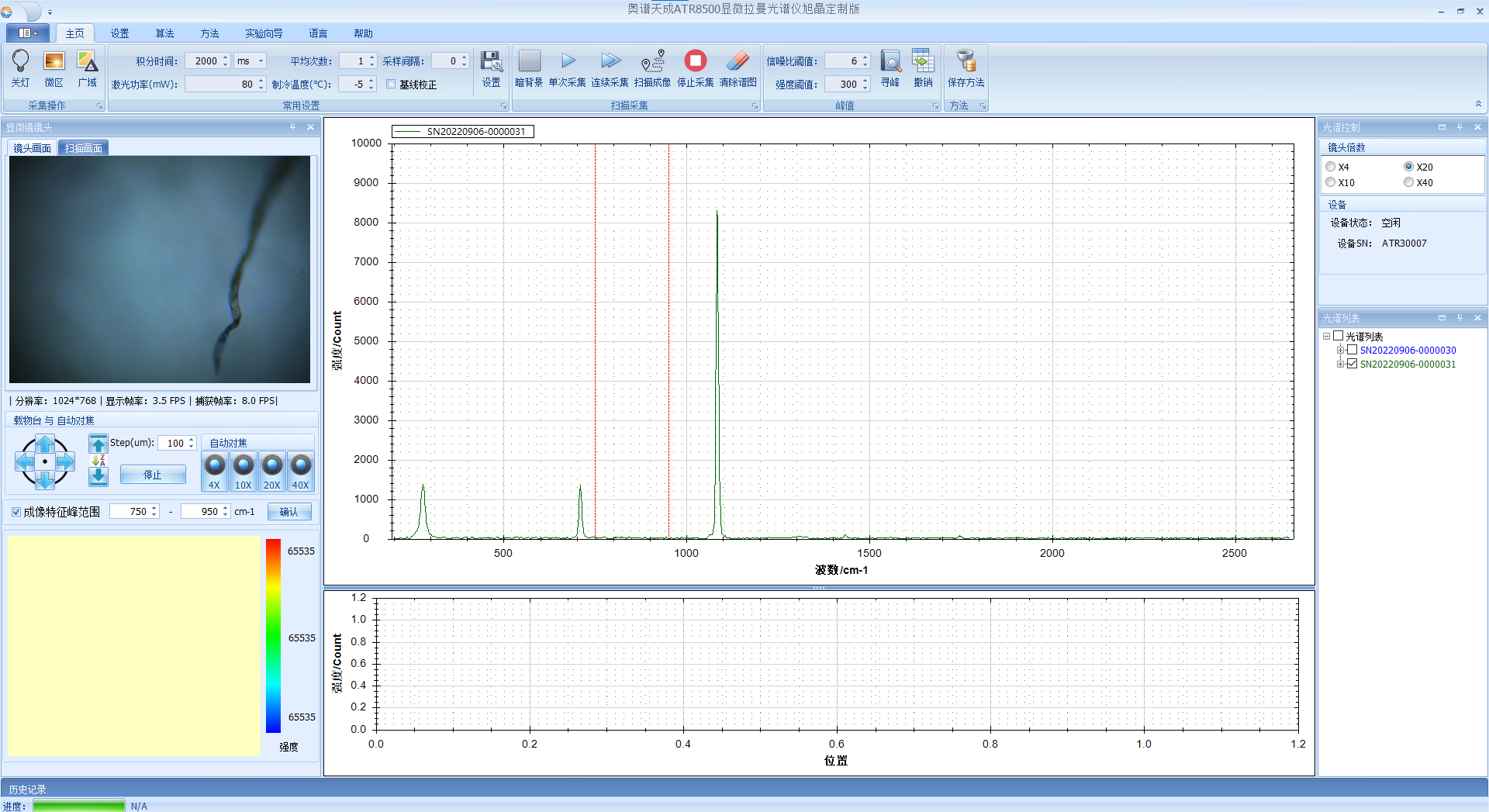 Fig. 5
Spectrum of a certain crystal tested by ATR8800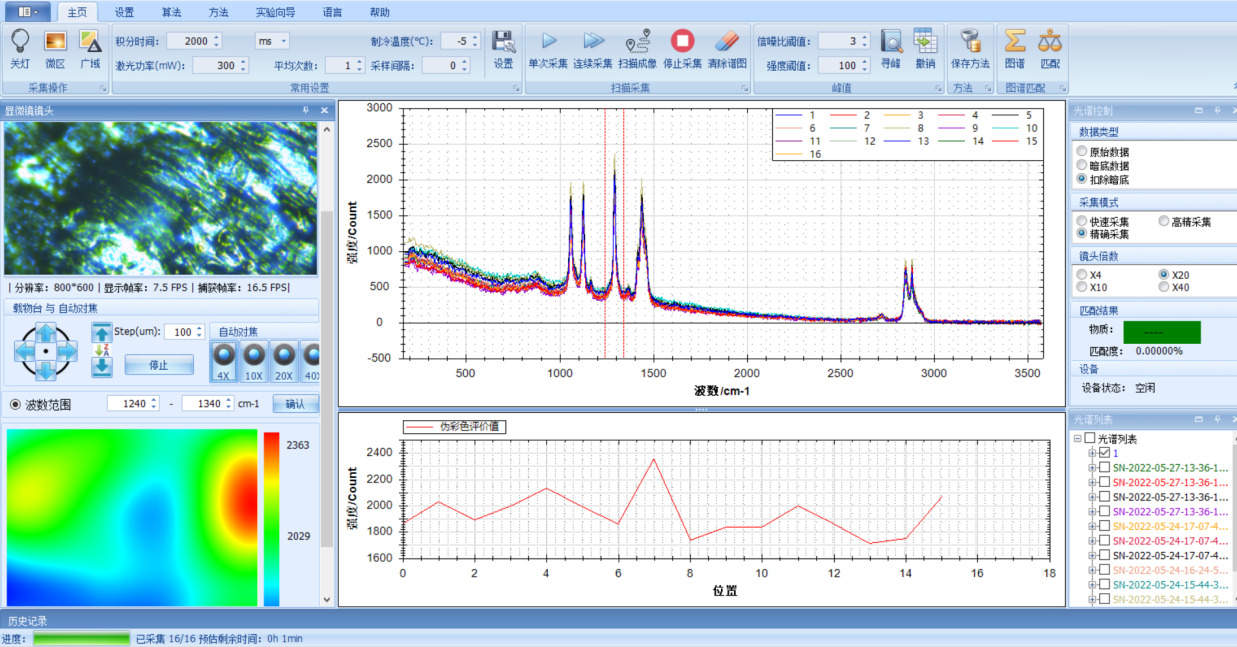 Fig. 6 Spectrum of ATR8800 testing monocrystalline silicon (second-order peak, non-optimal state)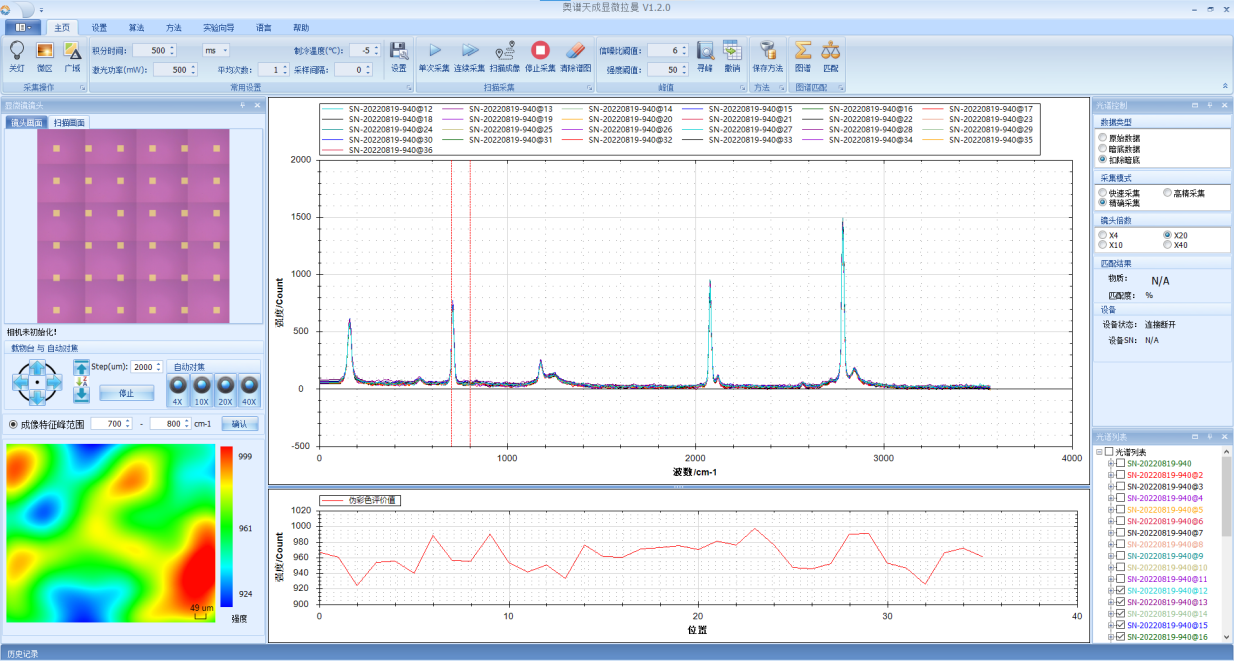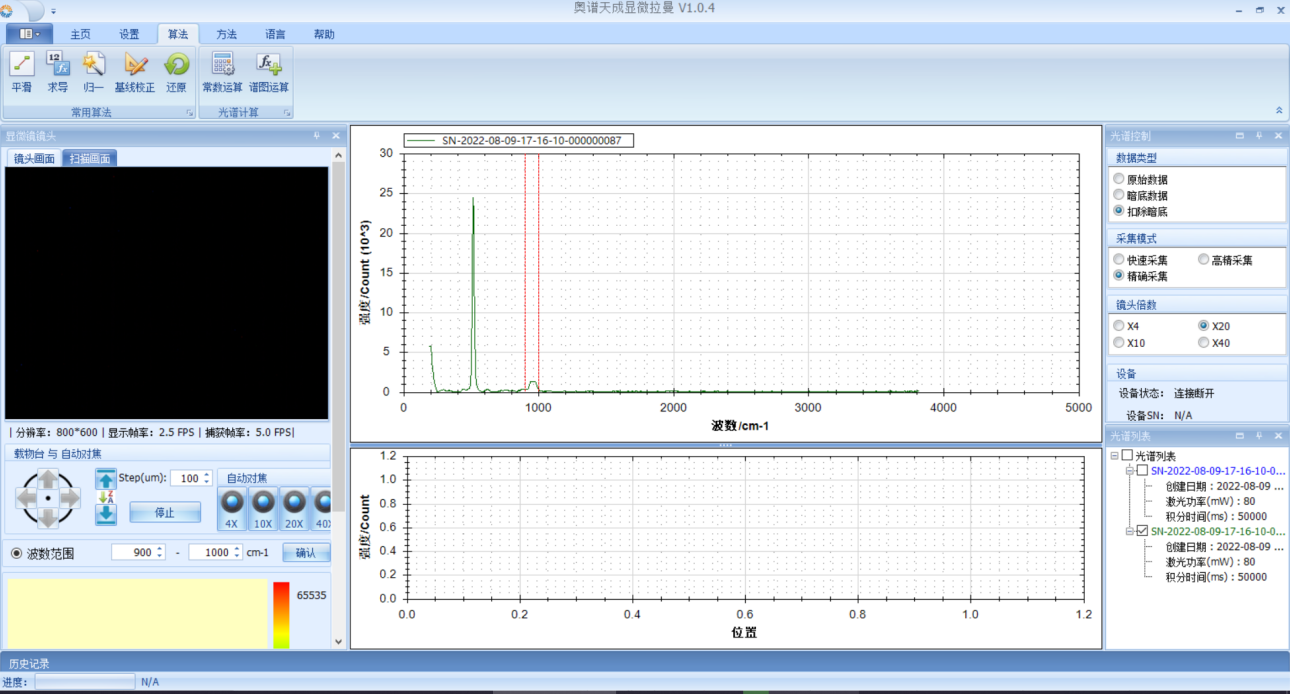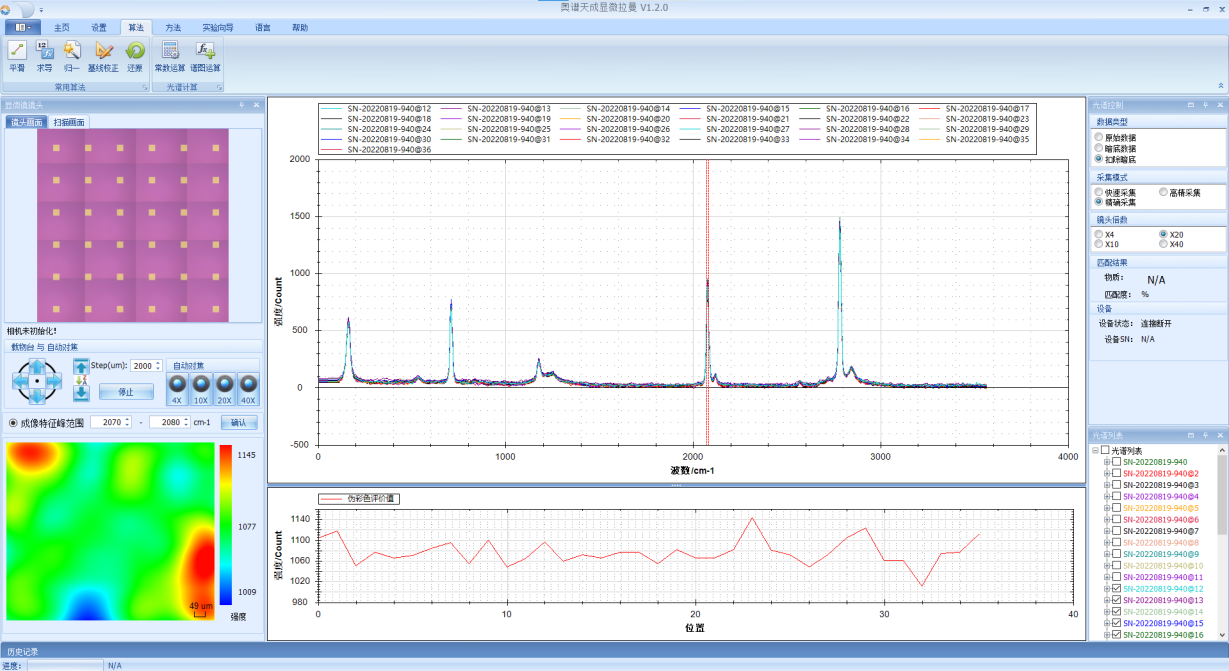 Fig. 7 software operation interface
Confocal Raman microscopy is widely used in biomedicine (early cancer detection, stone composition analysis, etc.), pharmaceutical engineering (drug scanning and analysis, crystallization process monitoring, etc.), semiconductor inspection (defect detection, doping detection), public Safety (rapid detection of narcotics, explosives and flammables), new materials, new energy (lithium battery cathode material detection), food safety (gutter oil detection, pesticide residues, etc.), gem identification, cultural relic identification. Optosky's ATR8800 confocal Raman microscope is capable of detection in all the above fields, and it is an absolutely reliable scientific research-grade Raman instrument.