Meet Optosky East Asia Ocean Expo 2020
2020-09-21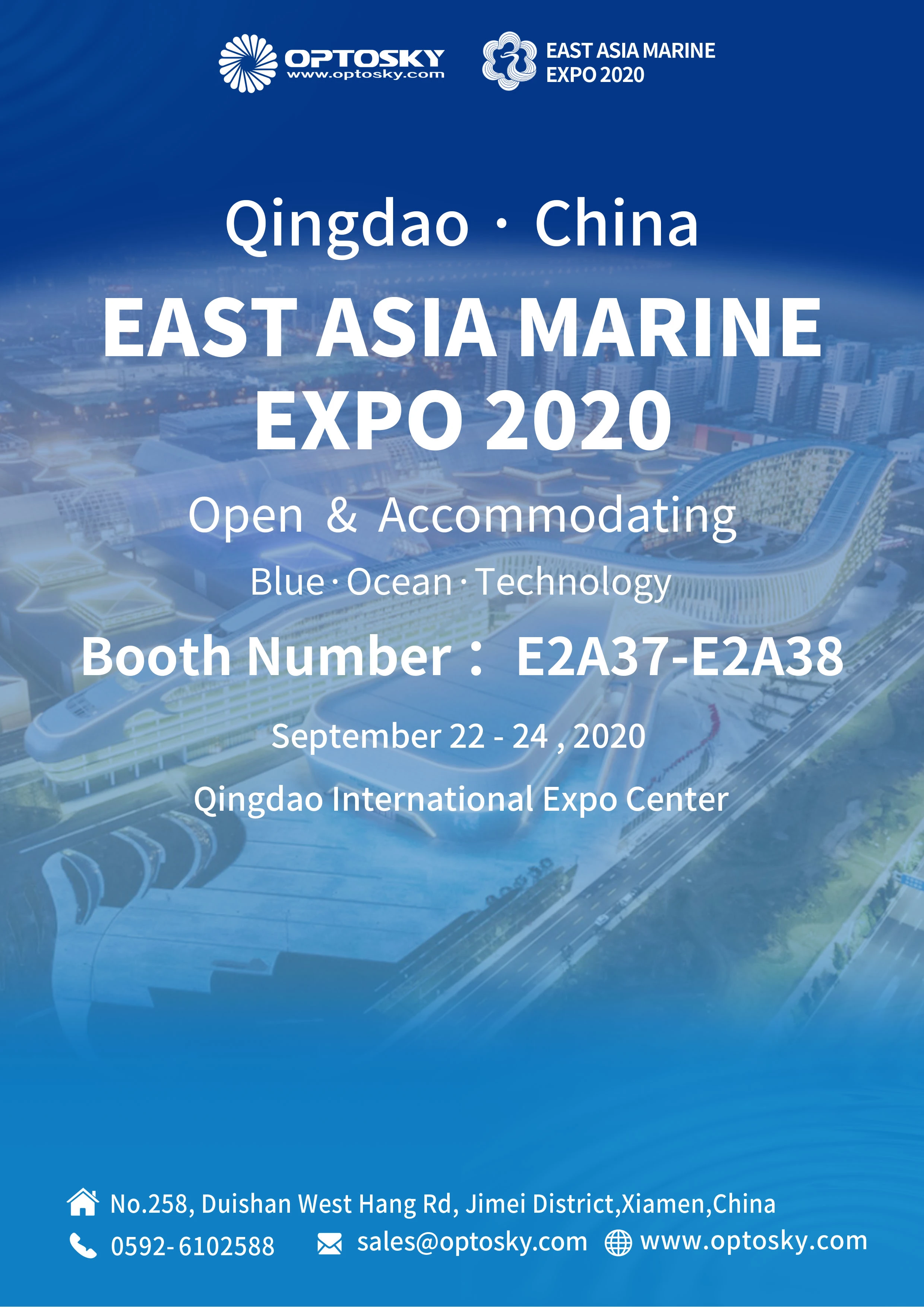 From September 22 to 24, the East Asia Ocean Expo 2020, with the theme of "Open and Integrated, Smart for the future -- Blue ocean and Science and Technology", will be grandly opened in Qingdao International Expo Center. At that time, Optoeletronics tiancheng will be booth No.E2A37, E2A38 waiting for you to visit and negotiate.
With a total exhibition area of 60,000 square meters, six exhibition areas were set up, including international cooperation and strategic industries, Marine equipment and Marine scoemce amd technology, new infrastructure and new industries, international cousumer goods, supporting industrial goods and fishery and aquatic products. More than 770 euterprises (organizations) from nore than 70 countries and participated in the exhibition, with nearly 50,000 kinds of exhibits. Among them, there are more than 150 world top 500 enterprises and industry leaders.
The exhibition focuses on the exhibition of Marine equipment, oil and gas equipment, Marine technology and finace, shipping and port shipping, new infrastructure and new industries, Marine fisheries and other fields of advanced equipment and technology.
Nearly 30 of the world's top 500 companies, including petrochina, Rosneft, Hestell Amazon, ABB, Mitsubishi, Tencent, Huawei, China Aerospace, Bosch and Schneider, will be present at the exhibition to jointly build a platform for maritime economic exchanges and cooperation. Committed to the international leading spectrometer technology solutions, photoelectric module provider - Optoelectronic Spectrum tiancheng optoelectronic will bring the latest, the most complete spectrum series products, at booth No. E2A37, E2A38 waiting for your arrival~