How to test narcotics for rapid detection?
2020-09-01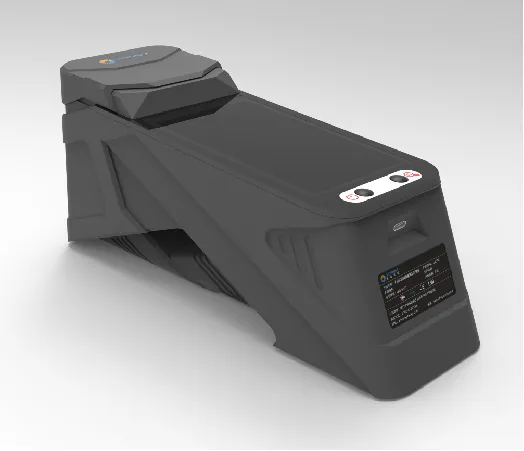 Police in Nanning, Guangxi, have seized a new type of drug, "milk tea", after a final urine test revealed that the so-called "milk tea" is actually benzodiazepine drugs. Due to the wide variety of drugs, lawbreakers will take advantage of the limitation of front-line inspection equipment to evade inspection. Nanning Public Security Bureau in Guangxi province, the site of the initial urine test can only detect five, is likely to allow lawbreakers to take advantage of the loophole. The variety of drugs is constantly derived, it does bring a lot of challenges to the spot inspection.
On-site inspection often requires rapid detection of a large number of suspicious personnel in a short period of time. If the detection equipment is not good enough, it will bring a lot of difficulties to the front-line drug enforcement personnel, but also may let the criminals go unpunished. The upgrading and iteration of drug detection instruments have always been ongoing. After continuous optimization, our urine trace drug detector, the GA510, was launched.
14 drugs can be tested at one time:
Can do a variety of drug testing, improve the efficiency of on-the-spot testing;
Currently, up to 26 poisons can be detected:
Can test the drug variety is complete, avoids the detection omission;
Can detect 30 minutes to 7 days of drug history:
Common drug tests are: saliva test, blood test, hair test, urine test, etc.
Each test has its limitations: Saliva testing is easily affected by other factors; The blood test should be conducted by a special institution, mainly due to the influence of the blood sample preservation problem, and the on-the-spot test will be limited; Hair detection is mainly used for drug history 7 days before the best detection; The urine test is the best choice for the detection within 7 days of the history of drug abuse.
Efficient ID card reading system
On-site inspection sites are often crowded, and an effective identification and reading system can avoid tedious mechanical input and improve the input efficiency of on-site inspection personnel information more quickly and accurately. At the same time, the records can be better kept for the inspection situation.


Features:
Easy to operate with one hand, 5 minutes to complete the detection.
Accurate and fast detection method must be the most needed for on-the-spot drug detection. Only by improving the detection efficiency can the anti-drug efficiency be really improved.
As for the detection of drug addiction history of more than 7 days, our GA500 (hair drug detector) can be applied. Specific and detailed application introduction can be consulted by our relevant personnel.