How to use Raman spectroscopy for water quality monitoring?
How to use Raman spectroscopy for water quality monitoring?
2020-09-16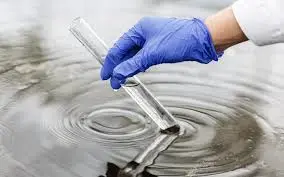 In the field of water quality analysis, after years of research and application, has accumulated a series of mature water quality analysis method, the common enrichment method, capacity analysis, electrochemical analysis, spectrophotometry, emission spectrum analysis, fluorescence spectrometry, atomic absorption spectrum, infrared spectrum method, chromatography, etc.
Raman spectroscopy is being used gradually as a characteristic advantage without damaging material properties and pretreatment. From 1923, when A. Smekal predicted theoretically, to 1928, when C. V. Raman, an Indian physicist, discovered the Raman effect experimentally, Raman scattering spectrum has been used as A powerful tool to study the structure of matter for eighty years.
The basic principle of Raman spectroscopy can be summarized as follows: when a monochromatic light with a frequency of VP is emitted into a substance, the molecules in the substance will scatter the emitted light, and the frequency of the scattered light is VP 1 AV. The wavelength shift W is related to the chemical structure of the substance molecules.
Each substance has corresponding characteristic Raman spectrum, and its intensity is related to the substance concentration, according to which the detection of the substance can be realized.
1) Inorganic substances: cyanide, ferricyanide, fluoride, chloride, chlorate, hypochlorite and perchlorate, nitrate and nitrite, asbestos, sulfate, etc.
2) Organic compounds: benzene, phenols, aldehydes, carbon tetrachloride, polycyclic aromatic hydrocarbons, glucose, quinoline, pyridine, methyl orange derivatives, nitrogen-containing aromatic compounds, edible oils, insecticides, organic dyes, synthetic detergents, gasoline and its derivatives, biological macromolecules, etc.
These include substances that have or may have health effects as indicated in most WORLD Health Organization drinking water indicators. Therefore, if there is a suitable method to realize simultaneous detection of various components in water samples, it is of great significance. Laser Raman spectroscopy is an ideal method with great potential to realize this kind of detection.