OPTOSKY Is Ready For Y-2020 Plan!
2020-01-14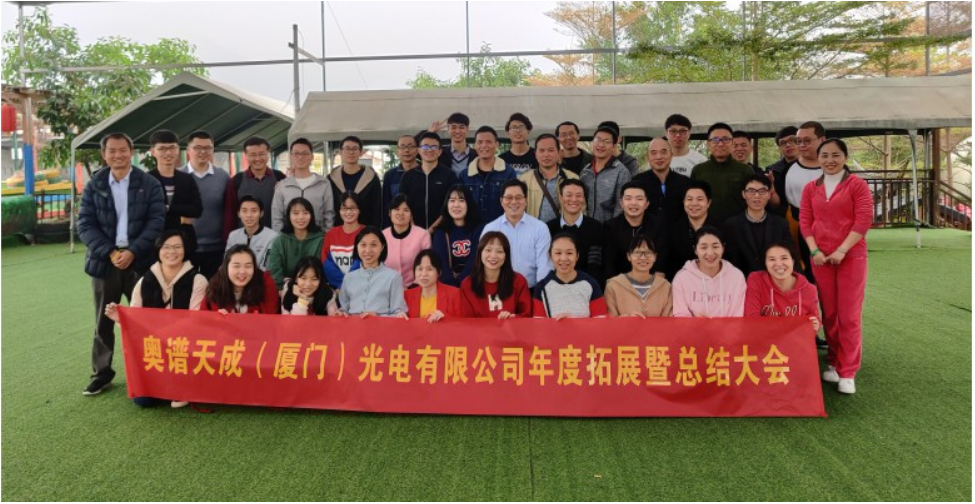 Optosky Photonics Inc welcome an annual event to review 2019 & expect 2020 at Yingkeng folklore culture park on Jan 11,2020. All manager teams report progresses and failures in 2019, plan a clear strategy for sales plan in 2020.
GM announces the spring wishes to everyone, then introduce the whole year of company running performance in 2019, confirm the good doing and summerize failure activities, but 2019 represents only past, 2020 challenge us to collaberate together to explore a future properous year. It's a satisfactory presentation call on every employess passionate to explore most potential in the work. Then every managers made reports in turns to GM and other employees.

The company emphazie every staffs development, and encourage outstanding employees and managers. In this meeting, there are total 9 persons awarded. Best Employee, The most progress, Best Salesman, Teamwork Collaberation, Self Challenge.
In order to enhance teamwork cohesive and collaberation, teamwork build up can testify how a team can improve collaberation efficiency.
In the dinner cycle peak welcome the most exciting lottery, almost most exployees can enjoy lucky present, but first prize winner receive a lucky present of 55-inch large TV set, and lucky best salesman receive such pleasure, and he is so excited and wish a properous sales in the coming 2020. It's a good sign to look forward to a prosperous year.