Portable Water Analyzer For Detecting Water Quality Phosphate
Portable Water Analyzer For Detecting Water Quality Phosphate
author: Joy
2022-01-06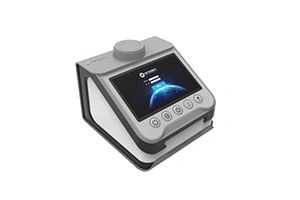 On October 27, 2017, the list of carcinogens published by the International Agency for Research on Cancer of the World Health Organization was preliminarily compiled and referenced. Phosphorus-32, phosphate forms are included in the list of a category of carcinogens.

Principle:
In an acidic medium, orthophosphate reacts with ammonium molybdate to generate phosphomolybdic heteropolyacid in the presence of antimony salt, which is immediately reduced by ascorbic acid to form a blue complex. The absorbance is measured at 700nm.

Test Result:
1. The measurement is simple and convenient, which can realize "dumb" operation.












2. Accurate measurement, correlation coefficient can reach 0.999 or more, high measurement accuracy.




Conclusion:
      ATE3000 is the latest high cost performance water quality multi-parameter analyzer launched by OPTOSKY.The whole machine is less than 1kg, smaller and lighter weight makes ATE3000 very convenient to use and carry, so that you can easily complete both in the laboratory, or in the field.ATE3000 easy to operate, Android operating system, as long as you know how to use a mobile phone, you will quickly get started operation;Chinese automatic identification software, and equipped with a detailed user manual for users to view.Short color rendering time, so that you can easily and quickly complete the detection task;Stable lamp source, so that you can accurately and reliably detect.