Raman Spectroscopy Analysis of Common Beverage Plastic Bottle Caps
author: cily
2023-01-07
As the plastic evidence of common beverage and food packaging, plastic packaging bottle caps are often found at the scene of various criminal cases due to their indispensability in daily life. By analyzing the plastic packaging bottle caps that appear on the scene or related to the scene, combined with principal component analysis and system clustering, the rapid classification of disposable plastic packaging bottle caps can be realized, providing new methods and ideas for public security organs to handle cases .
Common plastic packaging caps include polyethylene terephthalate (PET), high-density polyethylene (HDPE), polyethylene (PE), polypropylene (PP), polystyrene (PS), polycarbonate (PC). At present, the inspection methods for plastic evidence mainly include Fourier transform infrared spectroscopy, Raman spectroscopy, differential Raman spectroscopy, pyrolysis gas chromatography, thermal analysis, scanning electron microscopy/energy spectroscopy, X-ray fluorescence spectroscopy, etc.
Among them, Raman spectroscopy has the advantages of simple operation, short measurement time and high sensitivity in the analysis process. The author uses Raman spectroscopy to test plastic packaging bottle caps, which does not require special pretreatment of samples, nor does it require containers to contain samples, which can avoid some errors.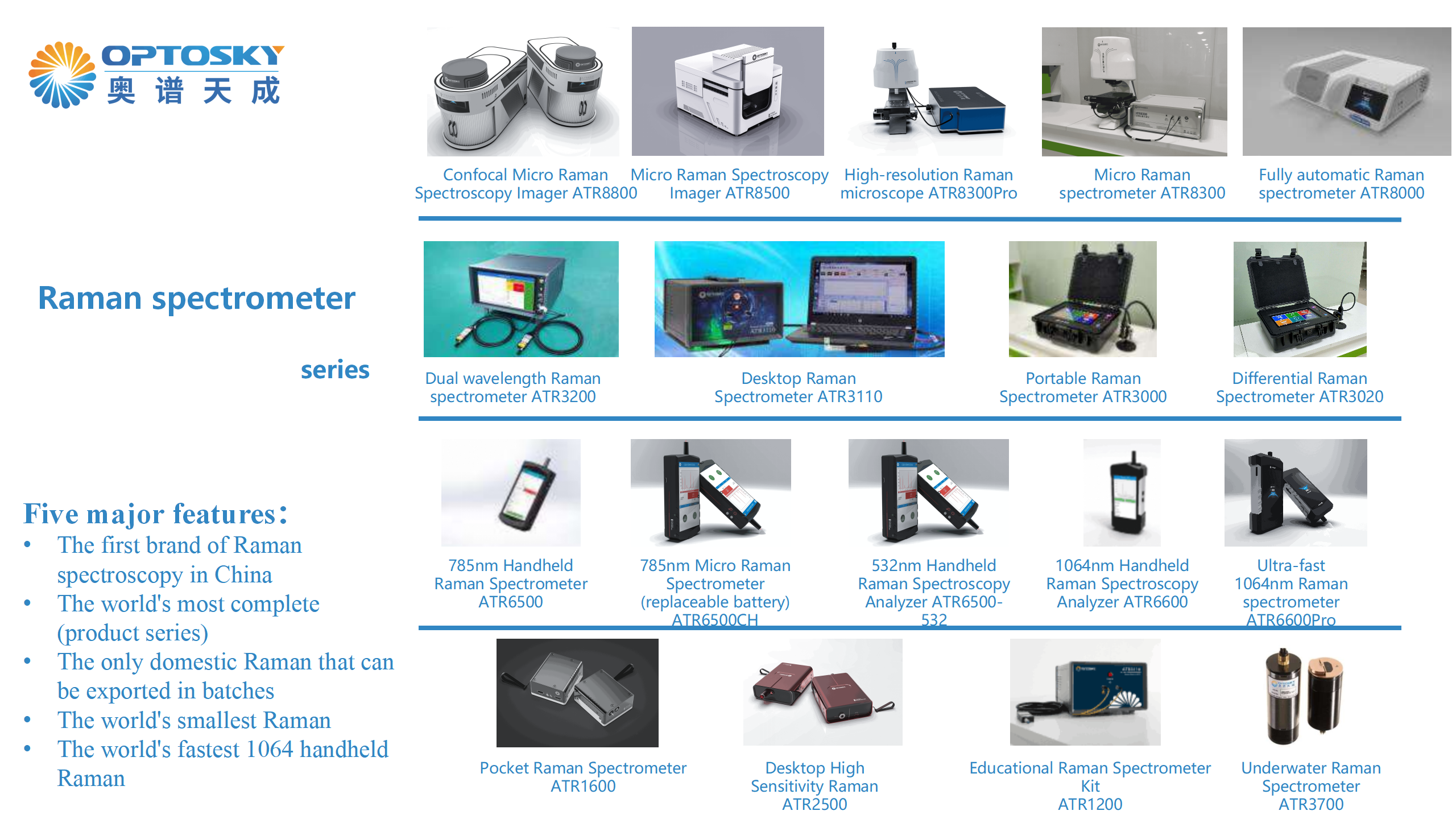 Using a portable Raman spectrometer, based on the rapid identification technology for plastic products based on Raman spectroscopy, non-destructive inspections of common disposable plastic packaging bottle caps (cup caps) were carried out, and principal component analysis was used to reduce the dimension of the spectral data. The extracted eigenvalues were clustered and analyzed, and a good distinction effect was obtained.
The method does not require pretreatment of the sample to be tested, and has no restriction on shape and size, and is a non-destructive and rapid identification method. At the same time, it has the advantages of simple operation, short measurement time, high sensitivity, low sample volume test, and high-throughput screening in the actual experimental analysis process. By observing and comparing the number of characteristic peaks, peak positions and peak shapes, samples can be classified to achieve the purpose of classification and differentiation.