What are the advantages of Raman spectroscopy to detect fentanyl?
What are the advantages of Raman spectroscopy to detect fentanyl?
2021-01-12
Fentanyl triggers a drug epidemic in the United States
   Associated Press, December 19th. According to data from the San Francisco Overdose Prevention and Education Project (DOPE), from January to early November this year, 621 people in San Francisco have died of overdose.  If it weren't for the nearly 3,000 use of naloxone (Narcan) to save dying drug users, the crisis caused by the powerful painkiller fentanyl could be even worse. 
DOPE project officials stated that because these figures are self-reported by drug users, there may be serious underreporting, making the data inaccurate.
  According to the city's physical examination office and the DOPE project, data in 2019 showed that 441 people died of drug overdose in the city, an increase of 70% over 2018; naloxone prevented 2,610 cases of potential drug overdose.
  The report pointed out that the crisis in San Francisco is intensifying because fentanyl, which may be 50 to 100 times stronger than morphine, has caused the city's drug supply to overflow. 
In addition, the new coronavirus pandemic has disrupted local housing and treatment and other urban services, and has caused many people who overdose to rely on the help and rescue of others.
Toxicological hazards of fentanyl
Fentanyl substances belong to the opioids in the new pharmacological classification of psychoactive substances. Such substances have potent analgesic and addictive effects, and are simple to prepare and easy to derive. 
In recent years, criminals have continuously synthesized various new fentanyl substances through underground processing plants, and evaded legal supervision through chemical modification. 
These fentanyl substances flowing into the drug market have caused various levels of abuse, posing a huge threat to people's health and social stability.
Nervous system toxicity

Cardiovascular system toxicity

Respiratory system toxicity

Other system toxicity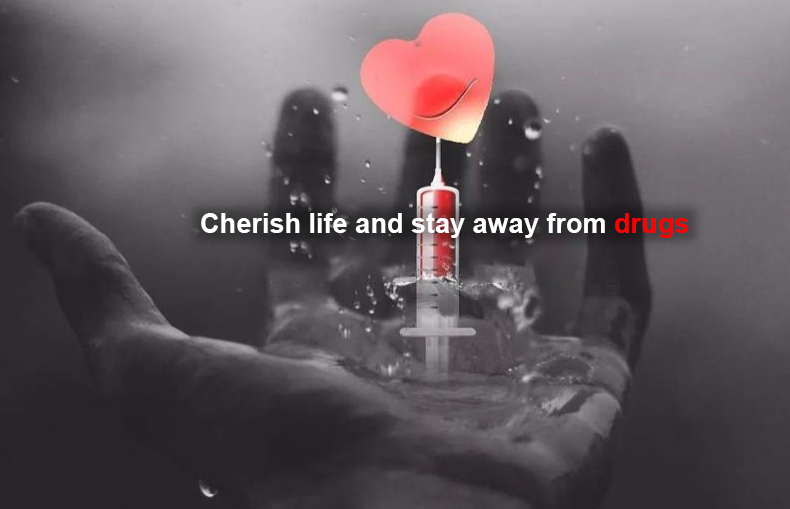 Detection of fentanyl substances
1.Chromatography
Commonly used chromatographic methods mainly include high performance liquid chromatography (HPLC), gas chromatography-mass spectrometry (GC-MS), ultra-high performance liquid chromatography-tandem quadrupole time-of-flight mass spectrometry (UPLC-Q-TOFMS), liquid chromatography Chromatography-high resolution mass spectrometry (LC-HRMS), liquid-secondary mass spectrometry (LC-MS/MS) and gas-secondary mass spectrometry (GC-MS/MS), etc.
2.Ion mobility spectroscopy
   Ion mobility spectroscopy can be used to detect the presence of fentanyl-related substances on-site, providing near real-time results without sample preparation. However, there are still some shortcomings, it is difficult to distinguish substances with similar ion mobility.
3.Immunoassay
   The immunological detection method uses the specific binding reaction between the antigen and the antibody to detect the preliminary content of the substance in the sample. It is mostly used for the preliminary screening of drugs in drug detection, and can also be used for rapid on-site detection, but its sensitivity is susceptible to various factors such as temperature. 
influences.
4. Spectroscopy (Near Infrared and Raman Spectroscopy)
   Infrared spectroscopy can be used for rapid qualitative analysis, can distinguish positional isomers, and can establish an infrared spectrum library with rapid screening capabilities, but can only detect high-content samples;
   Raman spectroscopy has the characteristics of non-destructive, rapid, small amount and no need to prepare samples. It can also be used for a large number of screenings. It is often used for on-site detection. When surface enhanced Raman spectroscopy is used to detect fentanyl in water, under optimized conditions the detection limit of tanyl can reach the order of 0.1 μg/mL or even lower.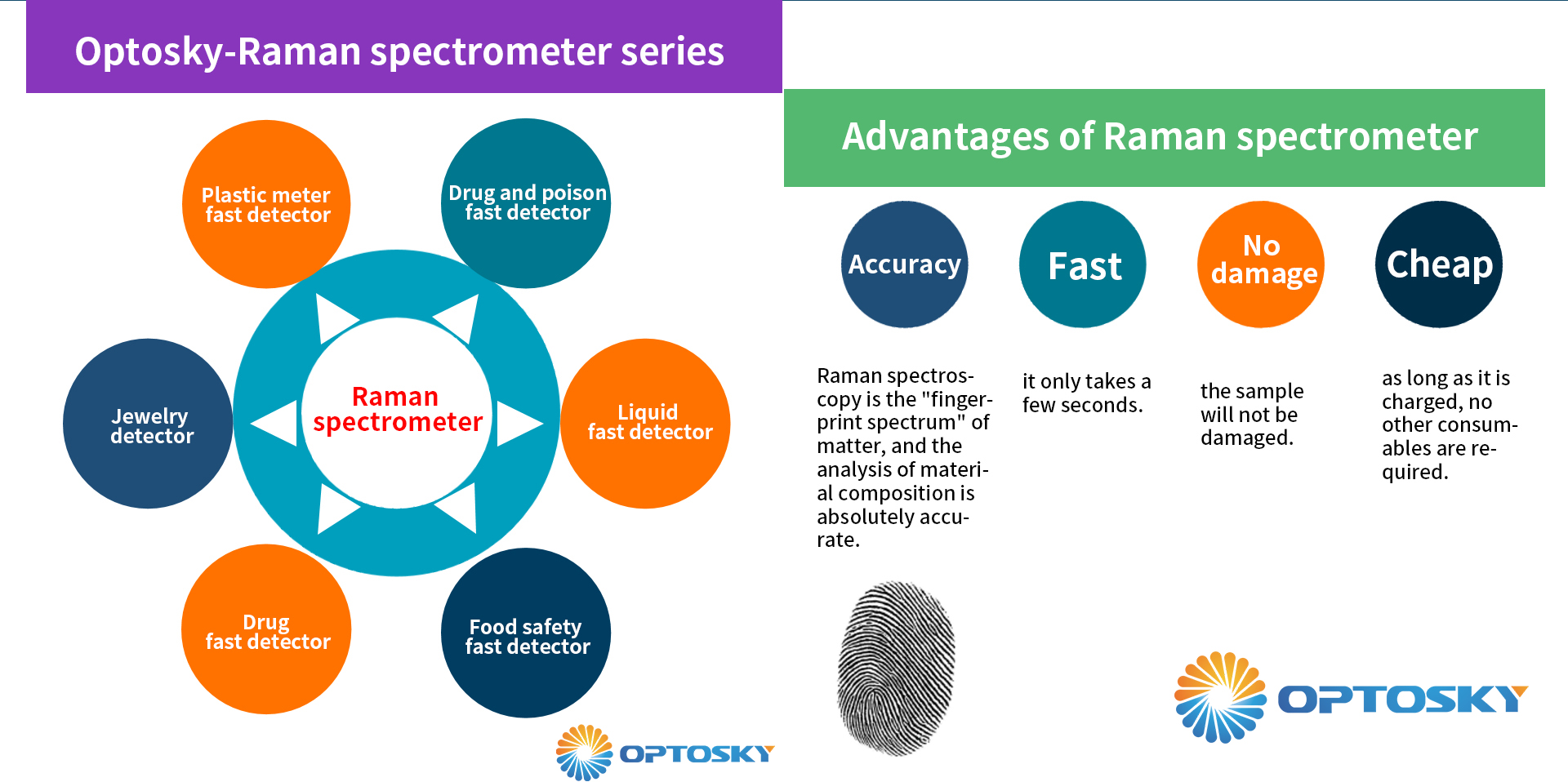 The advantages of  4G Super fast 1064nm handheld Raman Analyzer :
The speed of ultra-fast recognition is four times higher than that of the third generation.

1064nm stimulates light and reduces fluorescence interference;

Loss-free,rapid detection and identification, one-click operation;

Precision algorithm for detecting mixtures;

HD 5.5-inch capacitive touch screen with superior sense of control;

1,300 HD cameras;

Support barcode, QR code scanning;

Accurate GPS positioning;

Support 4G, GSM, GPRS, Bluetooth, WI-FI and other communication methods;

Support users to build their own genealogical library;

The test results can generate reports and export them

Endurance time of built-in lithium batteries: 4-6 hours

Super light weight (950 g) is easy to carry.

IP-67 dustproof and waterproof industry protection
   The above-mentioned detection methods are all for a single or several fentanyl substances. Raman spectroscopy has inherent advantages for on-site detection. Non-destructive, fast, and trace amounts are the unique advantages of Raman spectroscopy.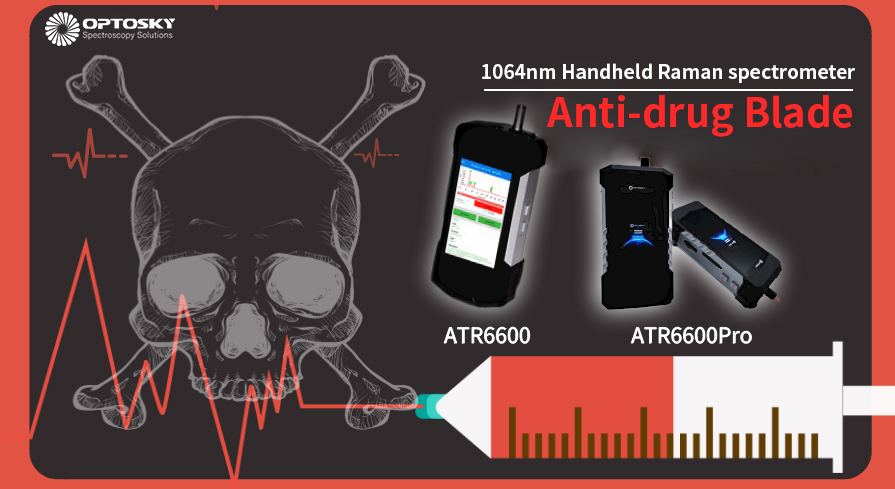 In view of the fact that my country has carried out a whole class of fentanyl substances, considering the many unknown new fentanyl substances that may appear in the future, timely research and development of in vitro efficient and sensitive on-site rapid detection and early warning technology and related equipment, especially Raman spectrometers have unique advantages in temporary inspections to help relevant departments further strengthen the identification and control of unknown fentanyl substances that have been discovered and may appear in the future.