Why can Raman microscopy efficiently detect plastic pollution?
Why can Raman microscopy efficiently detect plastic pollution?
2020-12-29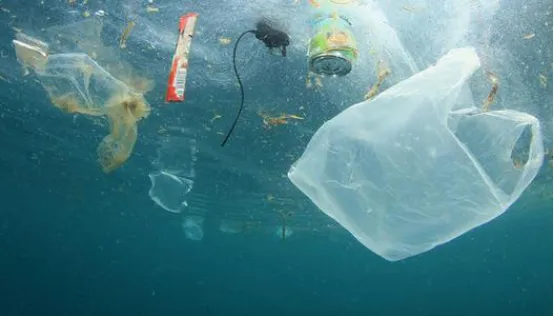 Why ban the use of plastic?
   Plastic is a great invention of mankind. It is inseparable from food packaging, building materials, and even many human necessities such as transportation and medical equipment. While bringing convenience to people, it also affects the natural environment. 
   In the natural environment, plastics are physically broken, chemically decomposed and biodegraded by ultraviolet radiation and mechanical abrasion, and gradually change from large size to small size plastic particles. When the particle size is less than 5mm, they are called microplastics.  European Union Gastroenterology Week released a new study, confirming for the first time that up to 9 different types of microplastics have been found in the human body.
   In the ocean, as many as 114 aquatic species have found microplastics in their bodies. Studies have shown that their encounters with plastics are often fatal. Microplastics can enter the animal's blood, lymphatic system, and even the liver, causing damage to the intestines and even the reproductive system.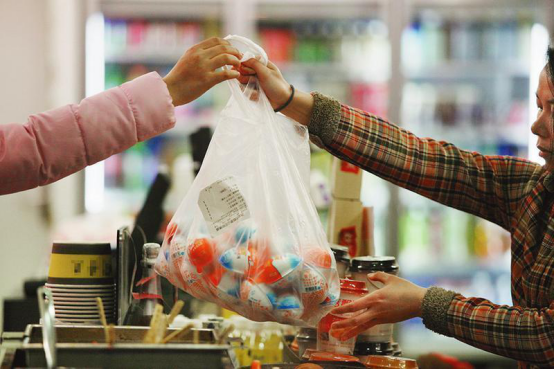 What are the disadvantages of the current detection methods of microplastics in the environment?
    Most of the detection methods of microplastics in the environment are after pretreatment, and suspected particles of microplastics are manually selected, and then chemical component identification is carried out by infrared spectroscopy, Raman spectroscopy, thermal analysis and other methods. Although the manual selection method is simple, due to the limitations of manual operation, only larger size particles can be selected, which is not accurate and inefficient.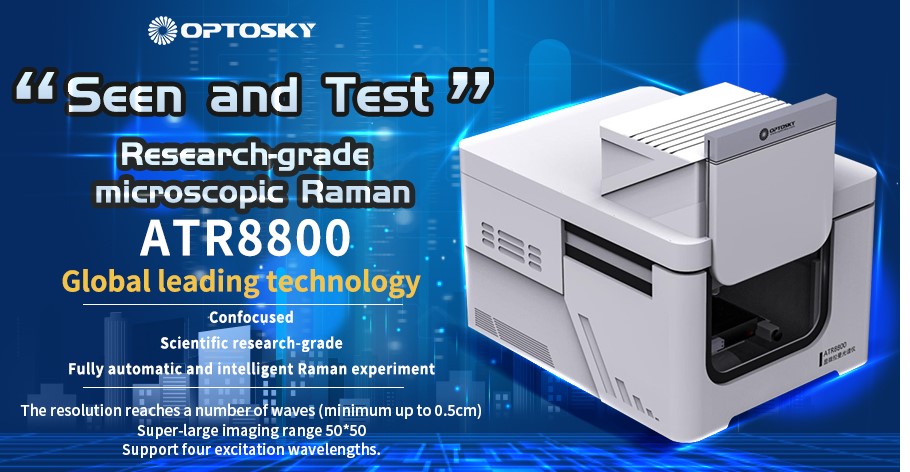 How does Optosky perform testing?
   Based on this problem, using the in-situ detection method, the filter membrane containing the pre-processed sample is directly placed under the instrument for chemical component identification. Optosky Raman spectrometer has higher spatial resolution and can accurately identify Microplastic particles of extremely small size. When using spectrum identification, the Raman microscope surface scan (ATR8800/8500mapping) mode can automatically collect signals point by point on the sample area, which greatly improves the detection efficiency and accuracy.
What are the advantages of Raman spectrometer in detecting microplastics applications?
Simple operation, reduce visual and operational errors;

Microplastic particles with small particle size can be identified;

The instrument automatically collects the signal at each point in the selected area, which improves the accuracy.
Features of Optosky  ATR8800:
Fully automatic Raman imaging experiment, automatic focus and automatic scanning.

Ultra-large imaging (50x50mm), automatic image splicing.

Support up to four excitation wavelengths Raman.

Long focal length high-resolution design.

Ultra-field imaging function (optional).

Ultra-high sensitivity, signal-to-noise ratio >6000:1.

The maximum time of points can reach 1.3 hours.

True focus ensures more accurate Raman images.

Ultra-high spatial resolution.

Unique software control switching optical path.

Locate quickly and quickly find the focus position.

High-quality objective lens, spot micron class.

5 million cameras with clear and accurate images

USB 2.0 connector to the computer.
Not only that, but ATR8800 has many applications:
Nanoparticles and new materials.

Research institute research.

Biological sciences.

Forensic expertise.

Materials science.

Medical immunoassay.

Agricultural and food identification.