Why will Optosky participate in the East Asia Marine Expo?
2020-09-17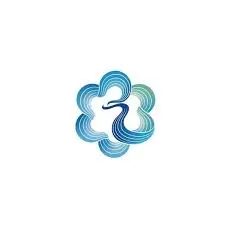 What is East Asia Marine Expo?
Qingdao ocean east Asia cooperation platform BBS by the department of natural resources of the People's Republic of China, shandong province people's government hosted, undertake the Qingdao people's government, on the west coast of Qingdao, new city management committee, is a major initiative to carry out the countries along the "area" landmark project, is geared to the needs of the association of south-east Asian nations (asean) and China, Japan and South Korea (10 + 3) two-way open cooperation innovation platform. Since the official launch of the platform in 2016, the Forum has been successfully held four times in a row and achieved a series of important achievements, which have aroused wide praise and positive response in East Asia and the international community.
Why does Optosky choose East Asia Marine Expo?
To deepen the building of an East Asia maritime Cooperation platform, the Qingdao Forum on the East Asia Maritime Cooperation Platform 2019 (EAMAC), under the theme of "Road to the Sea, Connectivity", will fully showcase new ideas, achievements and ideas for East Asia maritime development cooperation under the main theme of "ports, trade, shipping and finance".
The overall framework consists of seven sections: one main forum, five sub-forums and East Asia Ocean Expo. More than six hundred enterprises from around the world participated in the exhibition. The number of professional visitors reached 30,000, and the cumulative number of visitors exceeded 160,000.
As an important part of the forum, THE East Asia Ocean Expo will be held in Qingdao World Expo City on September 22, 2020. With the theme of "Exchanges, Mutual learning, openness and integration" and the theme of "ports, oil and gas equipment, intelligent manufacturing and shipping", the EAST Asia Ocean Expo will showcase the proud achievements of East Asia's maritime development cooperation in 2020.
Covering an area of 60,000 square meters, the exhibition area will be set up respectively: international cooperation and strategic industries exhibition area, Marine equipment and Marine technology exhibition area, intelligent manufacturing exhibition area, new infrastructure and new industries exhibition area.
Which advantages does Optosky have?
Optosky has 20-year experience in developing micro spectrometers from 150nm-11um. As a professional manufacturer introduced to receive any OEM/ODM projects. With the advantage of designing high performance spectrometer cost less. All of spectrometers use Hamamatsu CCD/CMOS, grating of Horiba, Newport, Chinese manufacturing capabilities benefit cost-effective solution as a result.