(Suzhou Institute of Biomedical Engineering Technology, Chinese Academy of Sciences)Escherichia coli sample and Staphylococcus aureus Raman spectrum detection report on silver substrate
OPTOSKY
BLOG
Blogs
Raman Blog
(Suzhou Institute of Biomedical Engineering Technology, Chinese Academy of Sciences)Escherichia coli sample and Staphylococcus aureus Raman spectrum detection report on silver substrate
(Suzhou Institute of Biomedical Engineering Technology, Chinese Academy of Sciences)Escherichia coli sample and Staphylococcus aureus Raman spectrum detection report on silver substrate
author: Yilia
2022-12-15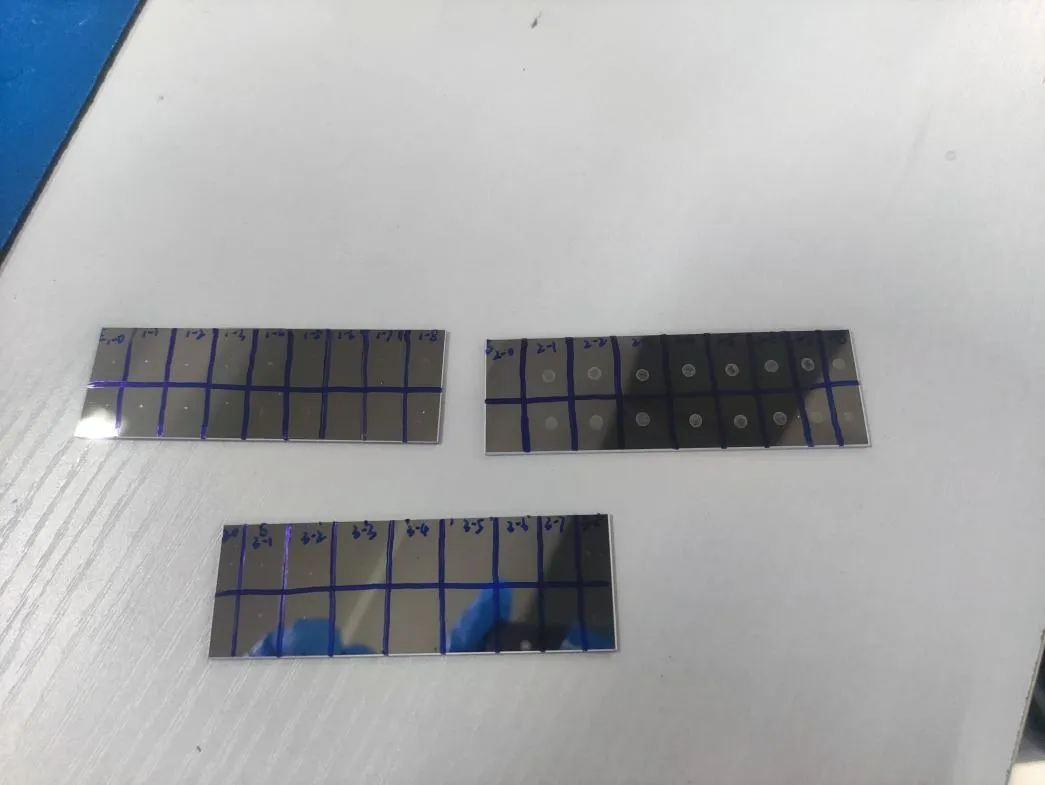 1.1 Test object, purpose, tool
Test instrument: ATR8300-785
Wavenumber range: 200-2600cm-1
Test samples: Escherichia coli and Staphylococcus aureus samples on silver substrate as shown in Figure 1
Test purpose: observe the Raman peak of the sample and make a complete record
1.2 Test method flow
ATR8300-785: After connecting the instrument to the computer, place the sample on the microscope stage, auto-focus to make the objective lens focus on the sample, and then adjust the laser power and integration time for testing.
1.3 Test result
After several adjustments of laser power and integration time, the best conditions were determined: laser power 200mw, integration time 5s, the specific collection results are shown in the figure
Upper row E1: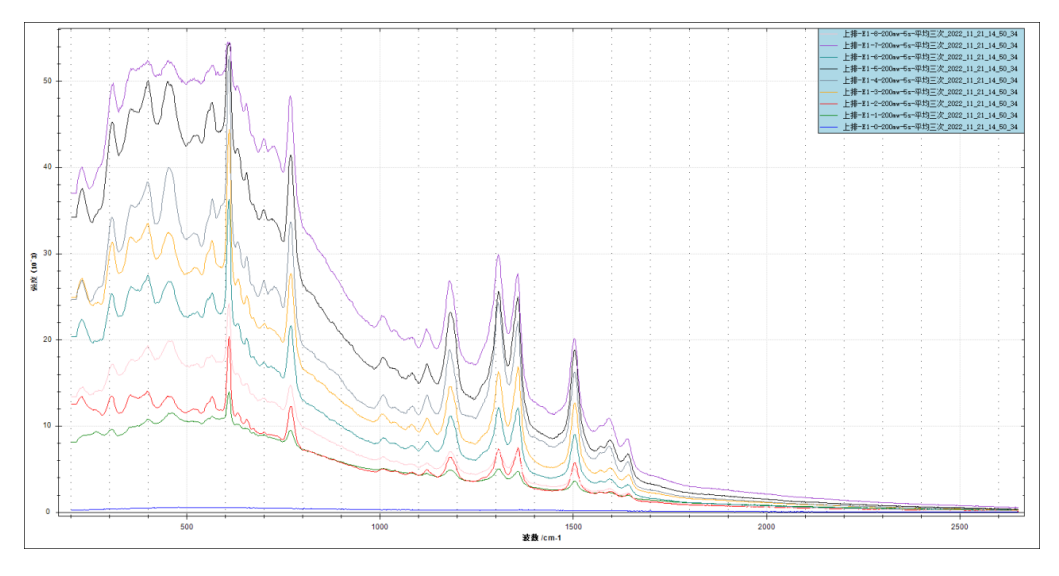 Lower row E1: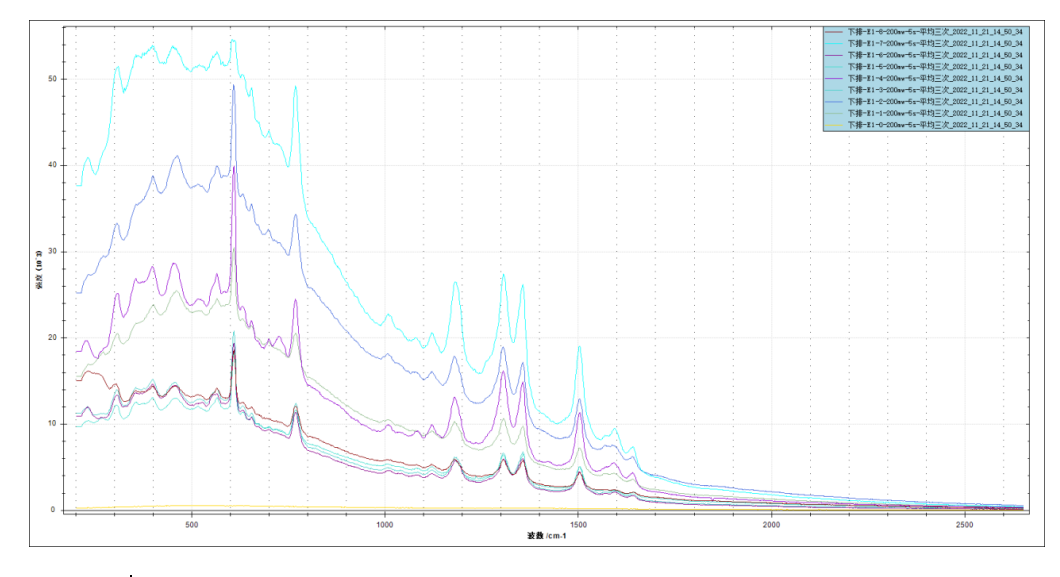 Comparison chart: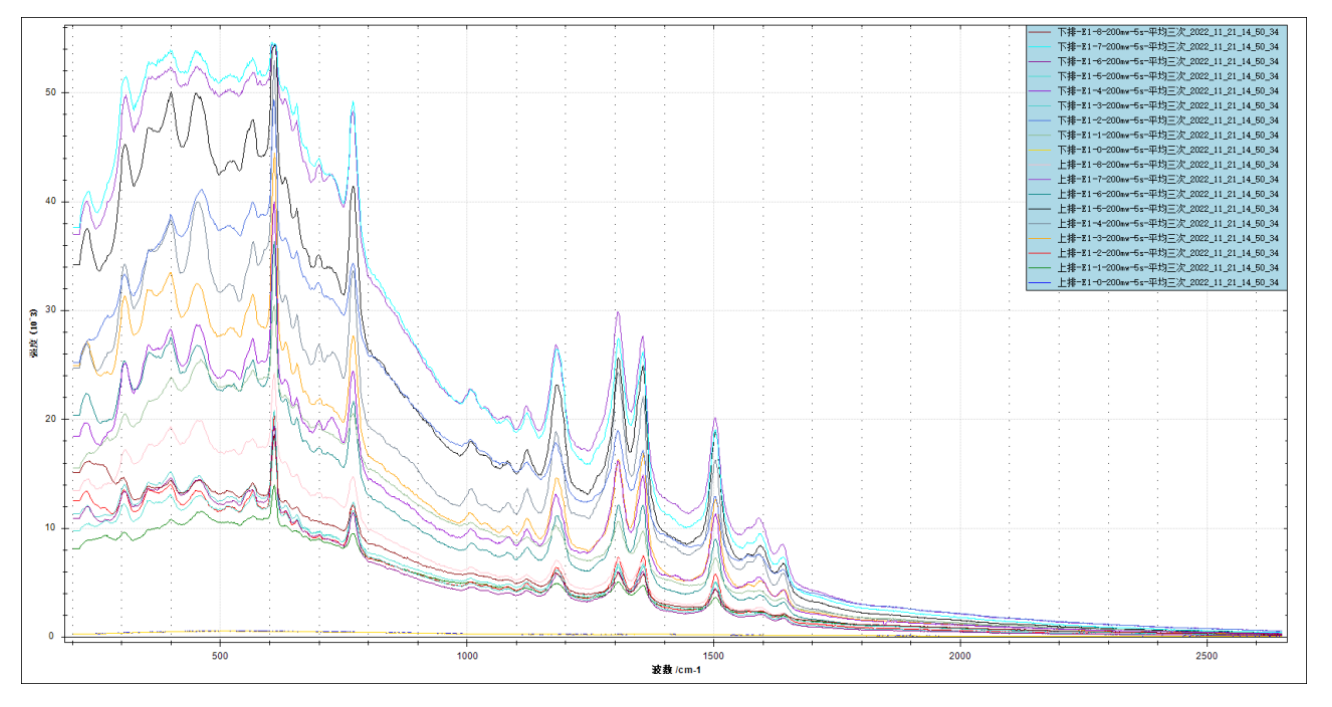 Upper row S2: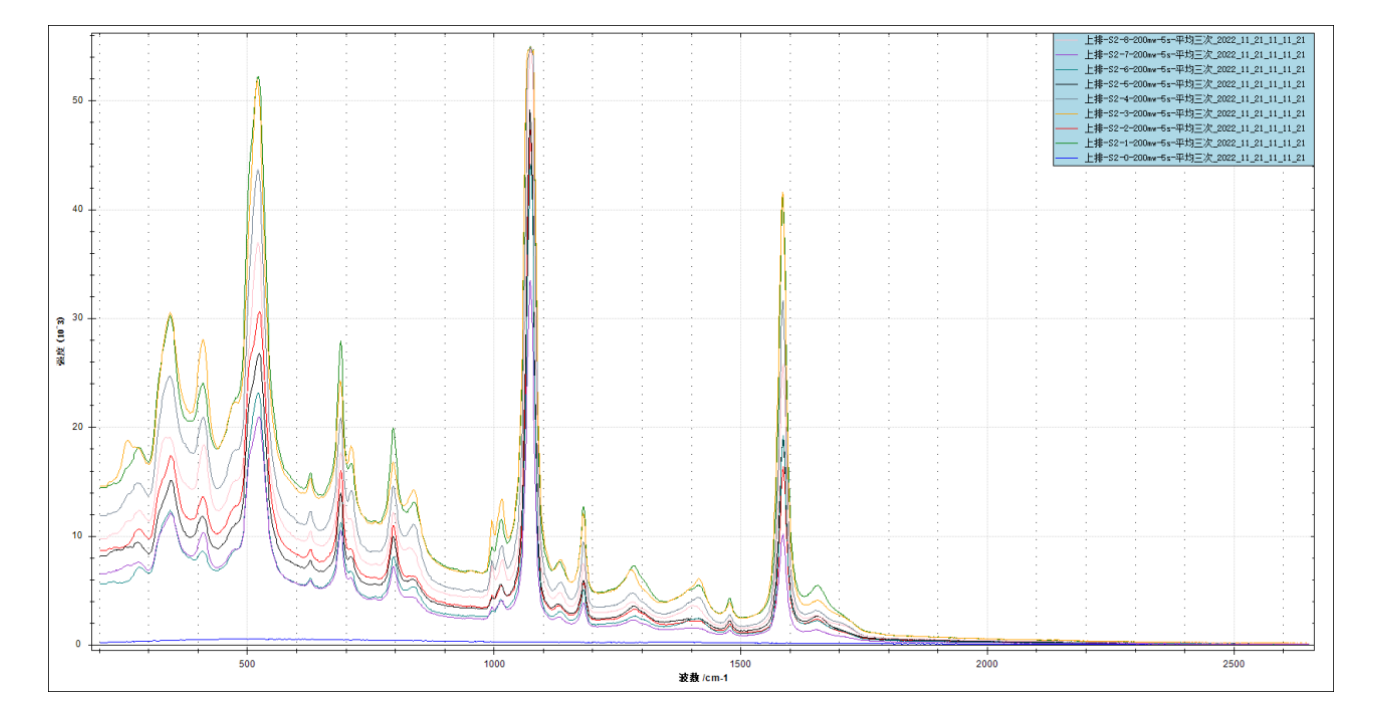 Lower row S2: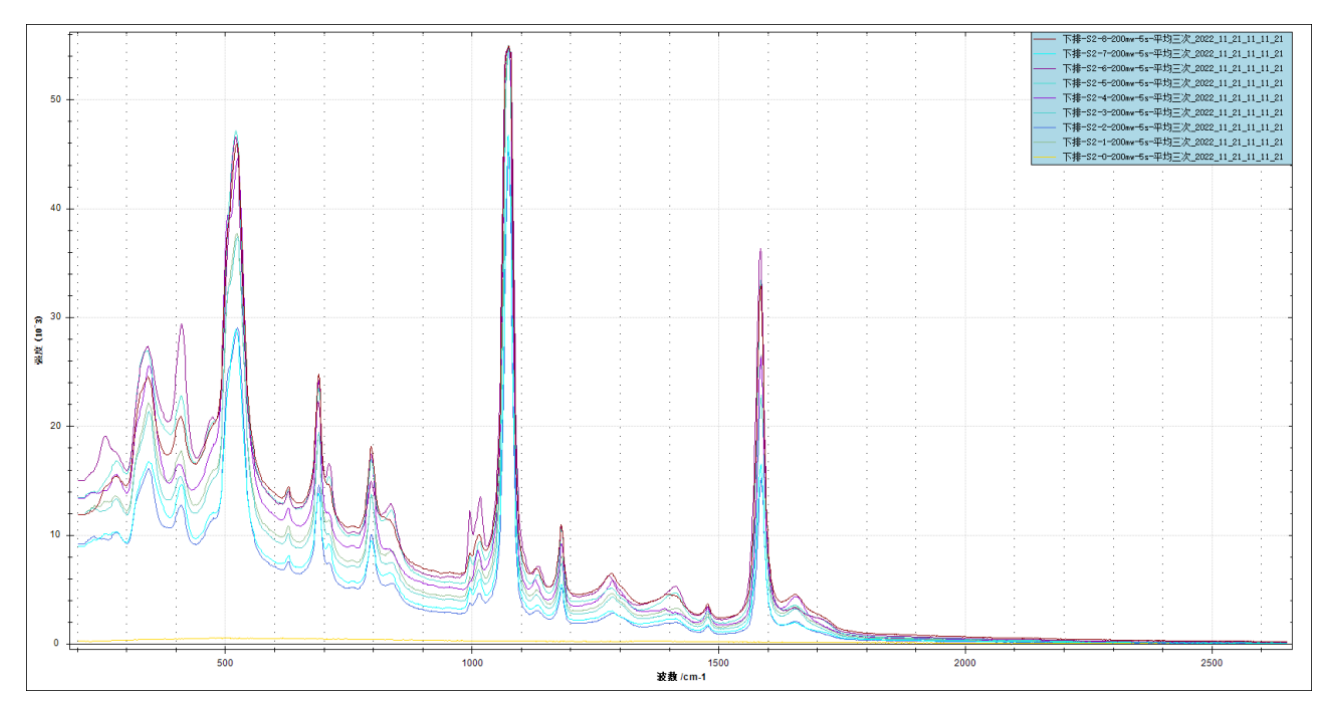 Comparison chart: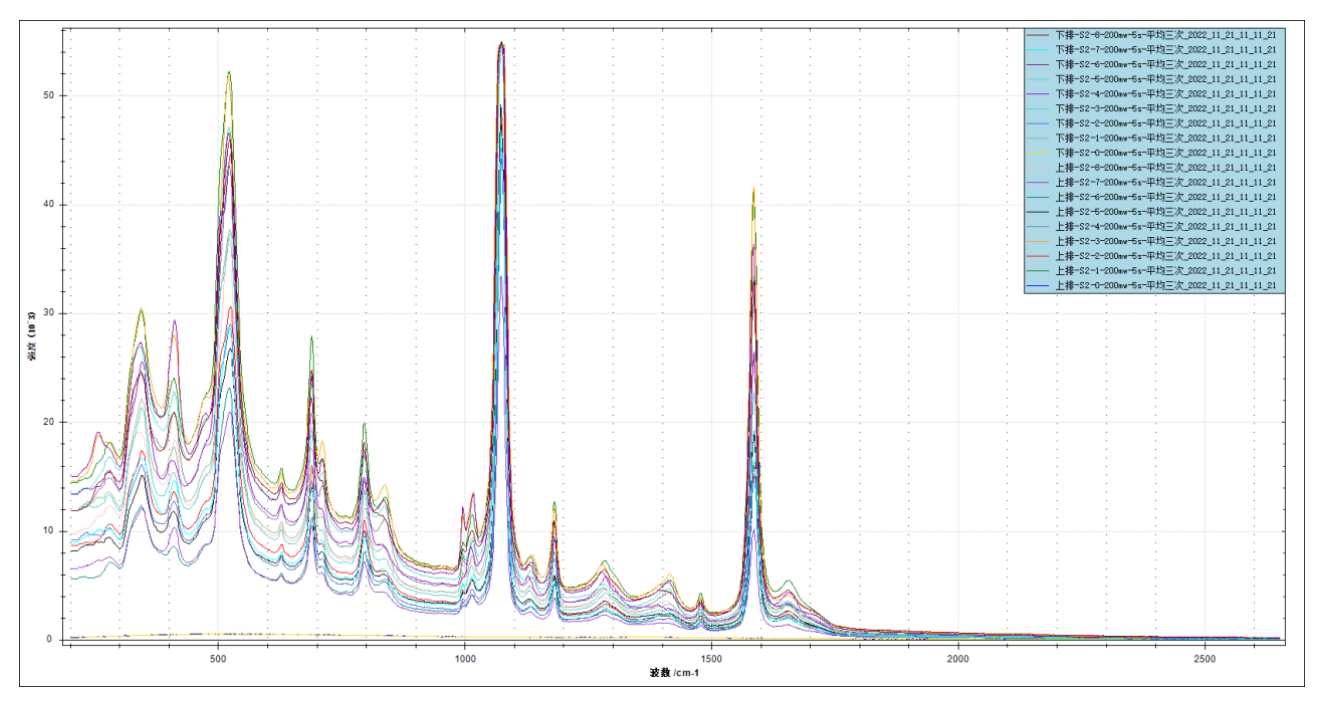 Upper row S3: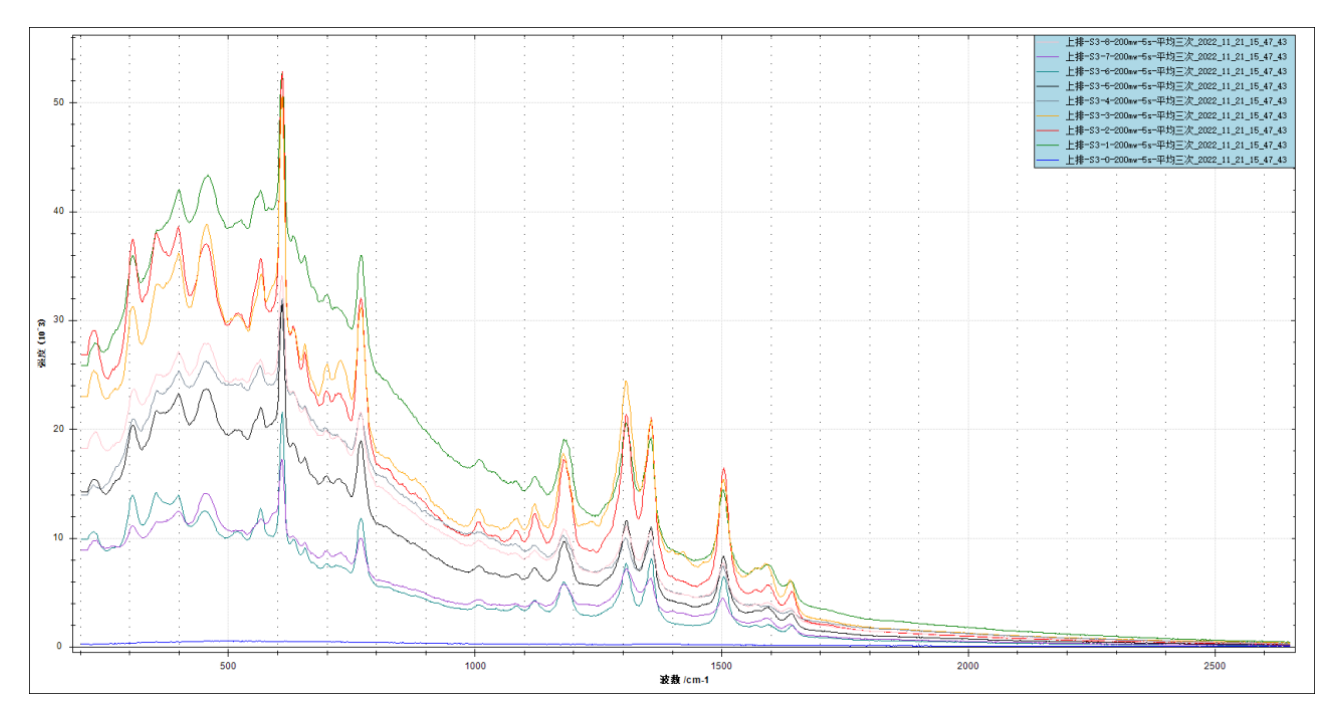 Lower row S3: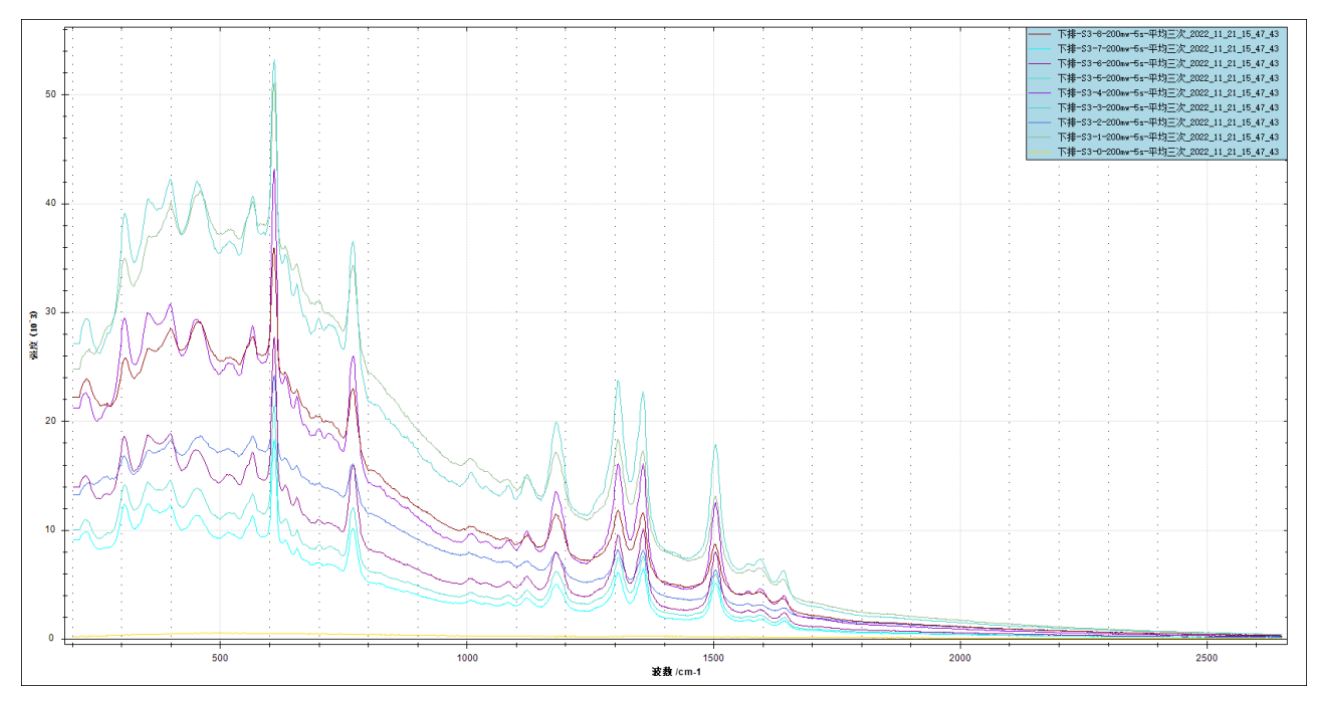 Comparison chart:
1.4 In conclusion
According to the above test results, it can be seen that the Raman spectra of Escherichia coli and Staphylococcus aureus samples on the silver substrate can be measured by using the ATR8300-785 microscopic Raman spectrometer, and the characteristic peaks of the Raman signals can be measured, and the peaks are obvious.
During the test, it was found that Staphylococcus aureus had a large fluorescent packet, and ATR8300-1064 was used instead, but the characteristic peak could not be detected, so it was switched back to ATR8300-785. Although there was interference from the fluorescent packet, it had no obvious impact.
There is still a problem in the test process. When directly testing the samples, due to the uneven distribution of cell colony size and density, the measured peak intensities will be different, which cannot be completely used as a basis for differentiation. Therefore, nano-enhanced reagents are required.