Military rescue technology of UAV equipped with FieldSpec
Military rescue technology of UAV equipped with FieldSpec
author: Gavin
2022-01-07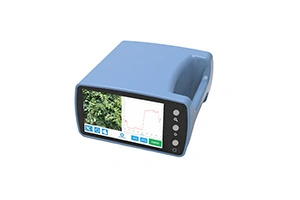 When there is war, there are always wounded. The use of modern weapons of mass destruction has led to an increase in the number of wounded. The wounded on the land accounted for 76.2% of the total deaths due to not being detected in time. , Finding the wounded quickly can reduce the death rate of the wounded by 2/3. However, the road to the search and rescue site is often destroyed, and there are complex and dangerous environments, large search areas, uncertain personnel distribution, and unobvious personnel characteristics. In addition, the number of rescue personnel is limited, and traditional search and rescue methods can no longer be quickly combined. Accurate search for the injured. How to search for the wounded quickly and effectively has become the primary issue in the treatment of the wounded on the battlefield, as well as the primary factor in reducing disappearances and mortality. From the perspective of technological development characteristics and use methods, wounded search technology can be divided into constrained and unconstrained. Existing constrained life-saving equipment mainly suffers from increased body load, inconvenient use of wearable devices, and inconvenience of electromagnetic compatibility to meet the requirements of the battlefield environment of weapons and equipment. However, the domestic and foreign unconstrained search technology mainly uses drones equipped with
hyperspectral imaging
 target recognition technology. The technology has the advantages of anti-camouflage, anti-interference, real-time, etc. so it has a unique advantage in the search for the wounded on the battlefield
.
Principle
Hyperspectral imaging
 technology expands the imaging information from the visible light (390~780 nm) range to 300~1100 nm. Generally, 4~10 characteristic spectra are selected for data processing, and the difference between the target and background spectral characteristic curves is used to extract The feature identifies the target. Small drones equipped with multispectral cameras for low-altitude cruises can achieve small-scale high-precision remote sensing monitoring,
ATP9100 portable
Field
 spectro
radio
meter (
Optosky
)
, wavelength range of 300~1 100 nm, CCD (charge-coupled device) detector pixel 2048,
It can
 measure irradiance, spectral intensity, reflectance, absorbance, spectral resolution 1.4 nm, wavelength accuracy 0.5 nm. Use ATP9100 to detect and collect the spectral intensity and reflectance information of grass and camouflage uniforms, analyze their spectral characteristic curves, and select characteristic bands.
Solution
In this study, 4 sets of woodland camouflage uniforms were used to simulate 4 postures of standing posture (approximately 0.1 m2), sitting posture (approximately 0.2 m2), side lying (approximately 0.35 m2), and prone position (approximately 0.6 m2) according to different areas. Place these 4 postures of woodland camouflage uniforms in the same grassland environment, conduct 8 multispectral remote sensing image acquisitions, and embed the target recognition model after image preprocessing. The statistical experiment results show that the spectral curves of woodland camouflage uniforms and grassland environment are shown in Figure 2.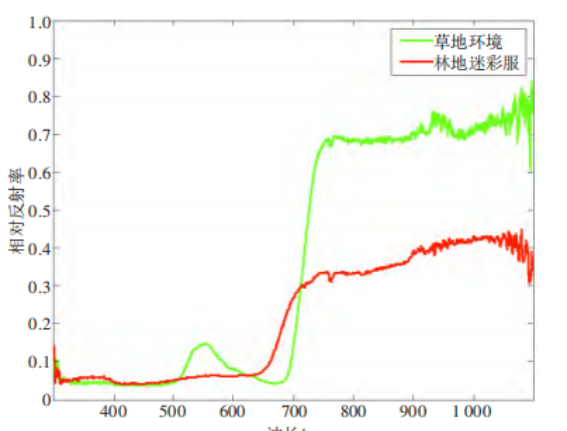 Analyzing the spectral reflectance curve shows that the trend of the forest camouflage clothing in the 400-500 nm band is consistent with the grassland environment spectral curve, and the reflectivity is low and difficult to distinguish. There is a reflection peak caused by chlorophyll in the spectrum curve of grassland environment in the band of 550~560 nm. The reflection rate is much higher than that of woodland camouflage clothing, which can be used as an effective means of auxiliary identification. The grassland environment in the 660-690 nm band has a low reflectivity to light, with an absorption peak, and the reflectivity of woodland camouflage clothing is high. The reflectivity of the grassland environment at 710 nm rises sharply and reaches the peak quickly, and a high reflectivity platform appears. This band has a high contrast between the woodland camouflage clothing and the grassland environment, and the features are obvious, which can be used as feature recognition.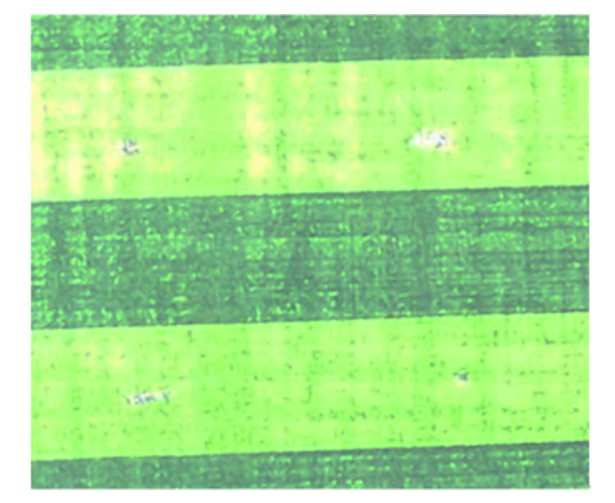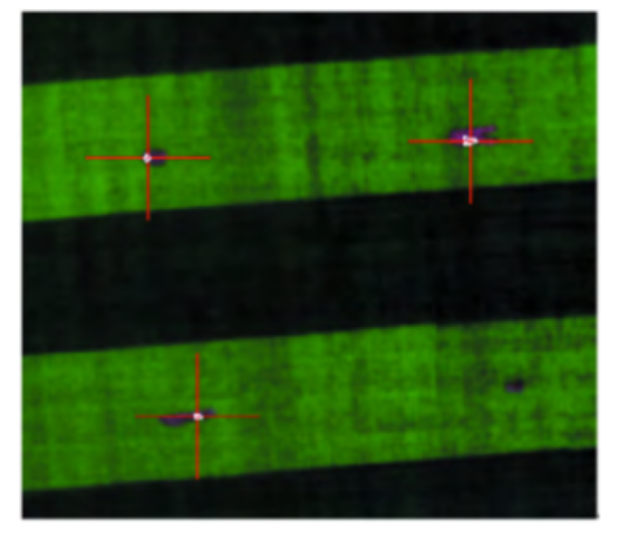 Conclusion
Compared with the existing wounded identification technology, the method proposed in this paper is based on the hyperspectral imaging identification technology, which can effectively make up for the shortcomings of visible light and infrared thermal imaging technology in the battlefield environment. Through experimental analysis, we find a reasonable feature band for camouflage identification, combine the index and texture features to construct a decision tree algorithm, set a reasonable threshold, and identify camouflage targets. The experimental results show that this method can effectively identify woodland camouflage uniforms in a grassy environment.
Related products
D
etect and collect the spectral intensity and reflectance information of grass and camouflage uniforms, analyze their spectral characteristic curves, and select characteristic bands.
Fieldspec Spectroradiometer 300-11um:ATP9110
Airborne Hyperspectral Remote Sensing System:ATH9010
Related articles:
ZAMAN-ALLAH M,VERGARA O,ARAUS J L,et al.Unmanned aerial platform-based hyperspectral imaging imaging for field phenotyping of maize[J]. Plant Methods,2015,11(1):35.

SUN J X,LI B Y,JIANG Y F,et al. A camera-based target detection and positioning UAV system for search and rescue(SAR)purposes[J]. Sensors,2016,16(11):1 778.