Application of UAV Hyperspectral in Garbage Sorting
Application of UAV Hyperspectral in Garbage Sorting
author: Yilia
2023-01-10
Relying on manual identification to sort and classify garbage is the means of dealing with garbage in most areas at present. It is not only time-consuming and labor-intensive, but also limited by the professional judgment of workers engaged in related work, which may easily lead to wrong classification of garbage. In the 1960s, many developed countries were committed to using scientific and technological means to replace manual methods to classify garbage.At present, there are a variety of relatively complete garbage classification and recycling systems at home and abroad, most of which are based on infrared scanning, flotation, electrostatic separation, etc., using the energy absorption, magnetism, weight, density and other characteristics of garbage of different materials to sort garbage. Sorting improves the efficiency of sorting garbage of some materials. However, it is still unable to meet the current needs of rapid sorting and processing of a large amount of waste of different materials.
With the development of industry-level UAVs, the use of UAVs for high-altitude cruising and remote ground-side manual identification can overcome the time-consuming and labor-intensive traditional manual surveys and the shortcomings of missed detection in some closed areas that are difficult for humans to enter. However, the efficiency and accuracy of interpreting UAV imagery by human vision is still not high.The hyperspectral imaging system uses a high-resolution spectral camera, which can obtain spectral information of hundreds of bands with a bandwidth less than 10nm while detecting the spatial characteristics of objects.Taking into account the differences in the absorption characteristics of different materials for different wavelengths of light and their own molecular structures, the color of garbage will affect the reflection of light in the visible wavelength range. By collecting domestic garbage in the short-wave infrared spectrum (780-2500) Hyperspectral images, use principal components analysis (principal components analysis, PCA), spectral angle mapping (spectral angle mapping, SAM) and Fisher and other discriminant analysis to establish garbage identification and classification models. of high practicability.
UAV hyperspectral has the following characteristics:
(1) Many spectral features. The Imaging Spectrometer has 1200 bands in the visible and near-infrared spectral regions.
(2) High spectral resolution. The sampling interval of the imaging spectrometer is small, and the spectral resolution is 3nm in the visible range and 8nm in the short-wave infrared range. The fine spectral resolution reflects the subtle features of the object spectrum.
(3) The amount of data is abundant. As the number of bands increases, the amount of data increases exponentially.
(4) It can provide spatial domain information and spectral domain information, that is, "integration of map and spectrum", and the spectral curve obtained by the imaging spectrometer can be compared with the spectral curve of similar ground objects measured on the ground.
1. Compared with visible light results
Visible light images are only composed of light information in three bands of red, green and blue (RGB). When identifying garbage, it is monitored by human eyes, which is inefficient and has limited accuracy. The hyperspectral image results have 300 bands of light information, and can extract its own band characteristics for various types of garbage, so as to accurately identify them. At the same time, combined with machine learning algorithms, automatic monitoring can be realized.
2. Compared with multispectral results
The main difference between multispectral and hyperspectral is the number and narrowness of the bands. Multispectral images usually consist of light information in 10-30 bands, which have limited detection features for various types of garbage or other ground objects, and are easily confused with the reflection spectra of other ground objects. Having a higher level of spectral detail in hyperspectral images can provide better vegetation discrimination capabilities. For example, when detecting various types of garbage, hyperspectral images can effectively distinguish various types of garbage from other similar plants and improve accuracy.
A multispectral image usually refers to 10 to 30 bands represented by pixels, and each band can be acquired by using a remote sensing radiometer.

2) Hyperspectral images contain very narrow bands (<10 nm), and hyperspectral images have hundreds of bands (such as ATH9010 has 300 bands)

While recording the spatial information of the garbage to be sorted, the hyperspectral image can obtain the reflectance spectrum information of the garbage to different wavelengths of light. By establishing a recognition and classification model to analyze the reflectance spectrum information, the garbage to be sorted in the hyperspectral image can be analyzed. identification and classification. At this time, the advantages of UAV hyperspectral are irreplaceable, and the detection area is large and the efficiency is high.
1. Flying platform
Airborne Hyperspectral imager is composed of aircraft, gimbal, hyperspectral camera and onboard processor. The flight speed is 0-15m/s, the maximum load is 5 kg, the standard endurance time is >50 minutes, and it supports PPK/RTK positioning. The hyperspectral camera can collect hundreds of band images, with a wavelength range of 400-2500nm, including the characteristic bands of various types of garbage and other vegetation. Large-area hyperspectral raw data collection can be carried out on the survey area.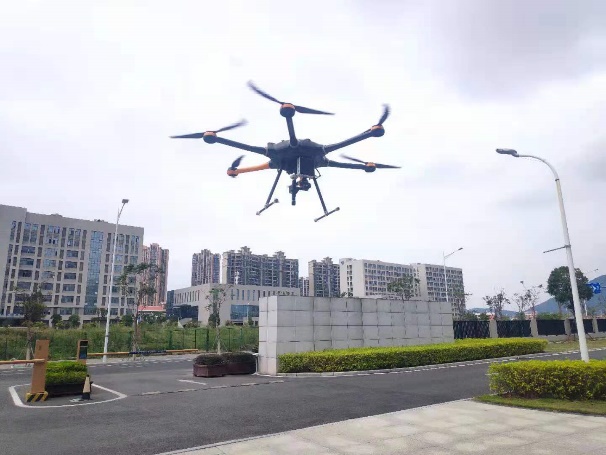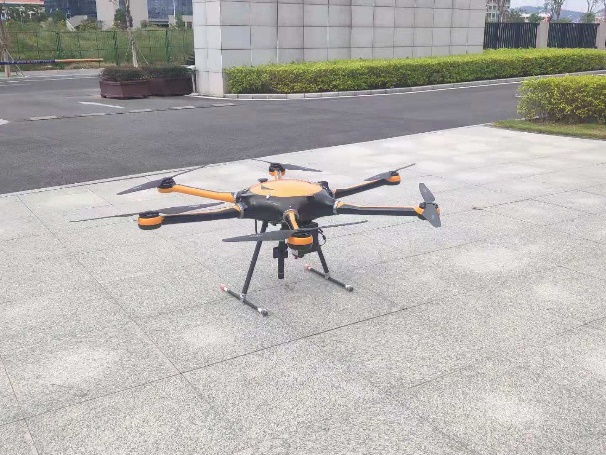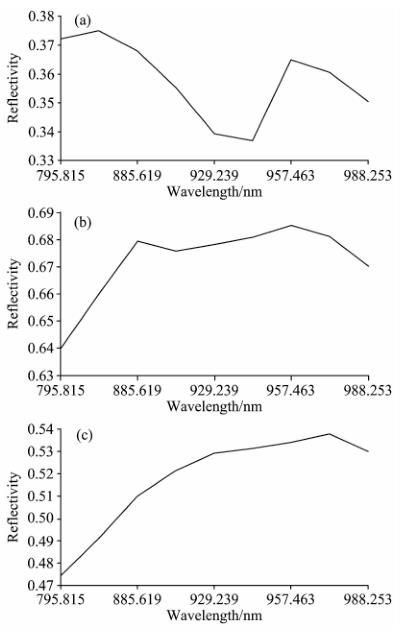 Near-infrared reflection spectrum curves of plastic, wooden and paper garbage
Note: a is plastic waste, b is wooden waste, and c is paper waste
Hyperspectral remote sensing is also widely used in the classification of construction waste, and the recognition technology is becoming more and more mature. In the current field of remote sensing, spectral matching technology based on integer waveform features has become a key technical means for the classification and recognition of hyperspectral imaging. The technology is to achieve the purpose of identifying the type of ground objects by judging the similarity between the standard reference spectrum and the unknown pixel spectrum. Conceptually speaking, the spectrum matching technology mode mainly has three processes: search, match and clustering. Spectral matching models include minimum distance, spectral angle matching, distance matching between spectra, binary code matching, multi-value code matching and spectral information divergence, etc.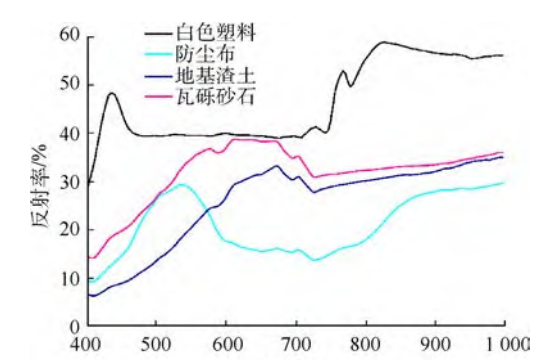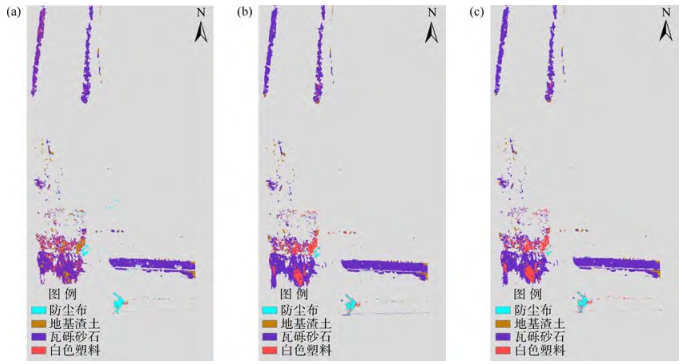 Application of Hyperspectral in Construction Waste Classification
Note: In the modeling method, a is binary code, b is spectral information divergence, and c is spectral angle matching