How to maintain UV-Vis spectrophotometer?
How to maintain UV-Vis spectrophotometer?
2020-07-27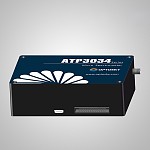 Do you know how to maintain UV-Vis spectrophotometer? Do you think UV-Vis spectrometer can be used forever? If you want the equipment to last longer, you need to do necessary maintenance regularly, This is important for the UV-Vis spectrophotometer. To maintain good performance of Specrophotometer, let's follow Optosky Photonic Inc maintenance procedure shown as bellow:
First of all, temperature and humidity are important factors which affect the performance of the spectrophotometer. It will cause corrosion of mechanical parts, reduce the finish of the metal mirror, and cause errors or performance of the mechanical parts of the instrument.

The corrosion of the aluminum film of optical components such as gratings, mirrors, focusing mirrors, etc., causes insufficient light energy, stray light, noise, etc., and even stops working of the instrument, thereby affecting the service life of the instrument.

Maintenance should be carried out regularly.

Laboratories in the humid region should be set up in rooms with constant humidity throughout the four seasons, equipped with constant temperature equipment.

Secondly, dust and corrosive gases in the environment will also affect the flexibility of the mechanical system and reduce the reliability of various limit switches, keystrokes and photocouplers. This is also one of the reasons why aluminum film corrosion must be learned, so it is necessary to clean regularly. To ensure the hygienic conditions of the indoor environment and instruments, prevent dust, etc.

Then, use spectrophotometer, ultraviolet photometer, visible photometer, ultraviolet spectrophotometer and other instruments to accumulate dust within a certain period of time. It is best to open the cover of the instrument regularly for dust removal and cleaning by a professional maintenance engineer or under the guidance of an engineer.

The radiators of each heating element will be tightened again, the sealing window of the optical box will be cleaned, and the optical path will be calibrated if necessary.

Finally, clean and lubricate the mechanical parts, restore the original state, and then perform the necessary inspection, adjustment and recording work.