How to quickly and nondestructively identify jade by ATP9100?
How to quickly and nondestructively identify jade by ATP9100?
2020-11-17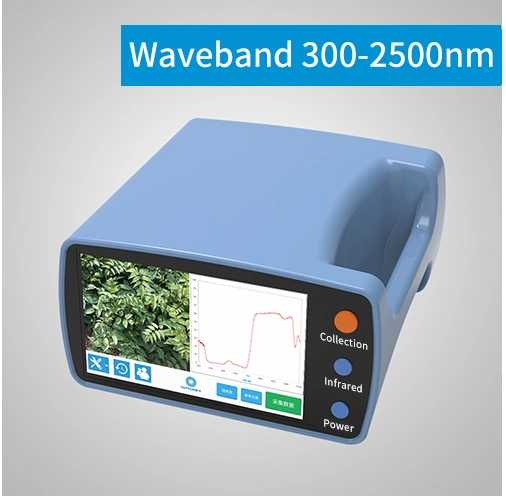 Why use ATP9100 to detect jade?
With the rapid development of science and technology, more and more counterfeiting technologies emerge in an endless stream. Using jade that is very similar to jade, counterfeit, imitation and other means are used to sell to customers. The counterfeiting technology is made to be fake. The fake jade in the jewelry market not only harms consumption,and interests of the developers also undermine the development of the market.
About true and false jade, even if it is the industry with rich experience, also can have the situation that be cheated.
What is the detection principle of ATP9100?
Non-destructive testing application experiment based on ground object spectrometer . By using spectral reflectance detection, the true and false jade can be identified quickly, nondestructively and accurately.
Detection object:
Synthetic jade
Green imitation jade
Natural green jade
Experimental process and results
In this experiment, the ATP9100 ground object spectrometer was used to test the spectral reflectance of three jadeites. The test results are shown in the figure below.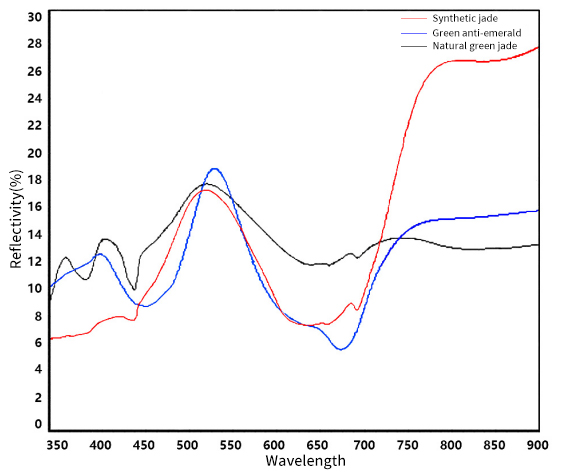 This experiment shows the spectral reflectance of different jadeites:
1) The reflectance spectrum curve of natural green jadeite has the characteristics of absorption spectrum line in the reflectance spectrum at 437nm, 690nm and 630nm.
2) The reflectance spectrum of the green imitation jadeite don't reflect the absorption spectrum at 690nm, 660nm and 630nm at the positions dyed green, but has a strong absorption band at 650nm. It can be seen that the local jadeite is dyed green or dyed .The uneven green jade has 650nm reflection absorption band and 437 reflection absorption band.
3) The reflectance spectrum of synthetic jadeite obviously has no reflection absorption spectrum at 437nm.
Conclusion
The results of this experiment show that the reflectance of jadeite can be detected by using the ground object spectrometer ATP9100.
In addition, natural jadeite, imitation jadeite and synthetic jadeite can be distinguished by the difference of the reflectance absorption peaks of different jadeites.
This fast, non-destructive and accurate jade detection method is of great significance for identifying whether jadeite is natural green or dyed.