How to use UV-VIS fiber spectrometer to detect water quality?
How to use UV-VIS fiber spectrometer to detect water quality?
2020-09-10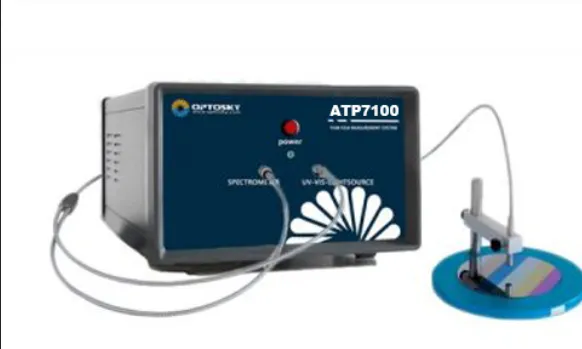 Online monitoring of water quality is an important basis and effective means to realize water environment protection, drinking water security and alarm, sewage treatment and pollutant discharge control, water resource management and other aspects. In recent years, with the gradual improvement of real-time and frequency requirements for water quality monitoring, manual analysis by traditional laboratories has been difficult to meet the monitoring requirements, which has led to the rapid development of on-line spectral monitoring system. Uv-vis spectroscopy based on optical fiber spectrometer has the advantages of fast detection speed, low cost, no secondary pollution, and on-line in-situ measurement, etc. It has irreplaceable advantages in the fields of rapid detection of water quality, multi-parameter analysis, water quality classification and water quality alarm. In recent years, more and more instrument manufacturers have joined in.
There are two basic principles for water quality detection by UV-VIS spectroscopy. One is Beer-Lambert law. Different compounds have different absorption spectra, and organic compounds containing benzene rings or coupled double bonds and certain inorganic compounds have strong absorption peaks in UV-VIS bands.  By combining principal component analysis, partial least squares and neural networks, the characteristic absorption of water samples can be analyzed, and then the qualitative and quantitative analysis of the components contained in water samples can be carried out. The other is based on the theory of particle light scattering.
At present, the water quality detection system based on UV-VIS optical fiber spectrometer is mainly used to monitor parameters such as nitrate in water, COD in chemical oxygen demand, BOD in biochemical oxygen demand, TSS in total suspended matter, TOC in total organic carbon and turbidity. This system is often used as an alternative to a standard measurement method. It should be noted that the spectral measurement module based on uV-VIS optical fiber spectrometer cannot meet the measurement requirements of all water quality parameters, and is generally used as a sub-module to work in cooperation with other water quality measurement modules.
System composition:
In the field of water quality spectrum on-line detection, a functional spectrum module usually includes four parts: light source, optical path, spectrometer and upper computer analysis software. 
The pulsed xenon lamp is generally used as the light source, due to the consideration of equipment cost, stability and degree of automation, etc. Compared with other light sources such as deuterium lamp and purple LED, the pulsed xenon lamp has advantages in life, stability and cost, and the ultraviolet band spectrum is continuous. Optosky provides users with two kinds of pulsed xenon lamp light source, one is the standard of ATG1030 pulse xenon lamp, it is a UV (220 ~ 750 nm wavelength) of high speed, short arc xenon lamp shining, is suitable for the need to test the absorption and reflection of light, or observation of fluorescence and phosphorescence occasions, especially used for testing the sample of the optical or thermal instability. The ATG1030 pulse xenon lamp can operate at a speed of 220Hz and can be controlled directly by software. The  ATG1030 pulse xenon lamp has a 15-pin connector that can be connected to the spectrometer. The ATG1030 pulse xenon source also comes with an SMA905 connector for Optosky's miniature optical fiber spectrometers and other fiber assemblies, such as fiber optics, test-tube supports, detectors and other sampling assemblies.
Spectrometer is the core of the entire spectrum detection module, Optosky has a variety of series of spectrometers, can meet the needs of customers in a full range, here is a special introduction to the industrial spectrometer ATP2000P. The ATP2000P spectrometer has the same optical performance as the USB series spectrometer, the maturity of the USB series spectrometer and the stability of the Flame series spectrometer. The spectrometer adopts M-shape optical path, and is equipped with 2048pixel hamamatline CCD sensor and high-performance processor. The measured wavelength range is 200nm-1100nm. The minimum integral time of the spectrometer can reach 1 millisecond and the signal-to-noise ratio (SNR) of the full range is 250:1.
In order to meet the requirements of industrial applications for communication stability, Optosky improves the traditional USB interface into Ethernet interface, with higher transmission rate and better reliability. The spectrometer connects to the system server through shielded twisted pair and Ethernet switch, and can directly submit the test data to the system server. To improve the appearance, heat dissipation and installation mode for easy installation in the cabinet.
The upper computer software is used for spectrometer control, data acquisition and processing.
Optosky has extensive experience with upper computer software that has to be specially considered in terms of communication, scheduling, data computing and interface to adapt to harsh industrial environments. 
The module integrates light source, spectrometer and optical circuit components for laboratory absorbance measurement, and has standard USB and serial port control output terminal, which can be directly controlled by upper computer software.
The whole module is compact in volume and complete in structure.
It can be directly used for absorbance measurement, and the optical path part can also be conveniently transformed into an online circulation pipeline to embed the whole module into the whole water quality measurement system.
The detection of industrial spectral water quality is different from the laboratory environment. Under the industrial environment, the online spectral analysis system must fully consider the particularity of the application environment, and all kinds of influencing factors must be carefully evaluated.
Conclution:
In addition to the spectrometer, the selection of the entire module and its measuring accessories depends to a considerable extent on the spectrometer manufacturer's industry experience and level of application, which is particularly evident in the development of dedicated online analysis systems. Our extensive experience in this field will provide our customers with high value solutions.