NIR Spectroscopy for E.coli
author: Susan
2021-08-23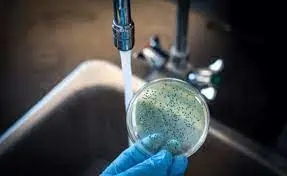 Zhao Binglin and others used Principle Component Analysis (PCA) using near-infrared spectroscopy to identify two pathogenic bacteria, Escherichia coli and Listeria monocytogenes.
Taking Escherichia coli and Listeria monocytogenes as the research objects, after separating their cell walls and cytoplasm, their concentration was diluted gradually, and near-infrared spectra were collected. The multivariate scattering correction method is selected as the spectral preprocessing method, and the projection discriminant method based on principal component analysis is used to model and analyze the spectral data of the two pathogenic bacteria. Through the detection test of the verification sample, it is proved that the near-infrared spectroscopy data of the cell walls of the two pathogenic bacteria can be used for identification.
Optosky recommends ATP8000 which is 900-2600 nm spectral range, best Near-infrared spectrometer, and extendable range from UV VIS to Mid IR: 200-5000 nm, free NIR spectrometer software, global leading NIR spectrometer technology from Manufacturer with 20 year and custom or preconfigured wavelength range and optical resolution.