What are the main applications of NanoBio 200 ?
2020-11-03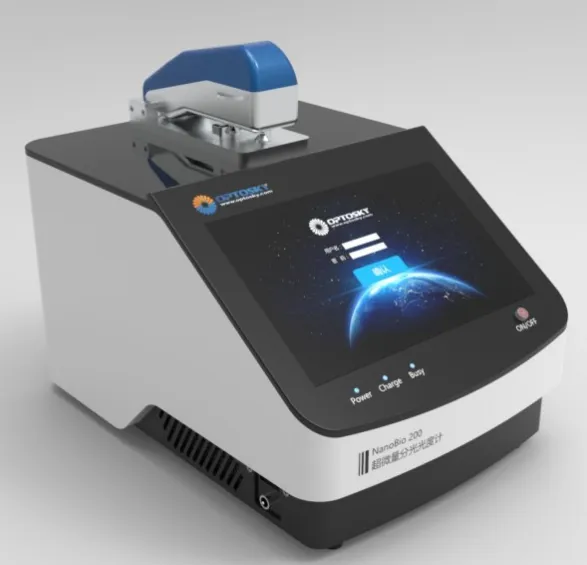 The UV-Vis spectrophotometer is an analytical instrument based on the principle of UV-Vis spectrophotometry. NanoBio 200 operate on Android software with 7 inch capacitive touch screen, it's not require to connect to PC but operate individually, can output by USB, and it's convenient to make analysis and storage by users. It can be applied to :
Scientific Research Lab
Hospital
Biology Lab
Chemical Lab
Environment Measure
It has many advantages:
Fast Measure:<3s;
Full Touch Screen Operate, Easy-to-Use;
Long life span source up to 10 years;
Embedded high performance micro spectrometer;
High stability pulsed xenon light source
Self-built modeling function by user;
Built-in lithium battery, can last 6 hours;
USB data output function;
Wide spectral range:190~1100nm.
The use of spectrophotometry can rapid and simply detect the environmental conditions, Its unique features are high monitoring accuracy and complete functions. It can extend the wavelength to 190 to 1000 mm and has become the core instrument used in the detection method.
It's a successful spectrophotometer can fast measure nucleic acids, protein and cell solution. Meanwhile, its easy-to-use, sample volume requires only 0.5 ~ 2 μl, it's not required preheating and it can fast clear out residue sample, don't need cuvette or other sample positioning fixture, the sample don't need to be diluted.