What is microscope spectroscopy?
2020-08-25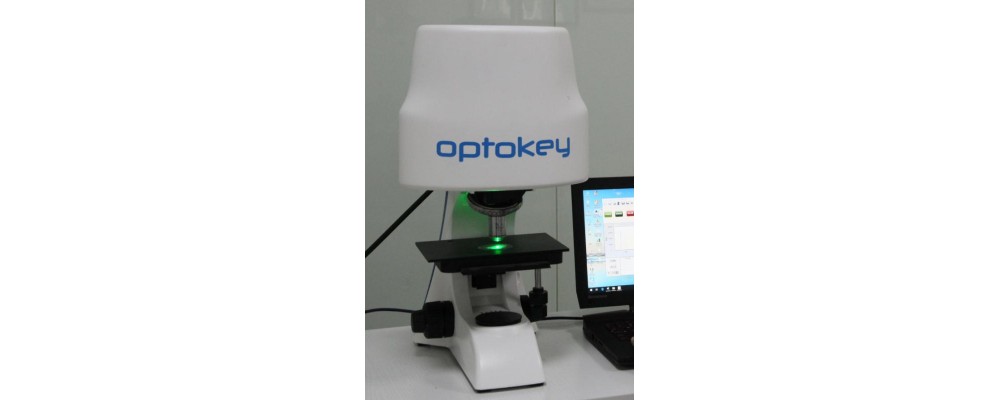 Different types of sterey or optical microscopes are combined with spectral analysis to extend the ability to detect structures and single particles to approach the limit of optical resolution. With this technology, it is possible to observe and analyze samples at a long working distance or even in three dimensions. The traditional optical microscope is equipped with a spectrometer and uses a highly stable lighting device, which can work under bright field, polarized light and fluorescence conditions in the deep ultraviolet and near infrared spectrum.
Theroy:
Microscope spectroscopy technology focuses on small measurement points. The smaller the structure, the more difficult it is to accurately position the sample. Therefore, in order to focus light on a small detection area, the microscope optical path is equipped with a variable pinhole.
A fiber optic connection is used between the microscope and the spectrometer, and the fiber is coupled to the microscope through a special optical collimation adapter. With this flexible fiber optic connection, components such as cuvettes, microplates, and trays can be used with the same sensor.
The exposure time of the sample must be kept as short as possible to prevent damage to the microscope or fading of the sample. Therefore, a spectrometer with efficient signal transmission and excellent sensitivity must be selected for such complex configurations.
Advantage:
The sample is well aligned with the optical axis;
Excellent optical signal transmission from microscope to spectrometer;
Optimized measurement of pinhole size and position (confocal effect);
Visualization of measurement diaphragm;
The excitation light is reliably focused to the detection point.
Application:
Detect structures on solid samples with complex surface morphologies, such as artworks (3D visualization and precise positioning of very small detection areas are required);
Evaluation of minerals or isotropic materials (polarized light is required to enhance contrast and improve image quality);
Analyze textile fibers (using deep ultraviolet light to distinguish between natural and synthetic fibers);
Coating thickness measurement or wafer quality control (realized by penetrating the extended near-infrared light into the translucent material);
Forensic fiber comparison (deep ultraviolet light is required to distinguish between synthetic and natural fibers);
Color measurement of fiber, paint, paper, surface and wood;
Documents and certificates of origin of biological materials;
Lithofacies analysis and geological maturity research;
Optical properties and surface reflectivity of transparent coating on glass surface;
Detection of coating thickness of translucent coating;
Determination of particle size and distribution in colloidal mixtures;
Geological study of coal and oil or sediment maturity.
System:
Integrate different types of UV/VIS/NIR spectrometers into the same system through modular design to achieve measurement in the 190 to 2200 nm spectral range;
The refrigerated CCD spectrometer has a very high sensitivity and can be optimized to measure weak fluorescence signals, dark field or ultraviolet and near infrared measurements.