What is the advantage of design of Field Spectradiometer?
What is the advantage of design of Field Spectradiometer?
2020-10-14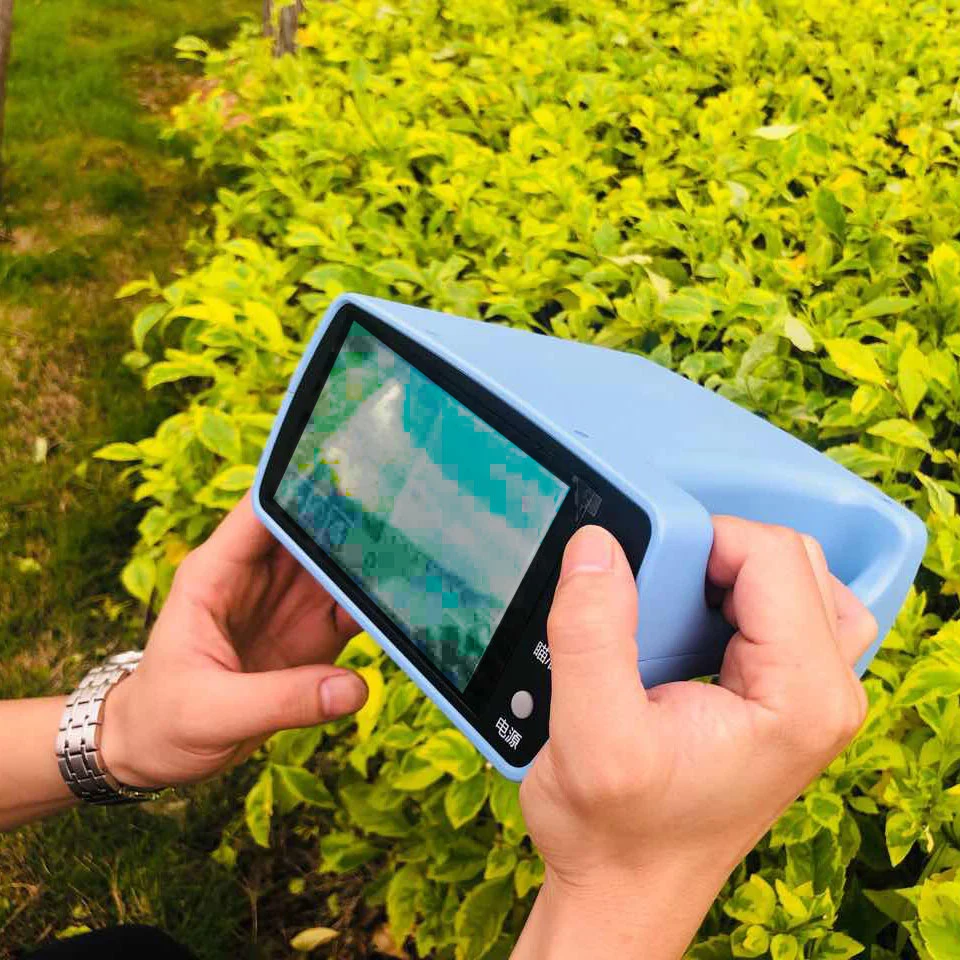 The surface feature spectrometer is a photoelectric instrument to measure the surface vegetation, crops, soil, rock, water and other surface features. Generally, it has four channels, but more channels can also be assembled.
The spectrometer is composed of optical system, electronic circuit system, liquid crystal display and intelligent microcomputer.
The main machine is equipped with interface board and can be connected to other micro printers or on-line with IBMPCXT.
The ground-object spectrometer is small and light. It can be mounted on a tripod for field work or carried out by hand.
The physical content of measurement includes brightness, illuminance reflectance, spectral reflectance, spectral distribution and so on.
Most of the newly designed ground-object spectrometers are double spectrometers, that is, they measure the spectrum of solar radiation at the same time as the ground-object spectrometers, so that the errors caused by solar radiation during the measurement can be automatically eliminated.
As an important instrument for collecting spectral data and extracting spectral feature information of ground objects, ground object spectrometer integrates data measurement, collection, storage and operation into one.
The ground-object spectrometer can measure the original data, reflection, transmission radiation and irradiance spectrum curve in real time. The ground-object spectrometer USES both fixed holographic grating and full-line array optical detectors.
This results in high sensitivity and resolution, avoiding the possibility of ground-object spectrometer calibration failure due to the use of built-in optical fiber spectroscopy, narrow slits, and motion grating or prism.
The ground-object spectrometer can achieve full spectral range data acquisition in 100 milliseconds, with a acquisition rate of 10 times per second. The professional DARWinSP data acquisition software gives better performance to the instrument and facilitates the subsequent data processing. LABVIEW drivers are also available.
Feature spectrometer has high cost performance, rapid, accurate measurement, simple operation, easy to carry and other characteristics, equipped with a powerful software package, in addition to reflectance and transmittance measurement, also can be used for radiometry, photometry and CIE chromatism measurement.
Features of ground-object spectrometer:
The ground-object spectrometer is completely designed for field remote sensing research;
When the sun is the light source, the ground-object spectrometer possesses both higher spectral resolution and lower equivalent radiation noise;
Optical fiber and host are fixed strictly, calibrated in one, traceable to American NIST;
· Massive application literature, complete database, seamless compatibility with ENVI, TSG and other third-party tools;
High uv and near infrared sensitivity;
. Quick scan (millisecond magnitude);
High signal-to-noise ratio, high reliability and high repeatability of ground-object spectrometer;
. Real-time display of spectral curves;
· Small size, light weight, USB power supply;
The use of external optical fiber is flexible and convenient;
· Solid and durable ground object spectrometer, complete accessories;
The surface object spectrometer has beautiful appearance, strong and durable appearance, ergonomic design, and comfortable and convenient experience.