Application of Hyperspectral in the Construction of Hongshan Polymetallic Prospecting Model
Application of Hyperspectral in the Construction of Hongshan Polymetallic Prospecting Model
author: Gavin
2022-01-07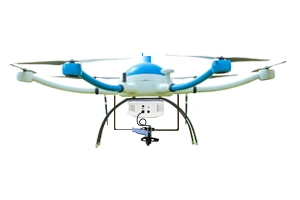 Hyperspectral remote sensing technology has been applied in mineral identification and mapping, lithology mapping, mineral resource exploration and other geological fields. Using rich spectral information of ground features and high spatial resolution data, it can identify small-scale mineralization alterations Or abnormal information, quantitative or semi-quantitative estimation of alteration intensity and relative content of altered minerals. Hyperspectral can identify more than 40 kinds of minerals in the visible light-shortwave infrared spectrum. By analyzing the assemblage and zoning of altered minerals, revealing the center of mineralized hydrothermal alteration, delineating favorable mineralization sites, or being closely related to mineralization through identification Related indicators or landmark alteration minerals, looking for deposits of the same type.
Principle
Using the aerial hyperspectral and ground spectral data of the Hongshan area of the Beishan metallogenic belt in Gansu, the local metallogenic geological background is integrated to analyze the altered minerals and altered anomalous distribution and zoning characteristics of the favorable ore-forming geological bodies and typical deposits, Geological background of typical mineral deposits-the ore-controlling elements of alteration information and the ore-forming geological environment elements based on the alteration information of ore-forming geological bodies, constructing a polymetallic ore prospecting positioning model based on hyperspectral alteration information, under the guidance of the prospecting model, Delineate the prospecting prediction area, through field inspection, discover new polymetallic mineralization.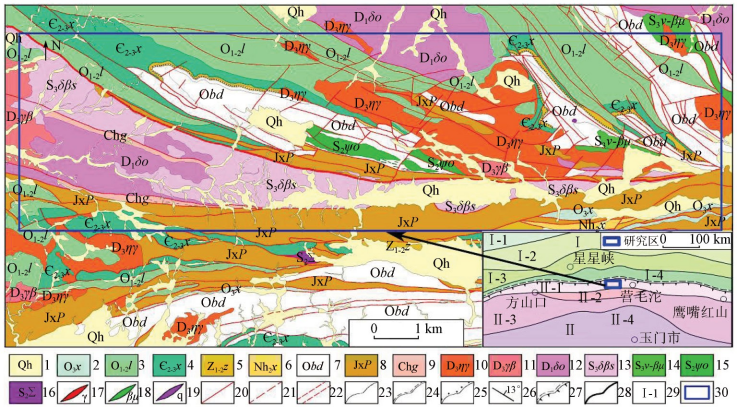 Solution
Spectral collection uses ATP9110-25, ATP9110 field spectroradiometer employs high performance, fast and accurate measurement, easy to operate and held etc. It's configured powerful software package, and applied to measurement of reflectance, radiometry, photometry and colorimetry.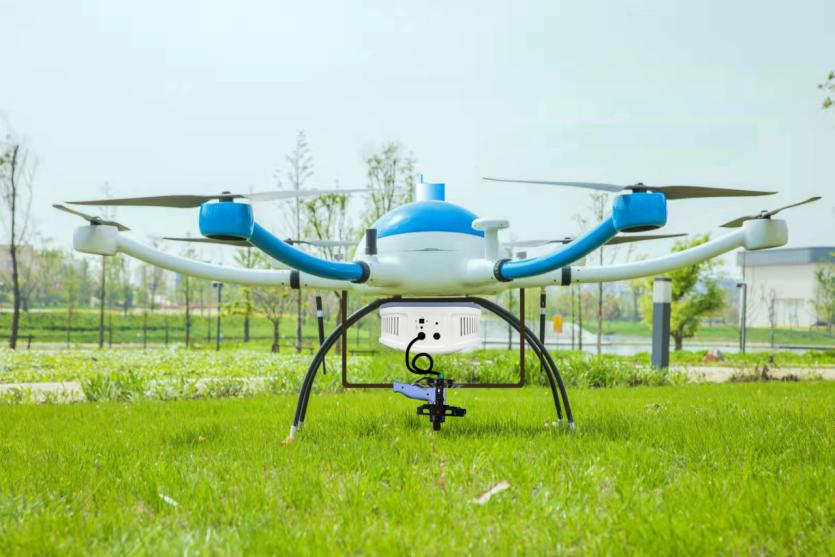 (1)According to the geological characteristics and the position of the main bands, the spectrum range from 400 to 2500 nm is divided into two mineral spectrum systems: less than 1 000 nm is the electronic transition absorption band, used to extract Fe2 + and Fe3 + minerals, greater than 2 000 nm It is a complex anion vibration combined or doubled frequency, used to extract OH-and CO2-3 minerals. According to the combined characteristics of the primary absorption band and the secondary absorption band, combined with their variation in different rocks, mineral groups are extracted. Al-OH bond minerals are divided into muscovite group and kaolinite group, Mg-OH bond minerals are divided into chlorite group, epidote group, tremolite group, etc., carbonate minerals are divided into calcite group and dolomite group. Stone clan and so on.
(2)Based on the hyperspectral alteration anomaly information in the Hongshan area, combined with the metallogenic geological background, a prospecting positioning model is constructed from two perspectives: ①Select a typical deposit, analyze the information of near-ore and peripheral altered minerals, and combine the metallogenic geological environment and ore control Elements, construct a typical mineral deposit prospecting positioning model; ②Organize the relationship between the altered mineral information of the favorable ore-forming geological body and the metallogenic geological environment, identify the altered mineral assemblage indicative of endogenous hydrothermal alteration, and summarize the mineralization The characteristics of altered minerals in favorable geological bodies reveal the mineralization geological environment expressed by "minerals-landmark minerals-altered minerals-prospecting anomalies", and construct a comprehensive prospecting positioning model for altered minerals and geological background.
Test result
Figure 3 shows the distribution of hyperspectral altered minerals in the Hongshan area. It can be seen from Figure 3 that the alteration anomalies in the Hongshan area are distributed in three forms: ①The area anomalies caused by regional strata and rock masses. The main altered minerals include sericite, chlorite, dolomite, calcite, etc. ②Line type and belt type anomalies developed along faults, dykes or rock mass contact belts, which are more consistent with the distribution direction of regional tectonic lines. The main altered minerals are limonite, hematite, epidote, and chlorite Stone, sericite, hornblende, etc., the altered minerals have a good combination and a high degree of superposition. It is known that mineralized alteration zones are mostly distributed in such altered anomalies; ③Isolated point, massive, and mass anomalies, Metamorphic mineral assemblages are developed, and several isolated abnormal bead-like distributions are more consistent with the distribution of regional tectonic lines, and are mostly closely related to mineralization.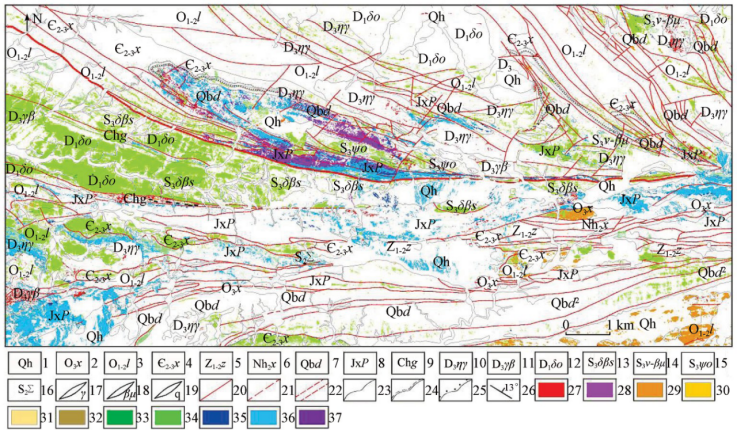 Fig. 3 Distribution of high - spectral altered minerals in Hongshan area
1) Aerial hyperspectral alteration information and ground spectrum test results show that hyperspectral remote sensing technology can quickly and accurately extract and diagnose Fe3 + minerals, carbonate minerals, Al-OH bond minerals and Mg-OH bond minerals, effectively providing Locate the abnormal information of hydrothermal alteration in the prospecting prediction area.
2) Based on the information of hyperspectral alteration anomalies, analyze the alteration mineral assemblages closely related to ore-forming hydrothermal alteration, excavate the characteristics of aerial and ground alteration minerals, and reveal minerals—marker minerals—altered minerals—prospecting anomalies Based on the expressed ore-forming geological environment, a typical ore deposit prospecting positioning model and a comprehensive prospecting positioning model of altered minerals and geological background are constructed.



3) According to the prospecting positioning model, four polymetallic prospecting prediction areas are delineated. Field investigations have confirmed the newly discovered iron mineralization, tungsten-molybdenum mineralization, zinc-vanadium mineralization, gold-copper mineralization, and the development of alteration in the mineralized areas, and The hyperspectral alteration information is in good agreement, showing that the hyperspectral alteration information can effectively guide the location of favorable areas for prospecting.
Conclusion
Using the abnormal information of hyperspectral altered minerals, combined with the mineralization geological background, we carried out model construction and prospecting predictions, and achieved good prospecting results. The follow-up plan is to strengthen the research on the internal relationship between hyperspectral remote sensing alteration information and ore-forming elements. The Hongshan area provides a new polymetallic prospecting prediction area, and also provides new prospects for breakthroughs in polymetallic mineral exploration in other areas.
Related products
Hyperspectral remote sensing data is characterized by its wide coverage, the spectrum range from 400 to 2500 nm
Hyperspectral Camera:ATH1010-4-25
Airborne Hyperspectral Remote Sensing System:ATH9010-4-25
Drone Hyperspectral Imaging System:ATHL9010-4-25
Related articles
[
1
] Clark R N, Swayze GA, et al. Imaging spectroscopy: Earth and planetary remote sensing with the USGS tetracorder and expert sys- tems[J]. Geophysical Research, 2003, 108(e12): 5131.
[
2
] Berger B R, V V King T, Morath L C, et al. Utility of high -alti- tude infrared spectral data in mineral exploration: Application to northern Patagonia Mountains, Arizona[J]. Economic Geology, 2003, 98(5): 1003-1018.
[
3
] Kruse FA, Hauff PL. Identification of illite polytype zoning in dis- seminated gold deposits using reflectance spectroscopy and X - ray diffraction - potential for mapping with imaging spectrometer[J]. IEEE Trans actions on Geoscience Remote Sensing, 1991, 29(1): 101-104.
[
4
] Kruse F A, Lefkoff A B, Boardman J W, et al. The spectral image processing system (SIPS)-interactive visualization and analysis of imaging spectrometer data[J]. Remote Sensing of Environment, 1993, 44: 145-163.