Why choose UAV Forest Inspection & Fire Warning System?
2021-01-05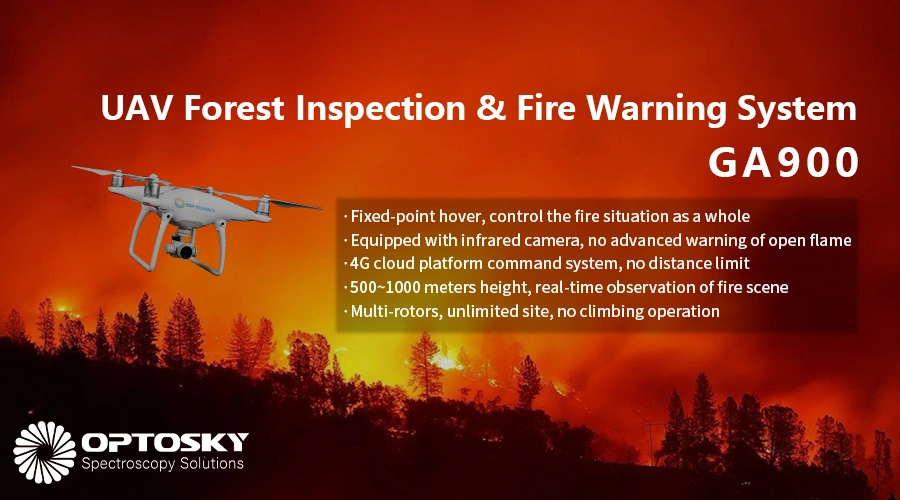 Background of UAV Forest Inspection & Fire Warning System use,
A mountain fire suddenly broke out in Meizhou City, Guangdong Province on January 3. At about 9:30 p.m. on the day of the incident, relevant reporters learned the specific situation from the local fire department and said that the department was in the process of intensive rescue of the fire. At present, no casualties were found. He also used helicopters to participate in the fire. The cause of the fire is still under investigation. there are many helicopters to rescue it! 

Previously, according to western Australia Australian fire emergency services (DFES) 4, news, local time, is located in the capital of western Australia, south of kratos, on the outskirts of the City (City of Kwinana) wildfires are raging, the department has issued the fire emergency warning the fire started in 2 days at noon local time, the current fire fire area has more than 230 hectares, but the cause is unknown.
    Based on this incident,the intelligent UAV Forest Inspection & Fire Warning System are also becoming more and more important.
What are the causes of the fire?
    More than 90% of the world's fires are caused by human carelessness and deliberate arson. Although global warming leads to frequent forest fires, the key to controlling forest fires is to change the safety behaviors of residents in towns and surrounding areas and eliminate potential fire hazards.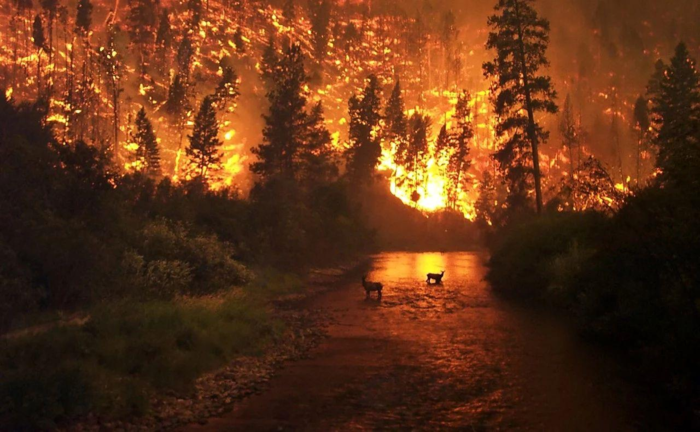 What are the disadvantages of traditional forestry resource monitoring?
Traditional forestry resources monitoring and inspection work, high labor intensity, high labor cost, low efficiency, and difficult to quickly control the overall situation.

The satellite inspection cycle is long and time-limited, and the spatial resolution is poor, which cannot meet the real-time requirements.

Traditional manned aircraft have improved the problem of time-efficient manual inspection, but in the environment of forest fire and other bad environment, flight safety will be seriously threatened, and is greatly affected by the environment and airspace, etc., with high maintenance cost, it is difficult to meet the daily inspection needs of forestry.
Why choose Optosky UAV Forest Inspection & Fire Warning System?
     Based on the current needs of forest fire prevention,Optosky's UAV Forest Inspection & Fire Warning System GA900 has been used in many areas of the country. 
     It can patrol the forest situation, and can be early warning of the occurrence of fire, fire prevention in the unburned, reduce the fire disaster and disaster loss at the same time, it can also load fire extinguishing powder and other fire extinguishing equipment, fire extinguishing; In addition, it is equipped with a long-range loudspeaker for field command and dispatch of field staff.
Fire early warning:

 

Through constant wave ultra-infrared imaging, fire spots can be found in advance to prevent from non-ignition.

Forest inspection:

 fast, accurate, large-scale and real-time.

Built-in megaphone:

 

It can conduct on-site command and dispatch on-site staff.

Fire extinguishing powder can be mounted:

 participate in on-site fire fighting.

Easy to use:

 Simple training is required for accurate operation.;

On-site testing:

 the equipment and other accessories required for testing are all packed in the instrument case of about 40 inches of luggage.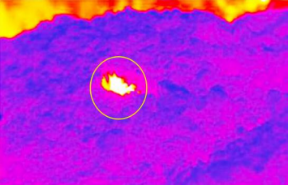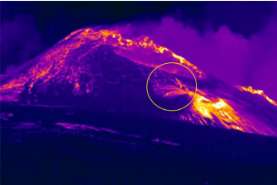 FIG. 1 Fire alarm function of GA900. All circles in the figure are areas without open fires, but fires will occur soon.
The zoom holder camera has the following characteristics:
Equipped with a professional 30x optical zoom camera;

Mechanical three-axis image stabilization;

Leading dedicated decoupling attitude algorithm;

Highly optimized servo motor vector control algorithm;

Control frequency up to 8000 Hz;

±0.01° image stabilization accuracy;

All aluminum alloy structure design, light and strong, good heat dissipation performance;

Support tracking;

Network video output interface;

Support quick release.