Can Simpler QC Methods Be Applied to Fruitage Coating Processes?
Can Simpler QC Methods Be Applied to Fruitage Coating Processes?
author: Susan
2021-10-28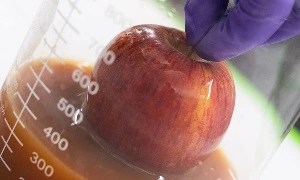 Fruit and vegetable suppliers rely on organic coatings to help preserve and protect the produce as it makes its way to grocery stores and supermarkets. Monitoring these coatings typically requires offline chromatographic techniques, which are very accurate but time-consuming and expensive. With careful integration of components, UV-Visible transmission 
spectroscopy speeds up QC measurements by providing real-time analysis of coating concentration.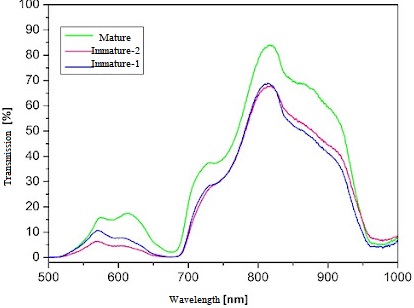 Optosky evaluated several spectrometer setups for transmission measurements of an organic fungicide that delays fruit decay. Extensive testing and analysis in the lab and simulation of factory conditions demonstrated viability for an UV-Visible spectroscopy system, with implementation of certain sample handling and analytical modeling steps to ensure best results.
Transmission Measure System:
As population growth strains our capacity to produce enough food,
technology such as edible coatings can help to protect food supplies, extend
shelf life, and reduce waste. By integrating monitoring methods into process
settings, food producers can more effectively deliver safer, healthier and better
quality products.