What are the powerful features of the UAV forest inspection and fire warning system-GA900?
2020-11-18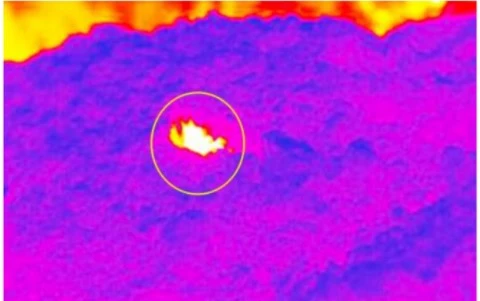 What are the hazards of forest fires?
Forest fire is a kind of natural disaster that is suddenly, destructive, and extremely difficult to put out. It will bring the most harmful and devastating consequences to the forest. Forest fires not only burn down tracts of forest and harm the animals in the forest, but also reduce the renewal capacity of the forest, cause soil impoverishment and destroy the role of forests in water conservation, and even cause the ecological environment to lose balance.
What are the pain points of current fire warning?
China is a country with large forest resources but also with frequent forest fires. Fire rescue consumes a lot of manpower, material and financial resources. And forest fires cause immeasurable losses to forest resources and the ecological environment. Traditional manual operations cannot effectively prevent fires. , Unable to monitor the fire situation in real time. However, the satellite inspection cycle is long, the timeliness is poor, and the spatial resolution is poor, which cannot meet the real-time requirements. Traditional manned aircraft are greatly affected by the environment and airspace, and their maintenance costs are high, making it difficult to meet the daily inspection needs of forestry.
What is the working principle of GA900?
Aiming at the difficulties and pain points of current inspection and early warning, GA900 is such a new, powerful and highly reliable UAV forest inspection and fire early warning system launched by Optosky.
The program can control the UAV flight through the remote control and military-grade intelligent ground station. Through the high-definition image transmission system, the surveillance video of the forest area can be transmitted back to the ground station and the command center in real time, providing effective on-site information for the command department at the first time. At the same time, decision makers can control the drone and issue command commands in the cloud.
GA900 advantage:
Fire warning: through ultra-infrared imaging, the fire point can be found in advance and prevent the unburned.
Forest inspection: fast, accurate, large-scale and real-time.
Built-in megaphone: can conduct on-site command and dispatch on-site staff.
Fire extinguishing powder can be mounted: participate in on-site fire fighting.
Simple operation: precise operation can be performed with simple training.
On-site testing: all equipment and other accessories required for testing are packed in an instrument case of about 40 inches luggage.
Early warning function of GA900: There is no open flame in the circle in the picture, but the area where fire will happen soon.