Test Anti-Coherent Raman Microscope System By Micro Spectrometer
Test Anti-Coherent Raman Microscope System By Micro Spectrometer
author: Susan
2022-01-05
Introduction
Coherent Anti-Stokes Raman Microscopy, or named Coherent anti-stokes Raman scattering microscopy, is widely applied to chemistry, physics, CARS Microscopy, conbustion diagnostics, roadside bombs.
CARS microscopy is a new technology for biological, chemistry, physics, chemical, diagnosis live cells , and biological tissues . The CARS microscopy provides the intrinsic molecular vibrational properties of the specimen, permitting three-dimensional imaging with high sensitivity, and high spectral resolution.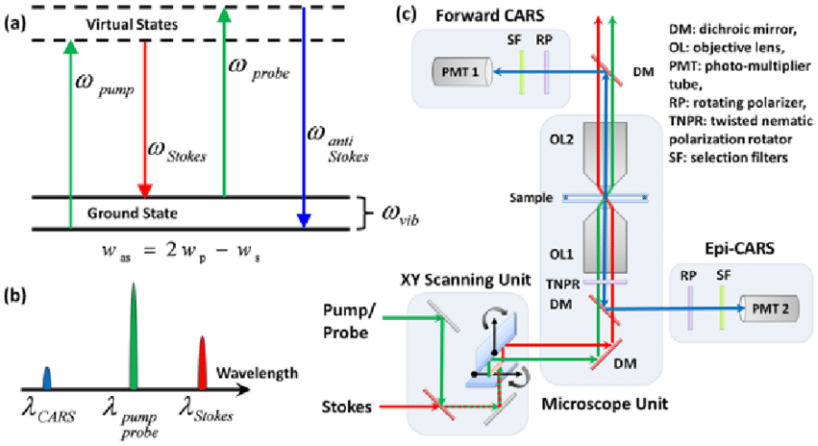 Fig 1 CARS Microscopy
Challenge
Traditional coherent anti-stokes Raman microscope has disadvantages of high cost and large size. How to use supercontinuum laser to setup an economical coherent anti-stokes Raman microscope becoming practical research in recent year.
Experiment Objective
Compared with traditional Raman scattering, the CARS imaging signal can improve up to ten thousandth times to detect living cell. Current laboratory CARS imaging system uses the advanced solid laser and frequency exchange system with excellent stability and high pulse output energy, however the cost of solid laser and frequency exchanger are very costly,  huge size and sensitive to environmental change to fit to wider application. The compact size and low price laser can provide new solution. It still faces difficult of narrower range and less adjustable wavelength. Spectrometer range from 400 nm-2500 nm, supercontinuum laser also range from 400 nm-2500 nm with wide range and high power output, and low price to fit to biological research and clinic diagnosis.
Supercontinuum laser mounted on CARS imaging system to provide pump source and stokes light, the customized supercontinuum can output two beams to synchronize 40 MHz Pulsed light. The ATR20203-1064 laser can output stokes light, pulse width of 186 fs, output laser of 1.17W, the 400-2400 nm range continuum pump beam, pulse width 58 ps , 680-1000 nm range single line wide output 4.4 mW. In the experiment, the supercontinuum laser can configured adjustable to output Raman shift of 601-5307 cm-1 at a resolution of 15 cm-1.
The pump beam and stokes light can pass through lens to optimize to adjustable time synchronization. Two beam can pass dichroic mirror to combine into one beam then pass through vibrational mirror modular to realize 2D scanner access to the sample on the microscope platform. The focus mirror collect the signal pass dichronic mirror and filter to filter laser beam, the photomultiplier collect and transfer to computer to display images. The experiment uses three objectives lens to generate focus beam on the sample, including 60X objectives lens at NA1.2, 40X objective lens at NA0.65, and 20X objective lens at NA0.4.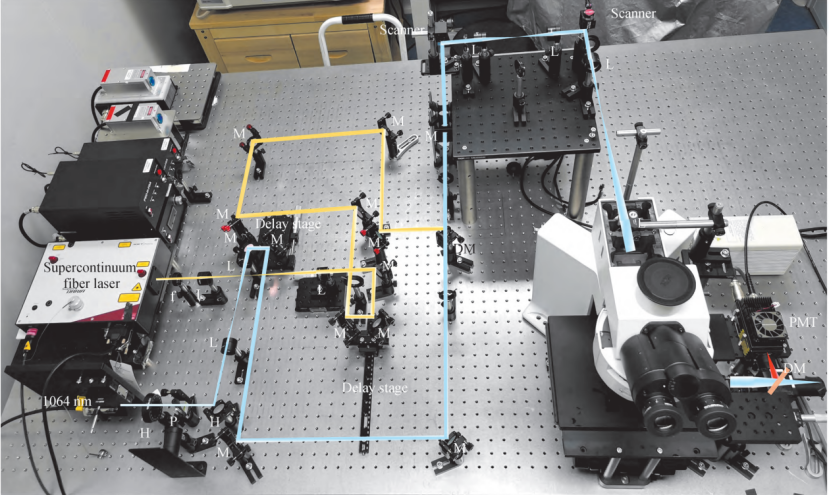 Fig 2 Experiment setup of supercontinuum laser CARS Microscopy
1. CARS signal check with ATP5020 spectrometer to measure Raman spectrum of Dimethl Sulfoxide to detect signal generated.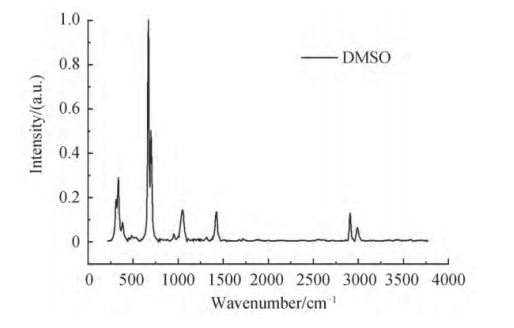 Fig 3 Raman spectrum of
Dimethl Sulfoxide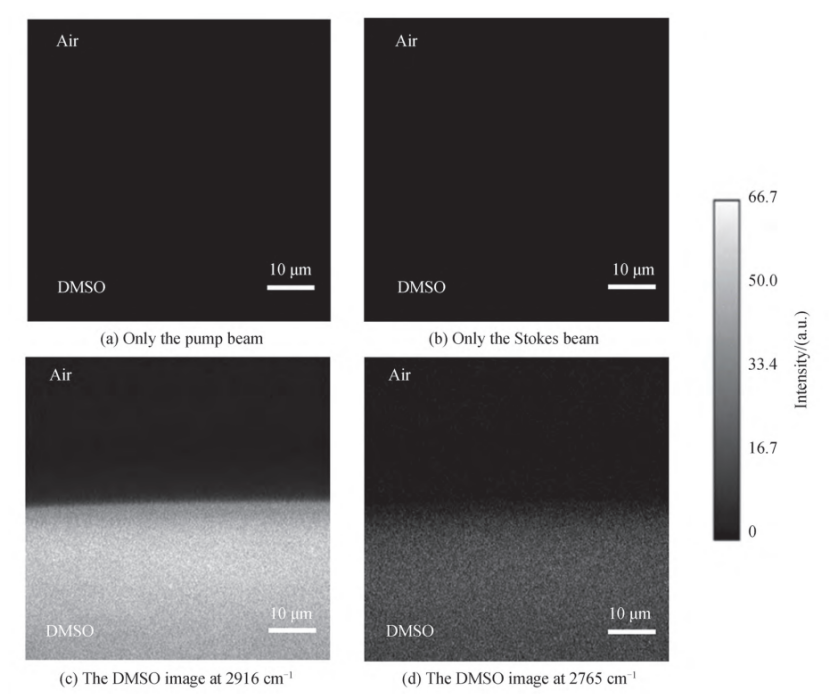 Fig 4 The DARS image of Dimethl Sulfoxide
2. 

Test CARS Imaging signal change with objective lens NA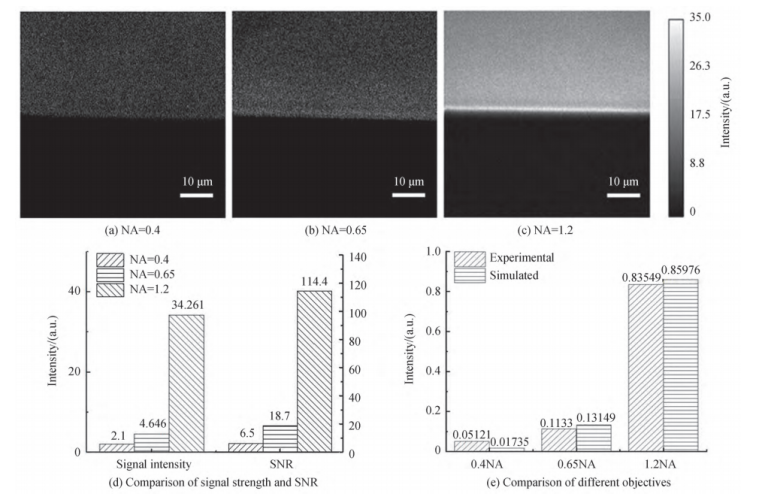 Fig 5 Signal intensity increases with objective lens NA
4. CARS Signal Intensity vs Stokes Power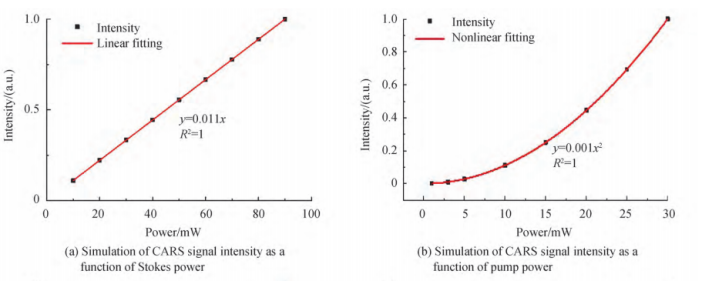 Fig 6 CARS Signal Intensity vs Stokes Power In Linearity relationship
5. CARS Signal Intensity VS Sample Concentration

Fig 7 CARS Signal decreases with the concentration in linearity
Conclusion
This article make a analysis of supercontinuum laser, 1064 laser to setup CARS microscopy system and perform performance test comparison. The test result shows the supercontinuum CARS microscopy can be applied to reduce current CARS microscopy technology existing expensive cost, complicated design , large size and maintenance labors. It's turn out to be feasible solution for CARS microscopy.
Related Products: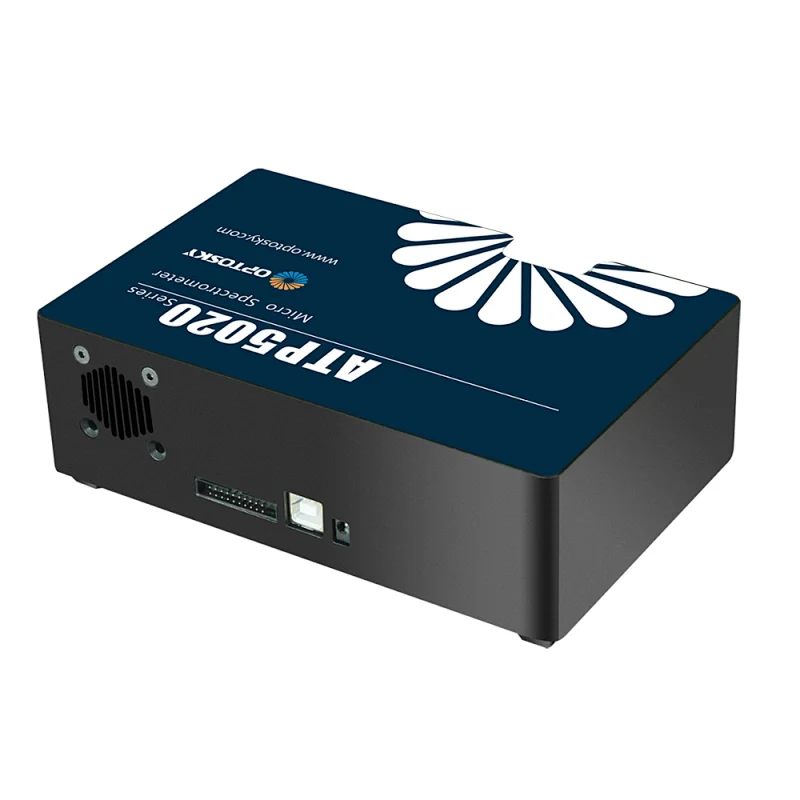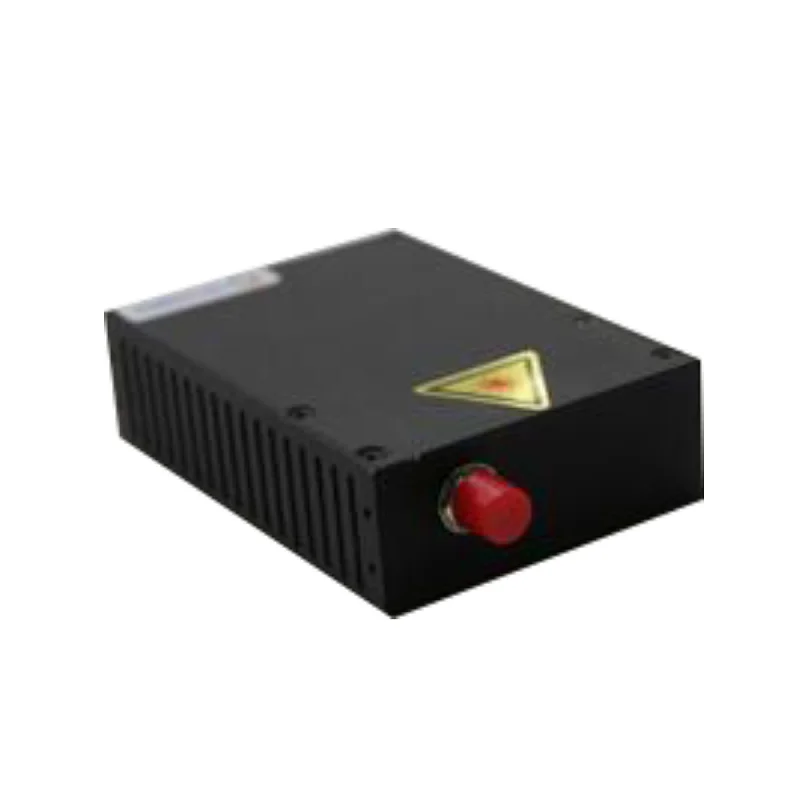 ATP5020 Raman spectrometer
ATR20203-1064 Laser
Related Articles
"Theoretical and Experimental Studies on Coherent Anti-Stokes Raman Scattering Microscopy Based on Supercontinuum Fiber Laser"